About course
Power Electronics is the application of solid state electronics for the control and conversion of electric power. It is a branch of Electrical Engineering which deals with design, control, computation and integration of nonlinear, time varying energy processing electronic systems with fast dynamics. Power Electronics is an important and rising discipline owing to the fact that power consumption has increased across the world in manifold.  In contrast to electronic systems concerned with transmission and processing of signals and data, in power electronics substantial amounts of electrical energy are processed. The program basically deals with generation, transmission and distribution of electric power and electrical devices connected to such systems including generators, motors and transformers. Power Electronics aims to inculcate the efficiency among the students so that there is no wastage in electricity due to the process.

Core subjects – The core subjects of Power Electronics are as follows: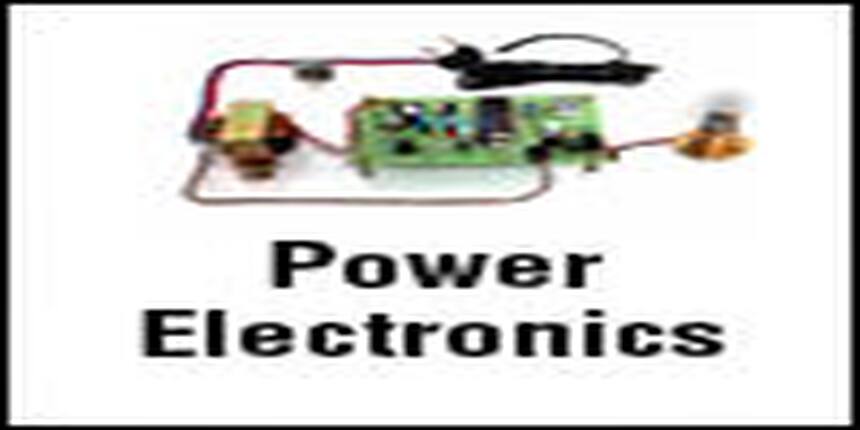 Electrical Machines

Network Analysis and Synthesis

Power Generation, Transmission and Distribution

Power Electronics

Switch Gear and Protection

Energy Management and Power Technology

Further studies – After completing B. Tech in Power Electronics, you can opt for M. Tech and go for further research.

Job profiles – The job profiles for Power Electronics can be as follows:
Power Electronics Engineer

Power Engineer

Test Engineer – Power Electronics

Engineering Supervisor – Power

Power Transformer Executives

Top Recruiters – The top recruiters are from the following sectors and industries
Power Generation, Transmission & Distribution, In Electronics Industries, Software Industries, Process Industries and Steel Plants. 

In Power Electronics Industries.

Design career in Power Electronics, Circuits and Systems. 

In AC/DC drive Industries, Railways and Drives for Industrial applications.