About Course
BTech in Polymer Technology deals with the study of processing and manufacturing of polymer based substances for various purposes. A student of the course learns to conceptualize, design, process and use polymer based substances for manufacturing need oriented products. With a rise in hype about ill-effects attached to use of polymer materials, there is a need for well informed graduates who can come up with advanced ideas of processing polymers and hence reduce the ill-effect due to the same.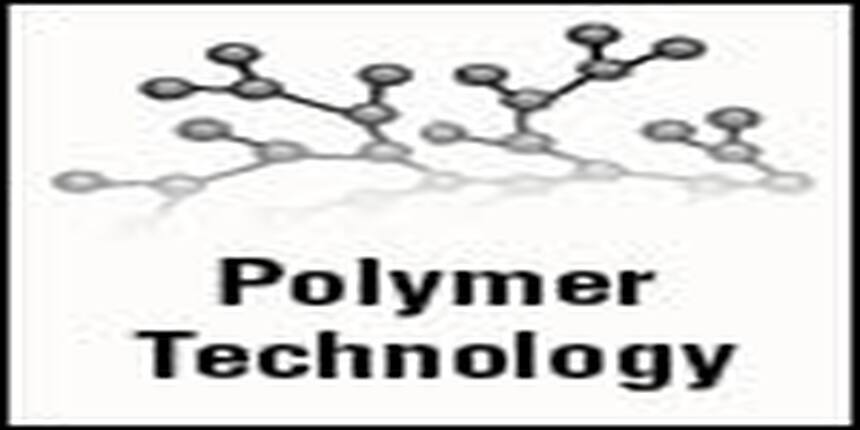 As a part of the curriculum, students get hands-on experience on computer aided plant design, polymerization engineering, fabrication and processing of polymers.
Whereas, on the one hand, use of polymers is indispensable, on the other, there is fight for sustainable development and conservation of environment. It becomes very important here to have skilled people who can rationalize the effects and at the same time help organisations make profit through use of polymers and its products as there is a huge demand for the same too.

Core Subjects
Chemical Thermodynamics

Dynamics of Chemical Processes

Electrodics

Polymers

Water

Statics of Particles

Equilibrium of Rigid Bodies

Properties of Surfaces and Solids

Dynamics of Particles

Friction

Elements of Rigid Body Dynamics

Matrices

Functions of Several Variables

Ordinary Differential Equations

Acoustics

Geometrical Applications of Differential Calculus

Heat and Thermodynamics

Laser and Fibre Optics

Three dimensional analytical geometry

Further Education
The candidate should have studied physics, chemistry, and mathematics at the higher secondary level. Candidates with degree holders in polymer technology can go beyond to study and make specialization at postgraduate level.

Job Profiles
Polymer engineers can find work in various industries as quality control inspectors, technologists, polymer specialists etc. Several opportunities exist in the field of research and development. Some of the job profiles for Polymer engineers are as follows
Research

Facility manage

Polymer specialists

Testing technologist

Production engineers

Marketing executives

Materials technologist

Quality control specialist

Development technologist.

Top Recruiters
Engineers can find job opportunities in the petroleum and natural gas sector such as in the Oil and Natural Gas Corporation (ONGC), petrochemicals, and engineering plants.