Online Studies during Lockdown: Students' Dilemma between School and Coaching
The spread of COVID-19 has stagnated life worldwide. However, the show must go on. People have adapted various unconventional methods to keep moving forward while adapting social distancing and self-isolation. India went under total lockdown and people have shifted online for daily routines such as work or studies. Especially, since the season of entrance examinations is fast approaching, students have moved ahead and are currently taking classes in online mode. While some students may be enjoying the flexibility of online classes, many students who are currently preparing for entrance exams such as JEE Main are struggling to keep up with school and coaching. So the question arises, what should be given more importance? School or Coaching? Careers360 delves deeper into this subject of online studies during lockdown and student's dilemma between school and coaching.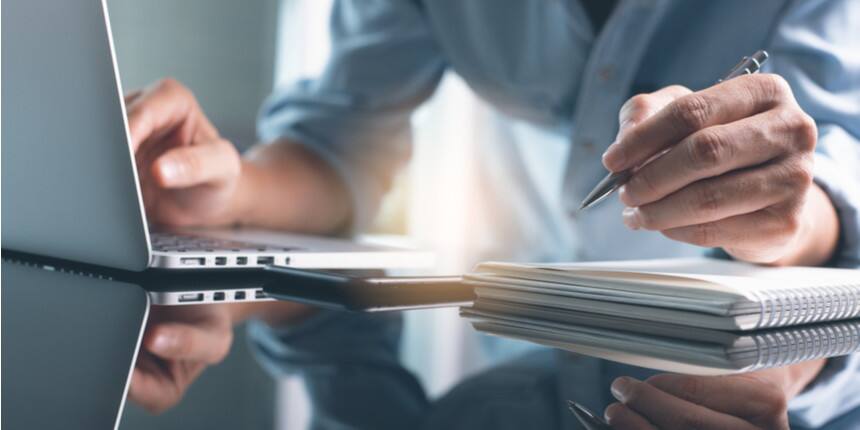 Current Scenario of Academics
Since the entire nation is under lockdown, the school and other academic institutions have shifted to online classes and lectures. Students are attending online classes and completing their studies at home since travelling cannot be done at present times. Teachers are using various platforms such as Zoom, Google Hangouts and more to ensure that the students do not miss out on any academics. However, while school academics are relatively going on at a normal pace, the examinations have been disrupted by COVID-19. Board exams as well as entrance examinations have been postponed and the new dates are unknown since the pandemic is still being tackled by the government.
Students Preparing for Entrance Examinations
There are many students who have been locked into a crossfire because of the ongoing COVID-19 pandemic. Board exams have been postponed as well as entrance examinations. Those students who were to attempt both exams this year are left confused regarding which exam has to be given more importance. Since there will not be much time period given between the board exams and the national level engineering entrance exams such as JEE Main, students will have to attend online school classes as well as coaching classes to be prepared for both. This will automatically lead to the students having a dilemma between school and coaching. So which one should be given more importance?
School or Coaching?
If the student is planning on appearing for JEE Main 2021, then he/she has to remember that for admissions into NITs, IIITs and GFTIs, minimum 75% marks (65% for SC/ST category candidates) has to be secured in 12th qualifying examination or should fall under the top 20 percentile of their respective boards. Therefore, the students should do well in the board exams. Since the syllabus for JEE Main and board exams is almost similar, the students can focus on clearing the board exams with higher marks first. While attending coaching and school sessions, the students can try to divide equal time for both. Coaching materials can be used by the students for revision. In case of any doubts, the students will also have an advantage of clarifying it with both their school teacher and coaching experts.
-->
So what is the conclusion?
If the student wants to get admissions into NITs, IIITs and GFTIs, then they will have to focus on their board exams and secure the required marks. A few hours can be allotted everyday for JEE Main preparations by looking over the coaching materials. Since the syllabus for both exams are similar to an extent, the preparation for one exam will surely benefit the other too.
Questions related to JEE Main
Showing 112252 out of 112253 Questions