OJEE Important Dates 2018
OJEE Important Dates 2018 – Candidates planning to participate in the web-based counselling conducted by OJEE Board can check the OJEE 2018 important dates to keep themselves updated about events related to the admission process. The important dates of OJEE 2018 cover events like the start of online registration and payment of counselling-cum-registration fee. The registration process of OJEE 2018 had commenced on June 18. The result of mock allotment was announced on June 25, before activation of choice locking. It is important that the candidate closely follows the OJEE 2018 important dates so he/she doesn't miss an important event. Also, OJEE Board may decide to make changes to any pre-announced dates for any number of reasons, and the candidate can avoid some serious headache by keeping updated. OJEE admission will be based on valid JEE Main scores, and not on any entrance unless there are vacant seats left. Go through the rest of the article to know all the key details related to OJEE important dates 2018.

Latest: OJEE 2018 Seat Allotment - Result of final allotment for Special OJEE candidates released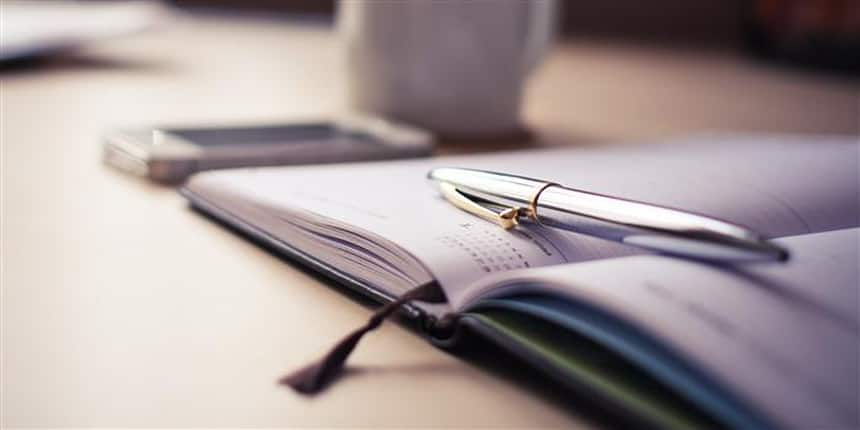 OJEE 2018 Important Dates
| | | |
| --- | --- | --- |
| S.No. | Event | Important Dates |
| 1. | Start of Registration, Counselling Fee Payment, Choice Filling | June 18, 2018 (12 Noon) |
| 2. | Mock Allotment | June 25, 2018 (11:30 AM) |
| 3. | Activation of Choice Locking | June 26 - 27, 2018 (11:30 AM) |
| 4. | End of Registration | June 27, 2018 (11:59 PM) |
| 5. | Display of Seat Allotment – Round I | July 2, 2018 (4 PM) |
| 6 | Payment of Admission Fees and Reporting at Nodal Centre for Document Verification  | July 5 to 11, 2018 (9:30 AM to 5 PM) |
| 7 | Withdrawal of Seats at Nodal Centres | July 6 to 11, 2018 (9:30 AM to 5 PM) |
| 8 | Display of Seat Allotment – Round II | July 14, 2018  |
| 9 | Payment of Admission Fees and Reporting at Nodal Centre for Document Verification | July 16 to 19, 2018 (9:30 AM to 5 PM) |
| 10 | Withdrawal of Seat at Nodal Centres | July 16 to 19, 2018 (9:30 AM to 5 PM) |
| 11 | Final Allotment | July 21, 2018  |
| 12 | Payment of Admission Fees and Reporting at Nodal Centre for Document Verification (by newly alloted candidates) | July 23, 2018  |
OJEE 2018 Important Dates for Special admission
| | | |
| --- | --- | --- |
| S.No. | Events | Dates |
| 1 | Availability of online Application form with fee | June 25-July 13, 2018 |
| 2 | Release of admit card | July 18, 2018 |
| 3 | Entrance exam conduction | July 22, 2018 |
| 4 | Result announcement | July 25, 2018 |
| 5 | Download of rank card and online registration choice filling | July 27-29, 2018 |
| 6 | First allotment | July 31, 2018 |
| 7 | Verification of documents at nodal centre | August 1-3, 2018 |
| 8 | Final allotment  | August 4, 2018 |
Highlights of OJEE Important Dates 2018
OJEE 2018 Application Date: The application form of OJEE 2018 was available in online mode for candidates with valid JEE Main 2018 scores. To fill the application form of OJEE 2018, the candidate had to get registered with valid email ID and mobile number. Post registration, the candidates had to pay the registration fee and exercise choice filling and locking. Registrations for Special OJEE exam is open till July 13.

OJEE 2018 Mock Allotment Result Date: The mock seat allotment was announced on June 25, 2018. The candidate could use the result to modify his/her choice to have a better chance of admission.

OJEE 2018 Counselling Dates: Counselling of OJEE 2018 was conducted for shortlisted candidates. The seat allotment process commenced from July 2, 2018 onwards. OJEE 2018 counselling is based on JEE Main scores, with candidates ranked higher getting preference over those below them. Counselling process includes seat allotment and document verification.
Questions related to B.Tech
Showing 97 out of 97 Questions