OJEE Cutoff 2023: Odisha Joint Entrance Examination (OJEE) will release the OJEE 2023 cutoff at the official website ojee.nic.in. The candidates will be able to check the cutoff of OJEE 2023 via online mode. The OJEE Cutoff 2023 will contain the opening rank and closing rank for B.Tech, courses. The cutoff will be release course and category-wise cutoff separately. Candidates will have to login into the web portal to check their rank and marks from the OJEE 2023 Scorecard.
Latest: Top Colleges in India Accepting OJEE Score. Check Now
Don't Miss: OJEE Cutoff: Minimum Qualifying Marks. Click here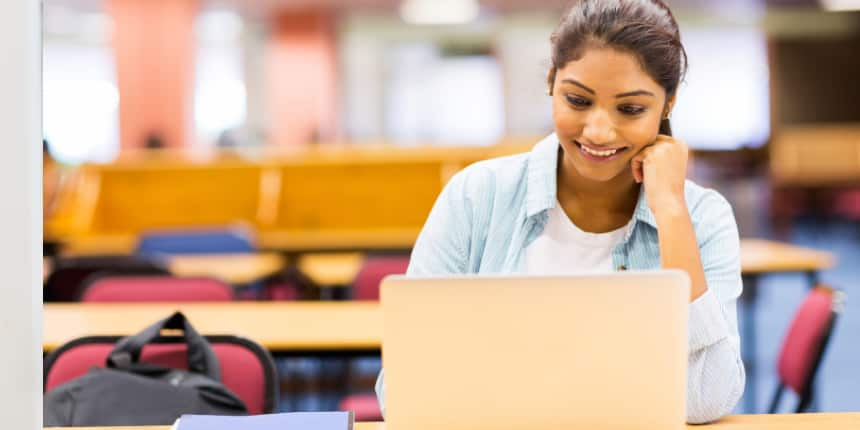 OJEE Cutoff 2023 - Check Marks, Ranks List, Counselling, Seat Allotment
Candidates who will qualify for the merit list will be eligible to participate in the OJEE counselling 2023 rounds. OJEE Counselling Cell will release a separate cut-off list for each round. There will be a separate counselling process for non-JEE Main 2023 qualified candidates and JEE Main Qualified candidates. For JEE Main 2023 qualified candidates, two separate provisional seat allotment of OJEE 2023 rounds will be conducted by authorities. Read the articles to get to know the all details about the OJEE 2023 cutoff and the counselling process.
OJEE Cut Off List 2023
The OJEE 2023 cutoff list will be prepared on the basis of the scores obtained in the OJEE examination 2023. There will be a separate counselling process for non-JEE Main qualified candidates and JEE Mains 2023 Qualified candidates. The Candidates who will qualify for the cut-off marks will be eligible to participate in the counseling session. Candidates can check previous year cutoff from here.
Institute Name
Branch
General Category
SC Category
ST Category
Central Institute of Plastic Engineering and Technology, Bhubaneswar
Plastic Engineering
107556-700244
373125-387540
780442-1247966
Manufacturing Engineering & Technology
145110-527270
409750-591274
270186-1243987
College of Engineering and Technology, Bhubaneswar
Instrumentation and Electronics Engineering
58996-134530
214881-349747
556872-870933
Electrical Engineering
22578-80116
240097-277610
382038-461986
Mechanical Engineering
22950-53562
165276-207393
194732-351520
Civil Engineering
49961-124472
137276-269943
204302-435188
Textile Engineering
136833-409474
332229-517413
771085-1268820
College of Engineering and Technology, SSC, Bhubaneswar
Information Technology
72086-180806
405093-458685
796827-796827
Computer Science and Engineering (SSC)
21681-69479
177287-281423
581490-735486
Bio-Technology (SSC)
172932-303215
506285-506285
623017-781849
Government College of Engineering, Bhawanipatna
Computer Science and Engineering
83723-545122
351998-574018
713504-882791
Civil Engineering
167785-451591
475856-498785
454822-746046
Electrical Engineering
222207-464892
395115-499739
502670-923418
Mechanical Engineering
101963-306542
224069-302052
387923-572412
Government College of Engineering, Keorjhar
Electrical Engineering
146712-302240
363709-388702
490054-731877
Metallurgical Engineering and Mineral Science
305929-483971
454921-454929
519836-519836
Mining Engineering
115375-339632
296241-296241
369671-515758
Mineral Engineering
411801-604884
533961-533961
963832-963832
Mechanical Engineering
67774-256753
336603-362470
376407-505191
Indira Gandhi Institute of Technology, Sarang
Chemical Engineering
74000-357309
458099-540108
795791-1210388
Metallurgical and Materials Engineering
64773-405022
476293-538139
645405-1137727
Civil Engineering
156951-225404
258965-335372
468664-590199
Mechanical Engineering
55421-139974
212787-302061
273763-530161
Electrical Engineering
96950-190204
333361-353432
426991-753782
Production Engineering
230724-583063
543405-583518
-
OJEE 2023 Counselling
Candidates with JEE Main scores 2023 will be eligible for admission through counselling of OJEE counselling 2023. To participate in the counselling process candidates will have to follow the below steps:
Step 1: Registration: Candidates have to visit the official Odisha JEE website ojee.nic.in. Candidates have to register as 'New Registration' and fill in the required details.

Step 2: Paying the Counselling Fees: Candidates are required to pay the fees before the deadline. Aspirants can pay the registration fees via credit/debit card or internet banking.

Step 3: Choice Filling: After completing the payment process, candidates can choose choice of colleges and courses. Candidates are advised to choose as many as preferences from colleges.

Step 4: Mock Result: After the choice filling, the mock results will be published on the website. Candidates can know the allotted status as per the preferences filed by them. Candidates have to choose to change their preferences before the last date.

Step 5: Choice Locking: After the mock result process the choice locking option will be activated. Candidates have to Lock their choices and take the printout of the counselling registration.
OJEE 2023 Seat Allotment
The OJEE 2023 seat allotment process will be based on the rank, choice, and category/reservation of the candidates. Candidates can check the status online. The seat allotment process will be conducted through various rounds. Separate counselling process will be conducted for Non-JEE Main qualified candidates and JEE Main Qualified candidates.The eligible candidates will have to report to the allotted institute with all the original certificates and documents. The candidates will have to pay the admission fee to confirm their seats.
Documents Required at Counselling
The candidates are advised to carry the following documents at the time of OJEE 2023 document verification:
Odisha JEE (OJEE) rank card

Registration slip

H.S.C. mark sheet

10+2 pass certificate and mark sheet

School leaving/ college leaving certificate

certificate from the head of the institution last attended

Odisha Domicile or 'permanent resident of Odisha' certificate

SC/ ST certificate by birth (if applicable)

Certificate of ex-serviceman (if applicable)

Certificate in support of outlying Oriya speaking tract (OL) and certificate issued by OJEE with respect to Oriya test conducted by OJEE

Relevant managerial/ supervisory experience certificate of minimum of five years, for candidates seeking admission to PGDM (executive) programme. The candidate has to submit a no objection certificate from the present employer (if applicable)

JEE Main rank card
Determining Factors For OJEE 2023 Cut off
The OJEE 2023 cutoff will be prepared on the basis of the different factors mentioned below:
Total number of candidates appearing for OJEE 2023

Level of difficulty of the examination

Total number of seats to be offered

Number of qualified candidates

Ranking of the participating colleges

Previous years cut off trends