OJEE 2013 Exam Pattern is useful to students who are attempting the Odisha JEE 2013. The Odisha JEE 2013 Exam Pattern  gives details of what to expect from the exam. Students can know the number of questions, type of questions from the Paper Pattern of OJEE 2013. This will help them be better prepared to write the exam.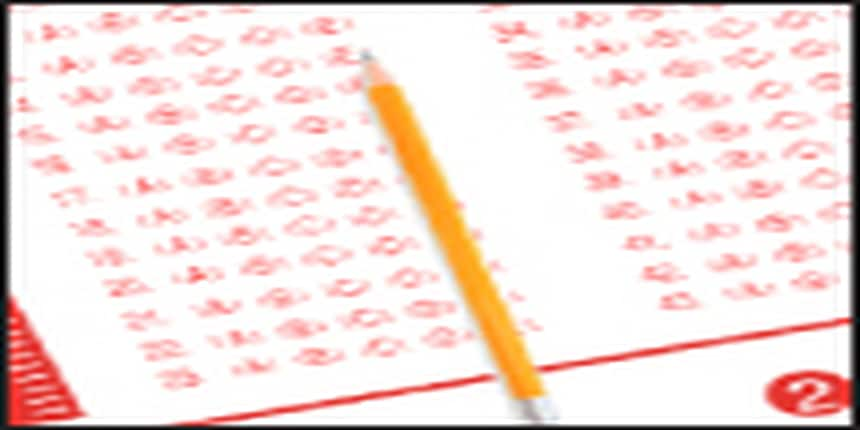 OJEE 2013 Exam Pattern
Paper consists of multiple choice type questions.

Duration of Exam is 3 hours in two sittings.

Total number of questions:  sixty (60) per each hour of examination.

Each question shall have four answers (including one correct answer)

The correct answer has to be blackened in black / blue ball point pen.

OJEE 2013 Marking
Each correct answer gets  four marks.

Each unattempted question will fetch zero.

There is no negative marking.

If more than one circles/ovals are darkened for one question, it will be treated as an incorrect answer. Blank answer OMR sheet without being darkened in any one of the answer circles/ovals will summarily be rejected.

OJEE 2013 Marks sheet:
Candidates desirous of knowing subject-wise marks secured by them should make a written request to the OJEE office.

Send the written request with a demand draft for Rs. 200 (Rupees two hundred only) in favour of "OJEE-2013" drawn on any Nationalised Bank at Bhubaneswar, so as to reach the OJEE office within 10 days of the publication of result.

OJEE 2013 Re-totaling and Review:
The OJEE answer sheets are all machine evaluated with adequate care taken to make them error free. Based on the evaluation a merit list is prepared.

There is no award of class.

Mark sheets are not issued in general.

Re evaluation of answer script is not permissible.

A committee will manually verify the results and its decision will be final and binding on the applicant.

The candidates are not allowed to take question papers after the examination is over
Exam Centres: Angul, Balasore, Bargarh, Baripada, Bhawanipatna, Berhampur, Bhadrak, Bhubaneswar, Bolangir, Boudh, Burla, Cuttack, Chatrapur, Dhenkanal, Deogarh, Jagatsinghpur, Jajpur, Jeypore, Jharsuguda, Kendrapara, Keonjhar, Koraput, Nayagarh, Nuapada, Paralakhemundi, Phulabani, Puri, Rayagada, Rourkela, Sambalpur, Sarang, Subarnapur, Sundergarh, Malkangiri, Nabarangpur, New Delhi, Viazag, Kolkata, Kharagpur, Ranchi, Jamshedpur, Guwahati, Mumbai, Raipur, Patna, Hyderabad, Bangalore, Chennai, and Ahmadabad.
About OJEE: The OJEE is the common entrance exam conducted by the Government of Odhisa to provide admissions to various courses in engineering in the colleges of the state.
Questions related to B.Tech
Showing 97 out of 97 Questions