About course
Oil and paint technology is a sub branch of Chemical Technology. It is a very niche branch of engineering under the Chemical Engineering discipline and hence the course is seen to be offered by few institutes in India. Oil and paint Technology is the discipline in which one studies about the various ingredients, polymers, pigments etc.-that are used in making oil and paint. Different substrate and surfaces, depending on their unique physical and chemical properties, require different kinds of paint or coating formulations to be applied on them. One studies about the different aspects of paint technology application in this discipline. The course deals with the types of oils and paints, the manufacturing and various processes by which they are utilized in the industry. Some of the main areas of Oil and Paint Technology include oil and paint media, paint application etc.

Core subjects – The core subjects of this program are as follows: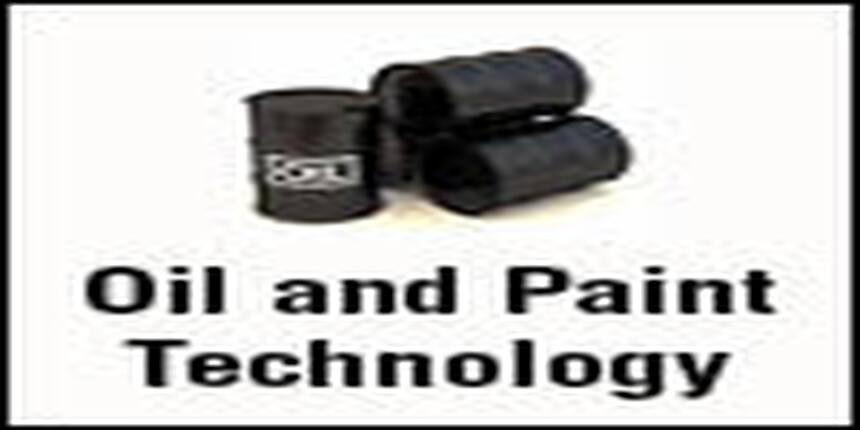 Composition Characterization and Production of Lipids

Oil Characterization

Expression and Extraction Techniques of Oil Bearing Materials

Process Economics, Utilities and by- products of Oil Industry

Refining of oils

Hydrogenation and Modification of oils

Further studies – After completing B. Tech in Oil and Paint Technology, you can pursue M. Tech in this subject.

Job profiles – The graduates of Oil and Paint Technology work as researchers and developers of the raw materials and final oil and paint products, quality assurance managers, quality analysts etc. to name a few.

Top recruiters – The top recruiters are as follows:
Asian PPG

Reliance Industries

ONGC

Oil India

Shalimar Industries

Asian Paints India Ltd.

Jenson and Nicholson

Berger Paints India Ltd.

Nerolac Paints Ltd.