NIT Bhopal Fee Structure - Candidates who are selected for pursuing UG engineering courses at the institute can get the detailed fee structure for MNIT Bhopal in this article. The fee of MNIT Bhopal includes various charges like tuition fees, admission fees, hostel rent and others. The mode of payment of NIT Bhopal fees is online, and any offline mode of payment including Demand Draft will not be accepted by the Institute. The tuition fee in NIT Bhopal for candidates belonging to SC/ST/PwD is completely waived. The candidates belonging to financially backward category are also exempted from paying the tuition fee. However, the tuition fee for economically backward candidates is waived based on the annual household income. For detailed information about NIT Bhopal fee structure and step by step procedure to make online payment, see the information below.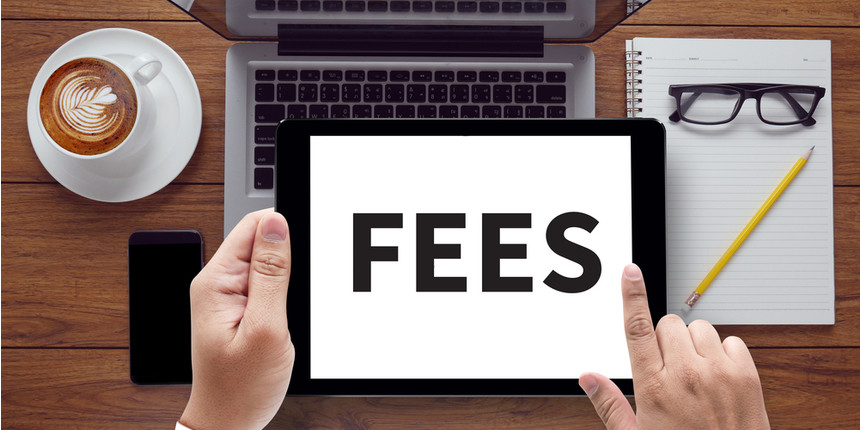 NIT Bhopal Fee Structure 2019
The detailed fee structure of NIT Bhopal is shown in the table below.
Fee Head

1st Semester

(In Rupees)

2nd Semester

(In Rupees)

TUITION FEE

SC/ST/PwD

Zero

Zero

Income < Rupee 1 Lakh

Zero

Zero

1 < Income < 5 Lakh

20834

20834

5 Lakh < Income

62500

62500

OTHER FEES

ldentity Card

121

Zero

Caution Money

5000

Zero

Alumni Fee

605

Zero

Student Training & Placement

3025

Zero

Degree Fee

605

Zero

lssue of Migration Certificate

363

Zero

Poor Students Fund

605

605

Students Medical Fund

302.50

302.50

lnstitute Development Fund

1815

1815

lnternet Fee

1210

1210

Games Fee

605

605

Students Activity

605

605

Registration Process Fee

302.50

302.50

Library Fee

302.50

302.50

Professional Activity Fee

181.50

181.50

Education Tour fee

151.80

151.80

Student Magazine

90.20

90.20

Examination Fee

605

605

TOTAL

16495/-

6776/-

HOSTEL FEE

Hostel Caution Money

5000

Zero

Hostel Maintenance Charge

7500

7500

Hostel Electricity & Water Charge

3000

3000

Hostel Rent

5000

5000

TOTAL

20500/-

15500/-
Note: The fee can vary by 10% annually.
How to Pay NIT Bhopal Fees
Students can pay the fees of NIT Bhopal with the help of following steps
Log In to https://www.onlinesbi.com/ and click on the option "SBI Collect".

Select "SBI" to enter the SBI Bank Collect Portal.

Check for the terms and conditions and proceed with filling the form as found on the next web page.

Candidate will need to do that by selecting the State as "Madhya Pradesh" and the type of Institution as "Educational Institutions".

Select the name of the Institution from the drop down menu as "Maulana Azad National Institute of Technology Bhopal"

Click on "Submit" to proceed.

Now, candidate will need to carefully choose the payment type as "Semester Fees For Spring 2019".

Candidates will now need to fill the information in the form as required and need to click "Submit" after the form is carefully filled.

Candidate will finally need to enter the SBI Login information to make the payment.

Save the E-receipt as a PDF document and a print out for future reference.
MANIT Updates and Articles
Maulana Azad National Institute of Technology (MANIT), Bhopal ...
21 Nov 2012
Questions related to MANIT
Showing 424 out of 424 Questions