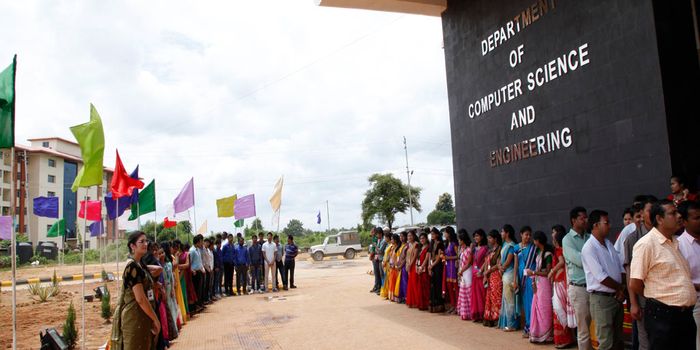 NIT Agartala Placement Report 2018: The placement record of an institute is an irrefutable sign of the strength and health of the institute. Pick any good institute in the country, be it IIT Mumbai or IIT Delhi, and each has stellar placement records to go with their other achievements. The problem though in India today is many institutes claim to be a top institute, but do they really have the placement pedigree to support their claims. Obviously they don't. So, even though we all knew that NIT Agartala is a premier institute in the country, we wanted to dig deep and find out the placement report of NIT Agartala. And as our placement report of NIT Agartala 2017-18 shows, they are doing pretty well on this front with an average salary of Rs. 5.5 for pass-outs. While this may not seem much, don't forget NIT Agartala is only a decade of so old, and is only just starting to gather steam.
Compare Colleges
College Comparison based on Courses, Placement, Rank, Fee
Compare Now
The fact that NIT Agartala is in the NE and a member of the NIT+ club are its twin strengths. In recent times, the focus of the central government has shifted in a big way to the NE, which will help the cause of the institute immensely, be in in the form of more funds for research and infrastructure, or in recruiting quality faculty. Many industries have also started their branches in the region, while existing ones are expanding. With a spurt in industries, the students in the institute will have more intern-ship opportunities, while institute-industry collaboration can also go up a notch. All these can impact the placement of the institute in a positive way. So, when we look at the placement report of NIT Agartala, we have to keep these developments in mind. 
Key takeaways from the placement report of NIT Agartala
Close to 62% students got placed in the session 2017-18. This is a pretty healthy rate, considering many students also go their own ways focusing on start-ups.

Computer science was among the most sought after branch, which is much the story across all leading institutes. ECE was also in big demand.

Most of the graduates got placed in the IT sector

If there was a blind spot in the NIT Agartala placement report 2018, it being there were no first time recruiters, something the institute would like to address urgently.

A majority of graduates were hired in Graduate Engineering Trainee position
NIT Agartala Placement Report 2017-18
| | |
| --- | --- |
| Particulars | Details |
| Number of participating students | 610 |
| Number of participating companies | 62 |
| Number of first time recruiters | None |
| Number of offers | 378 |
| Average salary | 5.5 lakhs per annum |
| Highest salary | 17.5 lakhs per annum |
| Lowest salary | 2 lakhs |
| Highest recruiting sector | IT |
| Highest recruiting branch | CSE and ECE |
| Highest recruiting profile/function | Graduate Engineering Trainee |
| Company making highest offer | BPCL |
More like NIT Agartala
NIT, Agaratala: Ph.D in Engineering, Science and Humanities
Applications are invited from eligible candidates for Admission to Ph.D Programme at NIT Agartala...
Questions related to NIT Agartala