NIRF Ranking 2020 - Top Engineering Colleges in Andhra Pradesh
NIRF Ranking 2020 - Top Engineering Colleges in Andhra Pradesh - The Ministry of Human Resource Development (MHRD) has released the NIRF ranking 2020 for engineering colleges in Andhra Pradesh inclusive in the all India ranking. Every year, the MHRD, Government of India announces the top engineering colleges in Andhra Pradesh and other states across the country based on certain criteria and factors that are combined for rating dealing with the student welfare and research perceptions. The Koneru Lakshmaiah Education Foundation University has managed to secure top rank in NIRF 2020 engineering ranking in Andhra Pradesh. Using the NIRF ranking 2020 for top engineering colleges of Andhra Pradesh, candidates can get to know the list of top engineering colleges in Delhi. Similar to NIRF, Careers360 also ranks colleges every year. Read the complete article to know NIRF Ranking 2020 - Top engineering colleges in Andhra Pradesh.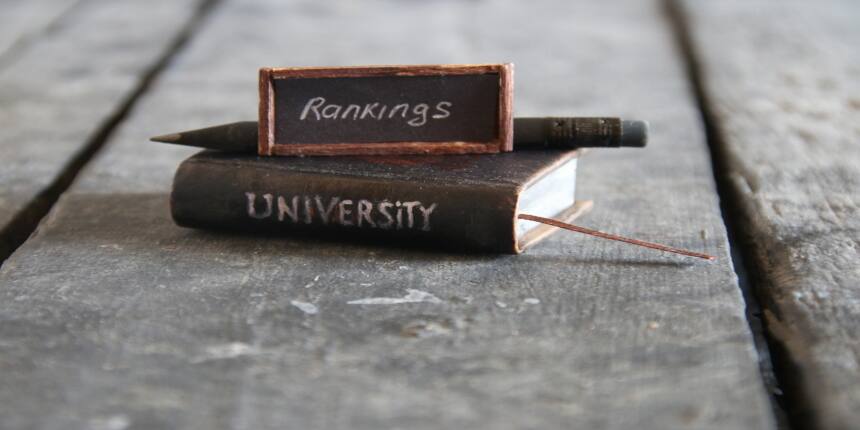 NIRF Ranking 2020 Engineering- Top Colleges in Andhra Pradesh
Top Engineering Colleges in Andhra Pradesh - NIRF 2020 Ranking Methodology
There are certain factors that the MHRD regards while putting the institutes in the ladder of ranking through NIRF 2020 engineering. Given below are all those five factors and their explanation on what all is included under the head:
Teaching, Learning & Resources - Under this, the student strength, student-faculty ratio, faculty with PhD and or experience, financial resources and the corresponding utilization is considered by the authorities.

Research and Professional Practice - Under this, the intellectual property like publications, their quality, grant and publication of IPR and patents, project footprints, etc. are under the glass.

Graduation Outcomes - The comparative data for placement and higher studies, university examinations, average salary and the number of PhD students already graduated from the institute is considered.

Outreach and Inclusivity - This head includes the factors of diversity like number of students from other states or countries, percentage of women in the various programmes, number of students who are economically and socially challenged and the facilities available for the convenience of physically challenged students.

Perception - Under this factor, the authorities keep a check over the peer perception that includes that of academics as well as the employers.
Engineering Exams in Andhra Pradesh
The Jawaharlal Nehru Technical University, Kakinada conducts entrance examination called Andhra Pradesh Engineering, Agriculture and Medical Common Entrance Test (AP EAMCET) for admission into various courses including engineering. The number of institutes that offer admissions through AP EAMCET are 17 for government while 305 private colleges.
Apart from this state entrance examination, candidates interested in pursuing engineering from renowned institutes also go for JEE Main which is a national engineering entrance conducted by the National Testing Agency. The exam is conducted twice a year, in January and April. Those who qualify the exam among top 2,50,000 are eligible for JEE Advanced and the rest are in the race for admissions into NITs, IIITs and GFTIs.
Candidates may also check NIRF ranking 2020 overall engineering, Latest engineering exams 2020, NIRF ranking 2020 - top engineering colleges in Delhi