NIIT University provides an environment of ideation, innovation and entrepreneurship - Dr. Sunil Khanna, Vice-President
NIIT University is a prominent institute established in 2009 to provide industry linked, technology based, research driven and seamless education to students. NIIT University aims to produce role models through their students not just in learning, research and innovation but also in sustainability. This can be clearly seen through their efforts to provide research based education while also maintaining a focus on actively starting many undertakings related to creating a environment friendly and sustainable campus.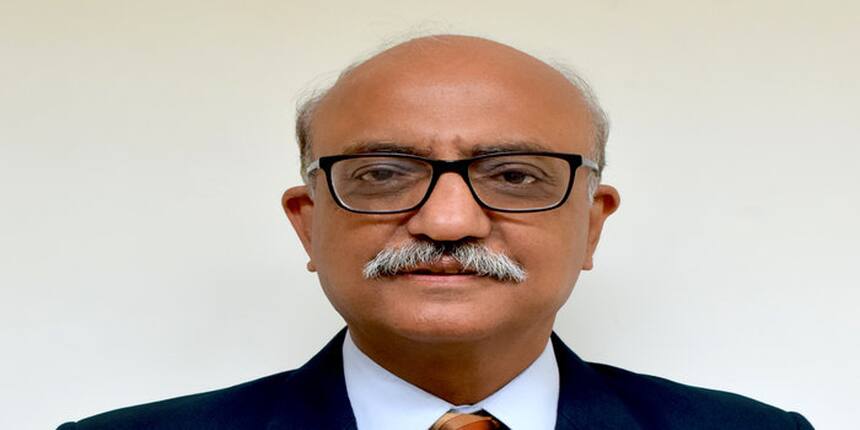 Dr. Sunil Khanna, Vice-President of NIIT University explains what makes education in NIIT University unique and exceptional in an exclusive interview with Careers360. Talking about the four principles of the University, role of R&D in the educational curriculum, placement process and more, Dr. Sunil Khanna gives us an insight into how life in NIIT University can be for a student.
Careers360: Currently, the university offers B.Tech and Integrated M.Tech.  Are there any plans on including more courses anytime soon?
Dr. Sunil Khanna:NIIT University offers multiple undergraduate, post-graduate and doctoral programmes. Currently NIIT University offers B.Tech programmes in:
Computer Science and Engineering (CSE) with emphasis on Digital Transformation Technologies and specialization in Big Data Engineering, Data Sciences, Cyber Security and Artificial Intelligence. 

Biotechnology (BT) with specialization in Industrial Biotechnology, Plant Biotechnology, Food Biotechnology, Environmental Biotechnology, Bioinformatics
The University also offers combined B.Tech programmes in:
B.Tech & M.S - NIIT University and University of Missouri-Kansas City under which NU B.Tech students will complete the NU B.Tech degree followed by UMKC, SCE, M.S degree in 5 years.

Integrated M Tech Programme – Students can pursue an M.Tech specialization Computer Science & Engineering, Electronics & Communications Engineering, Biotechnology, Educational Technology, and Geographic Information System
Going forward, NIIT University plans to add more non-Technical Programmes in Humanities and Liberal Arts.
Careers360: How is the academic structure prepared for the students?
Dr. Sunil Khanna:Our four core principles are to make learning industry-linked, technology-based, research-driven and seamless. A deep connect with the industry is the hallmark of NIIT University through a curriculum directly aligned with the needs of industry. Accomplished industry professionals participate in our curriculum design and teach a significant proportion of the program. The NIIT University's Industry Advisory Board comprises corporate leaders from some of the world's premier industrial organizations.
Careers360: Is research and practical training heavily involved in the curriculum?
Dr. Sunil Khanna:Every student of NIIT University has an opportunity to transfer learning from classroom to the workplace in industry in the final six-month semester of B Tech Programme. During Industry Practice, a student works on the real time project of an organization mentorship by a 3-member team including an on-campus faculty, off-campus faculty and an industry professional.
Research is at the core of the University's curriculum and we believe in engaging undergraduate scholars in research work through a well thought out course called the R&D Project. Students start working in research – right from year one at NIIT University and enhance the efforts through creative collaborations with leading research institutes and consortia around the world.
Careers360: The environment policy of NIIT University is well known? How did the initiative start and how does it help? Are the students also directly involved with these programmes?
Dr. Sunil Khanna:The environment policy of NIIT University is a unique initiative where a campus is established on a comprehensive long-term master plan keeping environmental considerations at the centre.  The University directly adjoins a 750-acre range of pristine hillocks which form the foothills of the Aravali Range, and we are fully committed to protect and conserve the natural environment Our students are enthusiastic about the green campus and areas surrounding it and are actively involved in following various initiatives that we have undertaken over the past decade. Some initiatives are Greening of the Hill, Drip-Irrigation, Minimizing carbon footprint through Earth Air-Tunnels, Preserving natural resources with water-recycling, Pedestrian Only Campus.
Careers360: What was The Asian Lenses Forum (TALF) and how did it impact the students? Are there plans to re-enact the same again?
Dr. Sunil Khanna:The Asian Lenses Forum is an attempt to sensitize the coming Asian generations on the rich and diverse legacies of Asia with an aim to create a sense of identity, direction and vision as a beacon for the "Asian 21st Century". The Asian Lens Forum also acts as a launching pad for the faculty and student bodies of NU to undertake research and disseminate knowledge about challenges, achievements and roles of Asian societies in the globalized world. TALF has plans to offer a full audit course on the Idea of India, which NU students can take as an optional course.
Careers360: The R&D project offers the students to work in the research field. How is the process carried on and how many students are currently involved in this?
Dr. Sunil Khanna:The R&D project was devised to enable NU students to work in the research being done by the faculty as co-investigators. Faculty share their research problems and the students are given an opportunity to choose the problem that interests them most. After which, they work with the faculty over the course of a semester on the research problem. They get to do literature survey, devising instruments to collect data, data gathering & analysis and finally presenting their research findings to a faculty panel. All the undergraduate students go through the research project as a part of the programme. NU students can also take advantage of NURap (NU Research Assistantship Programme) or NUTap (NU Travel Assistantship Programme).
A total of 191 students have presented their research output in National (57) and International (134) conferences since inception.

In the past two years 34 students have been provided research assistantship under NUrap (NU Research Assistantship Programme)
Careers360: What is the faculty student ratio in the university?
Dr. Sunil Khanna:The ratio is 1: 15.72
Careers360: How are entrepreneurs and startups supported by the university?
Dr. Sunil Khanna: NU is increasingly becoming known for providing learners with an environment of ideation, innovation and entrepreneurship. NU is encouraging its students to be job creators rather than job seekers by exposing learners to the entrepreneurial world through internships as well as visiting teachers who are drawn from successful start-ups and other organizations.
The University's B-Tech class of 2013-17 for example, has been responsible for imaginative and breakthrough software applications. These include ASAP Messenger, SmartBin, and EDaWS.
Several of NU's students have entered the world of work with their boots on and start-ups under their belts. Among the start-ups that have been incubated in the NU campus are Peer XP Technologies, SpectroSmart, AT-Lead and Czar Securities. Of note are AT Lead, a drone design and manufacturing center founded by Atif Khan and Czar Securities, a cyber security solutions venture set up by Shikhil Sharma and Ananda Krishna.
Careers360: How is the placement process in the institute? Can you give us some insights about the placement data?
Dr. Sunil Khanna: NIIT University is dedicated towards forging strong industry linkages as one of its core principles. The Centre for Industry Collaboration (CIC) assists students in their endeavors to enrich their education, careers and lives and make lifelong contributions to society.
NIIT University (NU) has had an excellent placement record since inception. The University achieved 100% placement this year, with the highest domestic salary offered 11 LPA by Insider.in, Bangalore.
Comparative Analysis (Placement) - B Tech 2016 & 2017

 

Class

2016

2017

Placement (%)

100

100

New Organization Added

16

65

Highest Package (INR) (LPA)

 

 

Domestic

13.00

11.00

International

10.86

44.27
Careers360: Do you have any message for the engineering aspirants?
Dr. Sunil Khanna: The emergence of new technologies has obliterated the boundaries between the disciplines that evolved in our engineering education system of the twentieth century. The engineering education should therefore be reconfigured much like liberal arts, law, medicine or science to promote lifelong learning. The engineering graduates of 21st-century must not only be technically competent, they should also be sensitive to multicultural societies, innovation, enterprising, nimble, flexible, and mobile. The engineering education should, therefore integrate technical competence with business and marketing information, innovation and creativity from the Arts, and the interaction to societal and environmental issues.
NIIT University, Neemrana Updates and Articles
Questions related to NIIT University, Neemrana
Showing 87 out of 87 Questions