NATA Exam Analysis 2023 - Check previous year paper here
NATA exam analysis 2023 - The Council of Architecture (COA) will conduct the NATA 2023 exam in online mode. The NATA 2023 exam will be conducted as a computer-based test tentatively in three phases. Candidates will be able to check the NATA 2023 exam analysis on this page soon after the paper is over.
With the help of NATA exam analysis 2023, students will be able to check the difficulty level of the exam, most asked topics, and much more. Candidates can also check the previous year's NATA analysis on this page. Read the complete article to know more about the NATA exam analysis 2023.
Stay up-to date with NATA News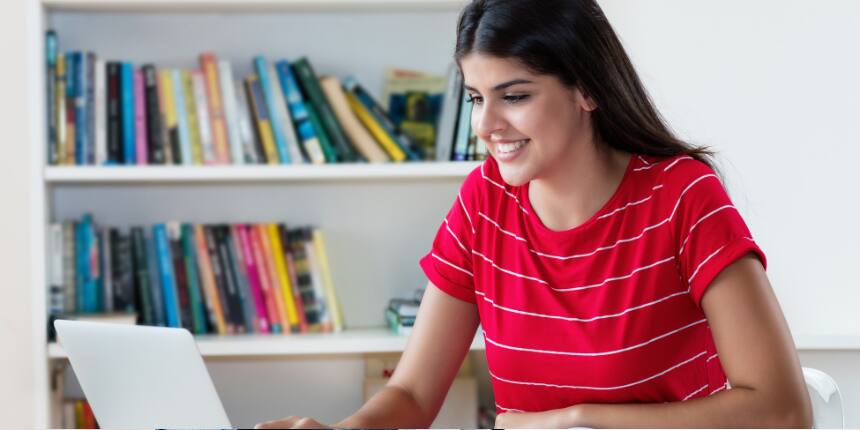 NATA 2023 exam analysis
Students will be able to check NATA exam analysis 2023 on this page after the exam is concluded. The exam analysis of NATA 2023 will be based on the candidate's reviews, experts' analyses, and more.
Previous Year's NATA analysis
Since the authorities have not yet conducted the NATA 2023 exam, students can check the previous year's analysis for reference purposes.
NATA exam analysis 2021
As per students who appeared in the NATA exam, the question paper was of moderate difficulty level.
Section 1 was dominated by general knowledge questions.

The first section had 115 questions and the second section had 10 questions each of 3 marks.

All these 10 questions in section 2 were completely image-based and were shown for just 30 seconds. We had to memorize it within that time to answer these questions.

Section 1 was a bit difficult and section 2 was moderate in difficulty level.
Section A had questions on aptitude, general knowledge, decision making, etc. Students found Section A as easy to moderate in difficulty level. The section had questions like which is the highest waterfall, what is the percentage of a waterfall in the southwest region of India, the mirror length required by a man to see his full image, etc. In the section, in the questions asked on images, students had to tell the texture of the image, its contrast, etc. This section has 115 questions.
Section B had all questions on images and figures. Students found this section difficult as it had a timer of 30 seconds for each question. In this section, in each question, an image was given; candidates had to memorize the image in 30 seconds and then answer questions based on the image. Students said that it was difficult to memorize everything in 30 secs. This section had 10 questions.
NATA 2020 exam analysis
The NATA question paper had two parts wherein 45 questions were in the first part while 10 questions were in the second part.
Mathematics - Talking about the difficulty level in the Mathematics section, there were no questions that could be regarded as totally unexpected. As there is no negative marking, attempting the section was not that troubling.

General Aptitude - In this section, there were some confusing statements that twisted around which made it difficult to get the essence. Those with remarkable analytical skills found the section tricky yet interesting.

Drawing - Part 2 totally consisted of drawing questions with somewhat confusing figures which many found to be difficult.
NATA analysis 2019
The NATA 2019 paper was lengthy.

GA was very easy, while the drawing section was of moderate difficulty level.

Math was difficult as compared to other subjects.
Questions related to NATA
Showing 4419 out of 4419 Questions