JEE Main 2021 Important Topics and Chapters
JEE Main 2021 Important Topics and Chapters- Students preparing for the JEE Main 2021 exam must have the list of JEE Main important topics and chapters. Preparing with the right information of the weightage of chapters in JEE Mains 2021 helps in making a good JEE preparation strategy. As only a few days are left for the exam and having the list of important chapters of JEE Mains 2021 helps in making the most of the time. Also, JEE Main 2021 syllabus is vast encompassing the entire class 11 and 12 part of Physics, Chemistry and Mathematics. Hence, starting with the important topics for JEE Mains 2021 is the best way to prepare for JEE Main 2021. This list of JEE Main important topics and chapter is created by the Careers360 experts. Students can also solve the JEE Main question papers to know the important chapters of JEE Mains 2021. All important topics of JEE Main 2021 must be studied thoroughly to get an extra edge over the JEE Main preparation.
Latest- JEE Main Application form is available now. Also solve JEE Main Mock Tests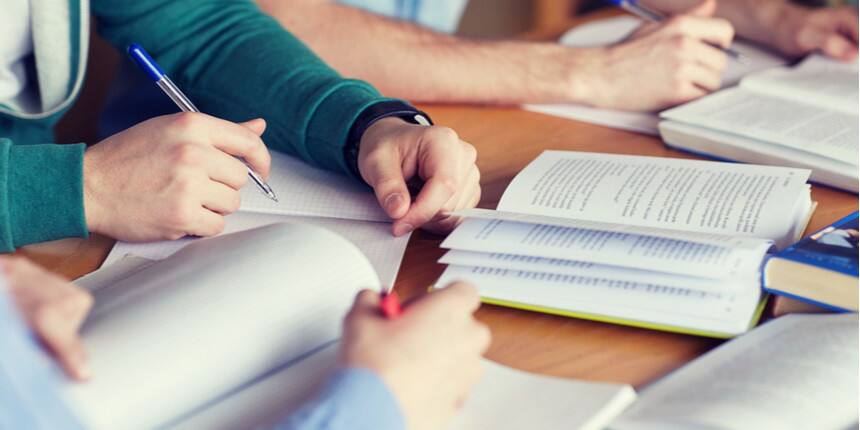 JEE Main 2021 Important Topics and Chapters
It is nonetheless advised to study only the most important chapters of JEE Main 2021 as questions are formulated from the entire syllabus. Also, students must refer to JEE Main sample papers to get an exact idea about the overall JEE exam pattern. To help students prepare for the exam, students are provided here the most JEE Main important chapters 2021 which should be given extra emphasis on to score high.
JEE Main Important Topics and Chapters
Subject

Most Important Chapters of JEE Main 2021

Physics

Rotational Motion
Thermodynamics
SHM
Electrostatics
Magnetism
Optics
Modern Physics

Mathematics

Complex Number
Conic Section
Circle
Calculus
Vector & 3 D
Probability
Trigonometric Equation
Properties of Triangles
Quadratic Equation
Sequence and Series
Permutations and combination

Chemistry

Chemical bonding
Electrochemistry
Coordination compound
Salt analysis
Ionic equilibrium
Thermodynamics & thermochemistry
Aldehydes and ketones
Aromatic hydrocarbons
GOC isomerism
Liquid solutions
Alkyl halides and aryl halides
JEE Main Important Topics 2021- Best Books to Cover
Students should cover all the JEE Mains 2021 inportant topics and chapters from the below best-recommended books by various subject experts, previous year JEE Main toppers and many test takers. Students are advised to follow only one or two books for each subject and do not refer to so many books. Beside all the recommendations, NCERT books is highly recommended for JEE Main preparation.
Subject

Recommended Books

Mathematics

NCERT Class 11 and 12 Textbooks
Differential and Integral Calculus by Amit M Aggarwal
Trigonometry and Coordinate Geometry by SL Loney
Complete Mathematics for JEE Main by TMH Publication
Algebra by Dr.SK Goyal

Physics

NCERT Class 11 and 12 Textbooks
Concepts of Physics by HC Verma (Volume 1 and 2)
Fundamentals of Physics by Halliday, Resnick & walker
Problems in General Physics by I.E Irodov

Chemistry

NCERT Class 11 and 12 Textbooks
Organic Chemistry by OP Tandon
Physical Chemistry by P Bahadur
Inorganic Chemistry by JD Lee
Modern Approach to Chemical Calculations by RC Mukherjee
Also Read:-
JEE Main 2021 Preparation Tips by Experts - Tips & Tricks
-->
Questions related to JEE Main
Showing 112371 out of 112372 Questions