MHT CET 2021 Preparation: Tips for Time Management
MHT CET 2021 Preparation: Tips for Time Management - Preparation is the vehicle that leads the way towards success for exams like MHT CET. The Maharashtra CET Cell will conduct MHT CET 2021 in May. If taken advantage of in a smart way, knowing how to prepare for MHT CET is a cakewalk for them to get the best of results. Candidates are advised to kick start with the help of a well planned MHT CET preparation time table. Candidates may find out the other crucial factors that can help out the prospective candidates in MHT CET time management inclusive of the distribution of topics, regular revision. Thus, interested candidates may check out the article below for MHT CET 2021 preparation: tips for time management.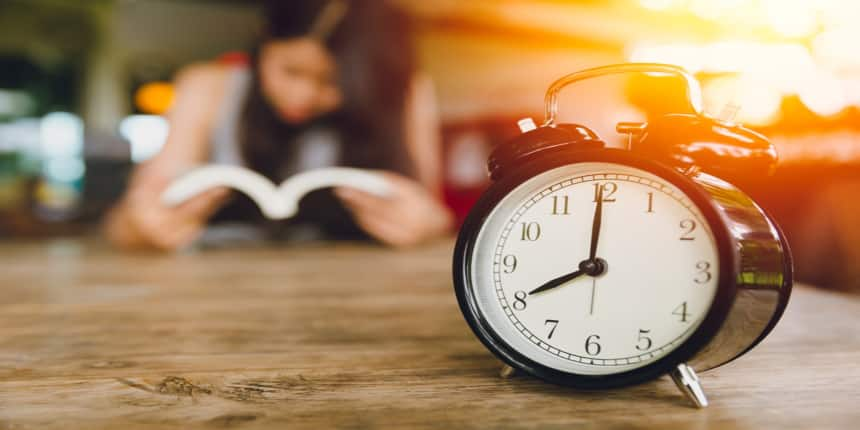 Take a note of the available time
First of all, candidates should know the time available to them for preparation. MHT CET 2021 will be conducted in May. Candidates have sufficient time for this session to boost their energy and prepare well for the exam. However, the exact period of time available to them to manage time for MHT CET preparation is still inconsistent.
Creating a time table
It really does not matter whether the exam is held in the coming month or the month that follows, the candidates should not be bothered for MHT CET time management. Those who are going to appear and still do not have the MHT CET preparation time table, this is the right time to do it. Having a well planned time table helps candidates assure consistent hours of study and uniform dedication for all the subjects and topics. While preparing the MHT CET 2021 time table, candidates should put in the number of hours that are feasible for them because making it is one thing and religiously following is another.
Equal distribution of subject wise topics
While planning the MHT CET preparation and time management, candidates often give more attention to subjects which they are good at, or the case is vice versa where subjects that are more troublesome are under focus. Either way, they waste much time on one while ignoring the rest of two subjects. Thus, it is advisable to candidates to divide out all the subjects and their topics equally to manage time for MHT CET 2021. This should be done in a way that they may take one topic on the difficult subject and take up 2-3 topics of the one they like.
Slot for MHT CET question papers
While framing the MHT CET time table, candidates often put in all the time for studying the new topics and revising the old ones. They end up compromising over analyzing their own preparation, understanding the pattern of the exam, knowing the topics that are asked more, etc. To avoid all this loss, they should make sure to give room for MHT CET sample papers. Another benefit of practising the previous year question papers is that candidates can learn MHT CET time management for the exam day by taking the practice paper seriously for 3 hours.
Revision period before exam
Another crucial factor during MHT CET 2021 preparation is revision of topics that have been studied earlier. Most of the time, candidates are confident enough that what they study at a glance will be there in the memory permanently, which is not always the case. While studying the topics for the first time, candidates should make short notes of what they think is important to remember, this will prove the revision material for them in the future. Revision should be an inevitable clause in the MHT CET preparation time table and there should be at least 7 to 10 days before the exam dedicated for revision.
Time management on MHT CET exam day
After the preparation is all done and the day has come to finally work in the direction of all this preparation, candidates have to manage a lot of things on the big day as well so as to get the best of results. MHT CET Time management requires the candidates to keep an eye on the time passing by. Just as they are served with the question paper, candidates should not panic on going through the whole paper. As the exam is conducted in online mode and one question comes on the screen at a time, so they should not bother about all but one question at a time. However, as there are 3 hours and 150 questions to attempt, candidates should roughly devote 1 minute for each question. There will be questions that only take 10 seconds and there will be difficult ones that need more than 2 minutes, so the time should be dedicated accordingly.
Questions related to MHT CET
Showing 84 out of 84 Questions