About course
Marine Engineering offers an exciting career for adventurous students. It involves the construction and maintenance of ships, other sailing vessels, ports and cargo facilities at waterfront. Also known as Ocean Engineering, it broadly refers to the engineering of boats, ships, oil rigs and any other marine vessel or structure. Marine engineers are   responsible for maintaining a ship's machinery such as the engine room, electric motors and propulsive engines and other devices to ensure proper functioning. Marine engineers apply the engineering sciences like mechanical engineering and electrical engineering to the development, design, operation and maintenance of watercraft propulsion and on-board systems; e.g. power and propulsion plants, machinery, piping, automation and control systems etc. for marine vehicles of any kind like surface ships, submarines etc.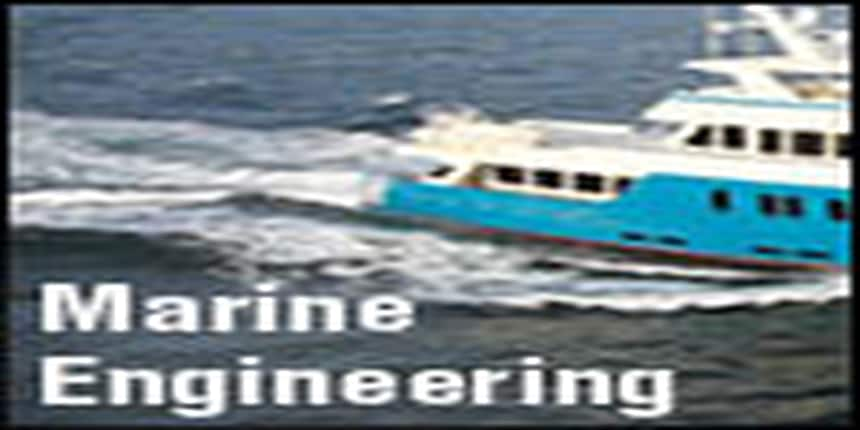 Further education
After doing Bachelor's, you can go for M.Tech or ME in Marine Engineering.


Job profiles
The job profiles of the Marine Engineers are as Marine Engineer, Navy Weapon Engineering Officer, Marine Engineering Officer, Harbor Master and Pumpman.
Core subjects 
Ship structure and construction

Marine Boiler

Mechanics and Machines

Marine Internal Combustion Engine

Naval Architecture

Marine Electrical Technology

Marine Auxiliary Machines

Marine Machinery
Top recruiters
Merchant Navy,

Navy

Manufacturing industries

Mazagaon Docks

Shipping Corporation of India

Anglo Eastern Shipping

Mobil Shipping Co,

 Orinoco Marine Consultancy

Chevron Manning Services.