Manufacturing Engineering
About course
Manufacturing Engineering deals with different manufacturing practices and the research and development of systems, processes, machines, tools and equipment. Manufacturing engineering trains a student to understand the process of manufacturing from conceptualizing to packing and delivering a finished product in a marketable form. The course also teaches students to handle machines involved in the process of converting raw materials into a brand new product. A student of this discipline also learns to rationalize production cost in a manner so as to increase the return on investment and making the product cost effective. The sub disciplines of Manufacturing Engineering include Mechanics, Kinematics, Drafting, Mechatronics among others. This field also deals with the integration of different facilities and systems for producing quality products (with optimal expenditure) by applying the principles of physics and the results of manufacturing systems studies.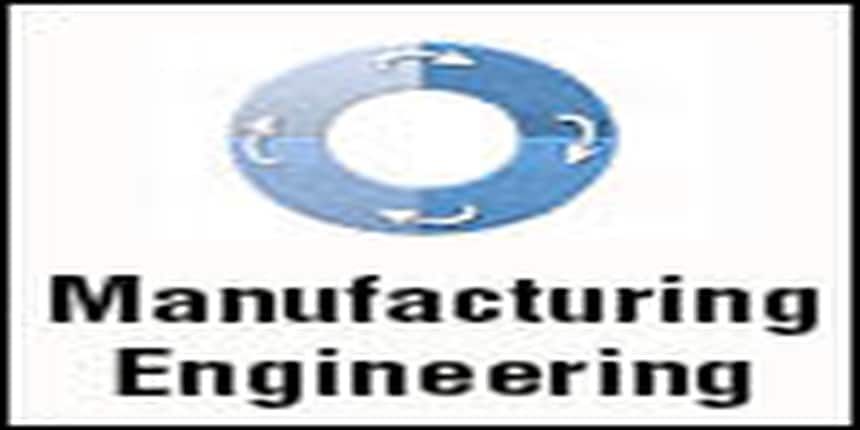 Further studies
After completing B.Tech in Manufacturing Engineering, you can go for M. Tech followed by research.


Job profiles
The job profiles of Manufacturing Engineers include Plant Engineer, Process Engineer, Quality Engineers, Industrial Managers and Operations Analyst.
Core subjects 
Electrical and Electronic Technology

Engineering computing

Engineering management

Engineering product design

Engineering sciences

Manufacturing design

Manufacturing management

Manufacturing processes and materials

Manufacturing technology

Top recruiters
Electronics

Automobiles

Healthcare

Birla Power Solutions

Burckhardt Compressor

CISCO

Hewlett Packard

Infosys

IBM