About courses
Leather technology deals with synthesis, production and refining of leather to make commercial goods like footwear, clothing, gloves, belts, wallets, luggage, bags, upholstery including automobiles and sports goods. It is a niche branch of engineering which deals with leather and its by products. As defined by Wikipedia, leather is a durable and flexible material created by the tanning of animal rawhide and skin. The process of manufacturing ranges from cottage industries to heavy industries. The leather technology, which is taught mostly in the engineering institutes, gives the students an idea on the three stages of synthesizing raw leather into finished products. These three stages include preparatory stages, tanning and crusting. The preparatory stage is where the raw leather is prepared for further processing. Tanning process matches the protein of the raw hide or skin into a stable material which will avoid the leather to decay and be suitable for a wide variety of end applications. Crusting is the process of thinning, re-tanning and lubricating of the leather material.

Core subjects – The core subjects of leather technology are as follows: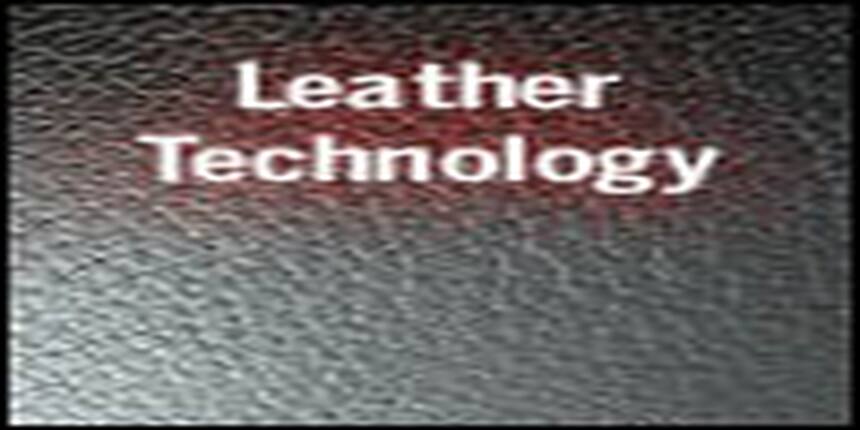 Biochemistry of proteins

Principles of Pre-Tannage

Analytical Chemistry of pre-tanning materials

Biotechnology of leather manufacture

Mechanics of Leather Machines

Methods of leather manufacture

Post tanning operations

Analytical Chemistry of Post Tanning & Finishing agents

Analytical Chemistry of Post Tanning & finishing agents

Methods of leather manufacture

Analytical chemistry of leather

Footwear and leather goods technology

Further studies – After completing B. Tech in Leather Technology, you can go for M. Tech followed by research.

Job profiles – Leather Technology students can work in the following profiles:
Leather technician

Leather Product Designer

Process Engineer

Quality Control Manager

Top recruiters - After graduation engineers can work in the leather and allied industries in production, quality control, research, management and marketing in companies such as Balmer Lawrie & Co, India Polyfibres, Indian Rayon & Industries, Jain Tanners, Mirza Tanners, Bata India Ltd. and PolyPlex Corporation.