Last Minute Preparation Tips for UPSEE 2020
Last Minute Preparation Tips for UPSEE 2020 - Dr A.P.J. Abdul Kalam Technical University (AKTU) will be conducting UPSEE 2020 as a pen and paper based exam. As only a few days are left for the entrance examination, candidates should check the last minute tips for UPSEE 2020 to boost the overall preparation level. It should be noted that the last minute preparation is usually different from the normal one. At this point of time, candidates should have completed their syllabus. Careers360 presents some of the important points to keep in mind while doing the last minute preparations. UPSEE is the state entrance exam for admission to B.Tech courses in any of the participating institutes of AKTU. UPSEE 2020 was to be conducted on May 10. Read the complete article to know the last minute preparation tips for UPSEE 2020.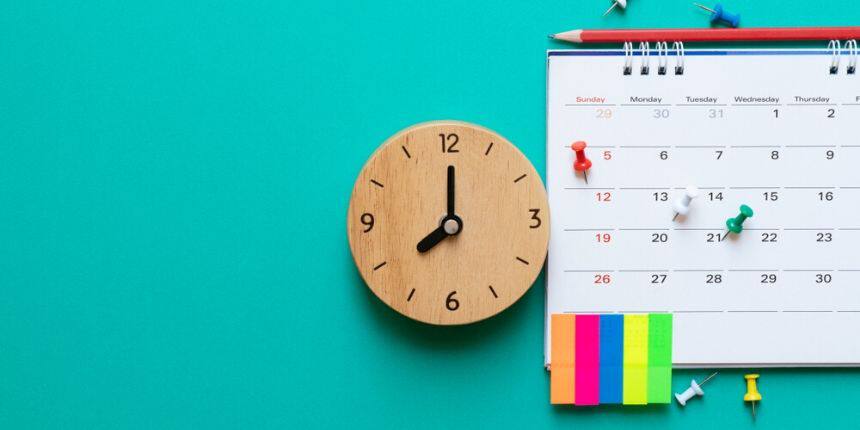 Last Minute Preparation Tips for UPSEE 2020
1. Practice more and more sample papers
As UPSEE is round a corner, it is expected that by this point of time every aspirant must have completed the syllabus. Now, candidates are advised to start solving more and more UPSEE 2020 sample papers. This will help them to analyse their preparation. Also, along with practicing, candidates should analyse the paper carefully to understand the topics that require additional attention. Sample papers are designed in the same pattern in which the question paper in the entrance exam will be asked. Try to solve at least one sample paper daily.
2. Do not start with any new topic
Since there is not much time left for the entrance exam, candidates are advised to not to take up any new topic. Work on topics that you have done from UPSEE 2020 syllabus. There are high chances that starting up with any new topic will leave you anxious and stressed, resulting in lack of confidence. Therefore, now, focus on analyzing your strong and weak areas and try to strengthen the topics that are already covered. One of the most effective ways to analyze the strengths and weaknesses is through mock tests.
3. Make sure your concepts are clear
To achieve good marks, it is extremely important to make sure that all the concepts are clear in mind. Having doubts with the concepts will have a direct impact on the performance of the candidate. While summing up any particular topic, candidates should ensure that all the concepts are clear and they can answer any question asked from that particular topic.
4. Go through your notes on a regular basis
Revision is a must. Prepare notes and go through them on a daily basis. Having small notes is one of the easiest ways to do revision anytime and anywhere. This will help in keeping the important points related to each topic fresh in mind which in return will help the candidates to answer all the related questions effectively and quickly.
5. Stay calm and positive
All the UPSEE 2020 aspirants are advised to stay positive and calm. It has been observed that the positive mind can significantly affect the performance. It also boosts the confidence level which helps in securing good marks.
6. Take care of your health
Lastly but most importantly, take care of your health. Do not stress much, eat healthy and stay fit. Having a healthy schedule is extremely important. In order to give your best in the entrance exam, one needs to be healthy. Not taking care of your health will have an impact on the performance of the candidate. Just focus on giving the best from the side.
Questions related to UPSEE
Showing 7775 out of 7775 Questions