The KEAM 2013 Paper Pattern is utmost usefule for the students to prepare for the examination. With the help of the Exam Pattern of KEAM 2013, students will know the kind of questions to expect, difficulty levels, marks awarded etc to help in better preparation. Students must take note of the KEAM 2013 Exam Pattern and prepare accordingly.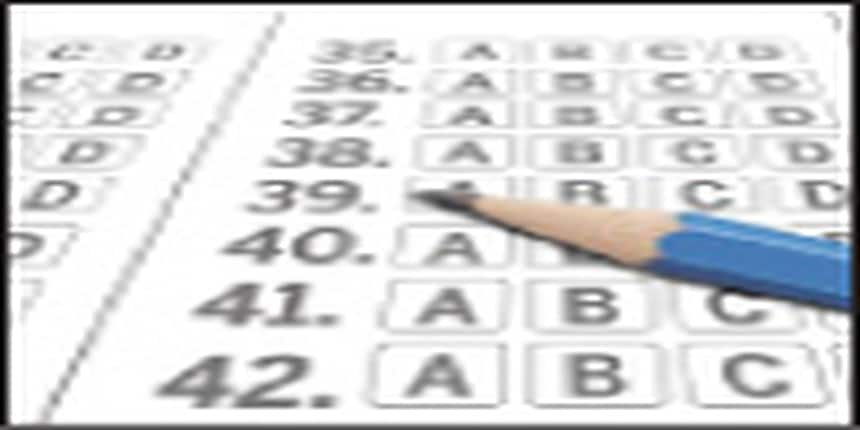 KEAM 2013 Exam Pattern:
The total number of questions that will be asked in the paper are 120

The maximimum time time allowed to the student to complete the paper will be 150 Minutes

Total marks awarded for all correct answers will be 480

The questions will be objective and multiple choice with 4 options per question.

Students have to choose one correct answer from the options given

Each KEAM 2013 Question Paper will have 4 versions as detailed below:
1. Paper I - Physics & Chemistry
Versions - A1, A2, A3 & A4.


2. Paper II - Mathematics
Versions - B1, B2, B3 & B4


Important points to check for in the KEAM 2013 Question Paper in the Exam Hall:
The Question Booklet Version No. will be printed on the top left margin of the facing sheet of the Question Booklet.

Candidates having Roll No. that ends in an odd number should get a Question Booklet  with the odd Version No.: A1/B1/A3/B3.

Candidates having Roll No. that ends in an even number should get a Question Booklet  with the evenVersion No: A2/B2/A4/B4.

Once the Candidate gets the Question booklet, the Roll no and the Booklet Version No should be checked by the student

In case the Roll No diesnot match the Booklet Version as above, the Student should get the booklet replaced immediately

In case the Question Booklet doesnot have  a serial number, get it replaced by a new question Booklet of the same Version No.
Candidates will be allowed to take the question booklet home after they complete the exam.
KEAM 2013 Marks:

Each Correct answer will be awarded FOUR marks,

Every incorrect response will be awarded MINUS ONE Mark. ( the scores will be reduced with every incorrect answer.)

For no answer to the question, zero marks will be awarded

If a candidate gives more than one answer, it will be treated as incorrect answer 

Candidates should avoid guesswork to avoid negative marking.

Any candidate who doesnot answer even a single question will be disqualified.
Questions related to KEAM
Showing 2257 out of 2257 Questions