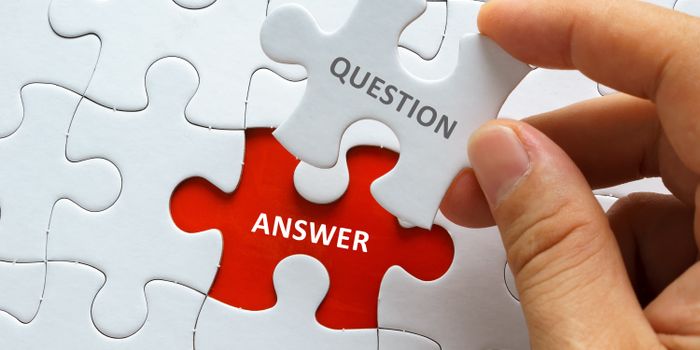 JEE Main Question Papers –  NTA will release the official response sheets and question papers of JEE Main 2019 April attempt exam after the exam gets concluded. The authority will also be releassing the answer key for the exam which students can use to calculate their estimated score. Candidates would be able to log in using their application number and password/date of birth to access the answers, question paper and responses. The question papers and responses were available after the conclusion of exam after April 20. The candidates are advised to save their question papers and responses for future reference. JEE Main 2019 January attempt exam has been concluded. The exam was conducted in two shifts from 9:30 am to 12:30 pm (forenoon session) and 2:30 pm to 5:30 pm (afternoon session).  Paper 2 was conducted on January 8. Through the question papers of JEE Main, the candidates will be able to know how the entrance examination is held. Check the following article on JEE Main question papers with solutions 2019 for more information.
Latest-JEE Main 2019 April Application form released
B.Tech Admissions Open 2019
Manipal Institute of Technology
IMPORTANT - JEE Knockout Crash Course Available for JEE 2019 Aspirants
[A personalized course to clear IIT / JEE 2019 with the access of Mock Test Series ( Subject & Topic Wise ), Video Lecture, Most Asked Questions, Prep Boosters, 17 Years Solved Papers, Personalized Strength Sheet and more. Get Now] 

JEE Main Sample Paper
Download Free Sample Paper For JEE Main
Download Now
NTA has released the final answer key of JEE Main Paper-2 along with the result on January 31. Authorities has released final answer key of JEE Main 2019 Paper 1 January attempt exam on January 23. The NTA had earlier opened the window for challenging the official JEE Main 2019 answer key on between January 15 - 17 (11:50 pm). The authorities also released the official answer key of JEE Main 2019 for January exam on January 15 in online mode earlier. The question paper and response sheet of JEE Main 2019 were released earlier.
Since the JEE Main will be conducted two times a year, the official question papers will also be accordingly released twice. JEE Main question papers 2019 will be released as per the dates and slots when the online examination will be held. Using the question papers of JEE Main 2019, details about the exam pattern i.e., the type of questions asked, distribution of questions, marking scheme and more can be known. The candidates who are currently preparing for the entrance examination can refer to the previous year JEE Main question papers with solutions for practice.
JEE Main 2019 Official Question Papers

IMPORTANT - JEE Knockout Crash Course Available for JEE 2019 Aspirants
[A personalized course to clear IIT / JEE 2019 with the access of Mock Test Series ( Subject & Topic Wise ), Video Lecture, Most Asked Questions, Prep Boosters, 17 Years Solved Papers, Personalized Strength Sheet and more. Get Now]
Prepare for IIT / JEE Main 2019 with concept and topic wise videos by exam experts. Get the complete course videos direct to your inbox. Click to Subscribe
JEE Main 2018 Paper Solutions by IITians Prateek Garg & Arpit Jain | Important Tips & Tricks


JEE Main 2019 Question Papers and Answer Key by Rao IIT Academy 


JEE Main 2019 Question Papers, Answer Key and Solutions by Allen Kota


For JEE Main 2019 answer key by other coaching institutes - Click Here
JEE Main 2019 Question Papers by Vidyamandir Classes
JEE Main 2019 Question Papers by Career Point


JEE Main 2019 January Question Papers by Resonance with Solutions


JEE Main 2019 Questions (Paper-1) Based on Student's Feedback
Based on the student's feedback, mentioned below are the topics from which questions were asked in JEE Main Paper-1 on January 9 (forenoon session):
Chemistry
Basic strength of amines
Ppm of safe drinking water 
Freundlich isotherm
Lialh4 reduction 
isotopes of H2 
Numerical from electrochemistry and chemical kinetics
Copper pyrites, MOT 
Statement on Raoult's law, calculation of Molarity 
pH determination on acid and base 
Stability of carbonates(s block)
Spin only MM
Physics
Mechanics 
Current electricity (drift velocity, ckt problem)
Electrostatic (neutral charge distance, maximum electric field)
Magnetism (calculation of magnetic field, Force)
Em waves, polarisation, spherical lens
Numerical on Photoelectric effect, de Broglie wavelength
Radioactivity
Mathematics
MAXm volume occupied by a cone and cylinder
Function, mathematical reasoning and statistics (no height and distance)
Matrix multiplication, system of linear equations ( inconsistent)
Lhopital's rule, continuity
Vector 3d (simple)
Pnc (combination), probability (random variable)
Coordinate geometry (formula based) 
Complex no. (Calculation of only imaginary part)
JEE Main Question Papers 2019: Key Points
JEE Main question papers are meant to give the trend of the questions being asked in the exam. This way candidates will know which topics to emphasize on.

Candidates will be able to work on their shortcomings with regular practice of previous year question papers.

JEE Main question papers are also meant to allow candidates to work on their speed, efficiency and time management skills which are extremely important while appearing exam.

The solution given with the question papers of JEE Main are also provided by various coaching centres to help candidates check and correct their answers in case they have not answered them correctly.
Previous Years' JEE Main Question Papers
JEE Main Question Papers for Paper 1 – Offline mode
JEE Main Question Papers 2018 for Paper 1 – Online mode
JEE Main Solution 2018 for Paper 1 - Offline Mode
JEE Main Question Papers for Paper 1 – Online mode (2015 - 2017)
JEE Main 2017 Solutions by Coaching Institutes
JEE Main 2016 Solutions by Rao Academy