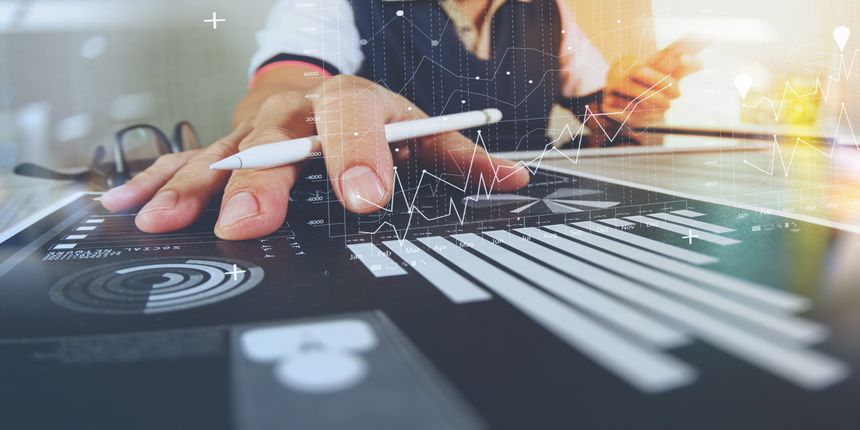 JEE Main 2019 Analysis & Cutoff by Super 30 - As soon as the first attempt of the national level engineering entrance exam will be over, Super 30 will release the analysis and cutoff of JEE Main 2019. Candidates who have appeared and those who are planning to take up the April attempt must check JEE Main analysis and cutoff 2019 by Super 30 experts to know details like difficulty level of the paper, weightage given to each topic and type of questions asked. This analysis of JEE Main 2019 by Super 30 will help candidates who will appear in the April attempt as they will have an idea about the type of questions to expect in JEE Main paper. Candidates can check the previous year's analysis of JEE Main by Super 30 from the article given below.
Latest: JEE Main 2019 Official Answer Key is available now
B.Tech Admissions Open 2019
Manipal Institute of Technology
JEE Main 2019 was conducted in January on 9, 10, 11 & 12 and will be held in April from 6 to 20 of the month.


JEE Main Sample Paper
Download Free Sample Paper For JEE Main
Download Now
Previous Year JEE Main Analysis & Cutoff by Super 30
JEE Main 2017 Analysis by Super 30
JEE Main 2017 was overall easy. There were no glitches and wrong questions in the paper.

Physics was the easiest of all the sections, followed by Chemistry and Mathematics.

Physics: According to Super 30, Physics was easier than last year. The section included formula based questions that were easily solvable by anyone who have studied the course curriculum thoroughly.

Chemistry: In this section, Organic chemistry was very easy, while physical chemistry included fewer calculation-based questions that last year.

Mathematics section was easy, though, it had long and complicated calculations. For example, there were questions from Calculus that required lengthy calculations. Questions related to Vectors also needed complex calculations.
 JEE Main 2017 cutoff according to Super 30: Important Points 
According to Mr. Anand Kumar, the cutoff for General category was expected to remain the same as last year.

The JEE Main 2017 cutoff for OBC, SC and ST candidates was likely to go up.
Candidates can check the table given below to know the expected cutoff of JEE Main 2017 that was provided by Super 30. 
JEE Main 2017 Expected cutoff by Super30
| | | |
| --- | --- | --- |
| S.No | Category | Expected Cut-off of JEE Main 2017 |
| 1. | Common Merit List (CML) | 100 |
| 2. | Other Backward Class (OBC - NCL) | 74 |
| 3. | Scheduled Caste (SC) | 55 |
| 4. | Scheduled Tribe (ST) | 50 |
Candidates can check the cutoff trends of JEE Main over the years from the table given below.
JEE Main cutoff trends 
| | | | | | | |
| --- | --- | --- | --- | --- | --- | --- |
| S.No. | Category | JEE Main 2014 Cutoff Score | JEE Main 2015 Cutoff Score | JEE Main Score Cut-off 2016 | JEE Main Score Cut-off 2017 | JEE Main Score Cut-off 2018 |
| 1. | Common Merit List (CML) | 115 | 105 | 100 | 81 | 74 |
| 2. | Other Backward Class (OBC - NCL) | 74 | 70 | 70 | 49 | 45 |
| 3. | Scheduled Caste (SC) | 53 | 50 | 52 | 32 | 29 |
| 4. | Scheduled Tribe (ST) | 47 | 44 | 48 | 27 | 24 |
Questions related to JEE Main
Related E-books and Sample Papers