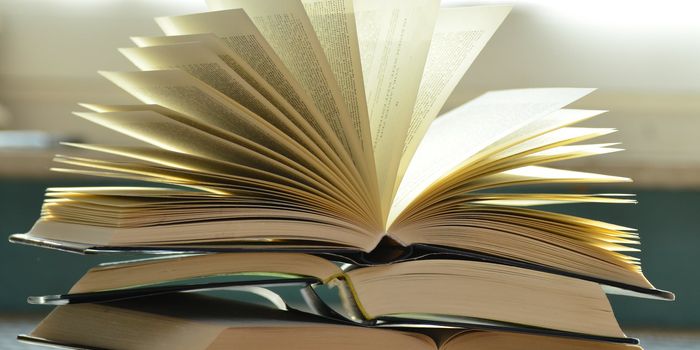 JEE Main 2019 – National Testing Agency (NTA) has released the application form for JEE Main 2019 April session. The candidates will be able to submit the application form till March 7. Payment of fees can be done till March 8. The authorities will be releasing the admit card of JEE Main 2019 April on March 20. JEE Main 2019 April will be held between April 7 to 20. The result of JEE Main 2019 April will be announced on April 30 (Paper I ) and May 15 (Paper II). The examination has concluded for the January session and was held from January 8 to 12 in two shifts. The admit card of JEE Main 2019 was released on December 17 in online mode. The engineering entrance exam at the undergraduate level, JEE Main 2019 attract candidates in good numbers due to its sanctity and the opportunity it provides of studying at NITs, IIITs and GFTIs. However, it is important that candidates first check the complete eligibility criteria of JEE Main 2019 and then only proceed to fill the form.
Latest: JEE Main 2019 Application Form for April session is now available
B.Tech Admissions Open 2019
SRM Institute Of Science And Technology
IMPORTANT - JEE Knockout Crash Course Available for JEE 2019 Aspirants
[A personalized course to clear IIT / JEE 2019 with the access of Mock Test Series ( Subject & Topic Wise ), Video Lecture, Most Asked Questions, Prep Boosters, 17 Years Solved Papers, Personalized Strength Sheet and more. Get Now] 
JEE Main Sample Paper
Download Free Sample Paper For JEE Main
Download Now
Before starting the preparation, candidates must know the official JEE Main 2019 syllabus and pattern. The preparation of JEE Main 2019 involves knowledge of syllabus, pattern, and books required as walking the unknown path will lead to hitting at sixes and sevens. The books referred to by JEE Main toppers will also be of big help as apart from NCERT, there are some concepts which are better explained in other books. Along with JEE Main 2019 syllabus and pattern, the books suggested by toppers in exclusive interviews to Careers360 has also been compiled on this page for candidates to chalk out a better preparation strategy for them and achieve success at one go!   
Know about JEE Main Exam
Specifications

Overview

Name of Examination

Joint Entrance Examination Main

Commonly Known As

JEE Main

Conducting Body

National Testing Agency (NTA)

Examination Level

National Level

Category

Undergraduate Examination

Purpose of Exam

Admissions into NITs, IIITs and CFTIs

Qualifying Test for JEE Advanced

Mode of Examination

Computer-based

Number of Attempts

3

Duration of Exam

3 Hours

Total Marks

360

States that accept JEE Main scores

Rajasthan, Punjab, Chandigarh, Himachal Pradesh
Prepare for IIT / JEE Main 2019 with concept and topic wise videos by exam experts. Get the complete course videos direct to your inbox. Click to Subscribe
What's New?
From 2019, JEE Main is conducted in Computer Based Mode. However, for Paper 2, the drawing section will be conducted as a pen and paper exam.
JEE Main 2019 will be conducted twice a year. However, sitting in both the tests will not be compulsory.
JEE Main 2019 will be conducted in multiple settings.
The two tests (for JEE Main 2019) will be equated using psychometric methods, standardization techniques and the equated scores will be used for the admissions.
NTA has established a network of more than 3400 test practice centres for candidates of rural areas so that everyone will have an opportunity to practice before the exam. Schools/engineering colleges with computer centres would be identified and kept open on Saturday/Sunday. Any student can use the facility free of charge. 
JEE Main 2019 will be held in existing number of languages only.
For admissions through JEE Main 2019 Paper II (B.Arch), the candidates should have scored 50% marks individually in Physics, Chemistry, Mathematics and also an aggregate of 50% marks in 10+2 (or equivalent) examination.  
JEE Main 2019 Important Dates
There are many events related to JEE Main 2019 exam, therefore, it is important to keep a track of each one of them to not miss anything crucial and worthy.
Candidates can follow the table given below related to important dates of JEE Main 2019 and keep a track of all the events.
JEE Main Important Dates 2019
S.No

Events

Dates 

1

Release of Notification for JEE Main

July 2018 

2

JEE Main 2019 Registration Starts (for January attempt)

September 1 to 30, 2018

3

JEE Main 2019 Registration Starts (for April attempt)

February 8 to March 7, 2019

4

JEE Main registration for practice centre starts

September 1, 2018 

5

Mock Test Availability 

September 8, 2018

6

Announcement of date and shiift for paper I and II

October 5, 2018 

7

Announcement of exam city for paper I and II

October 19, 2018 

8

Availability of exact city, date and shift for paper I and II

November 15, 2018 

9

Admit Card Release Date

December 17, 2018 for JEE Main January session (Released)

March 20, 2019 for JEE Main April session

10

JEE Main 2019 (January attempt)

Paper I - January 9. 10, 11 and 12, 2019 (8 different sittings)

Paper II - January 8, 2019 (in two slots)

11

JEE Main 2019 (April attempt)

Between April 7 to 20, 2019 (8 different sittings)

12

Announcement of Result for JEE Main 2019 January attempt

Paper I - January 19, 2019 (Announced)

Paper II - January 31, 2019 (Announced)

13

Announcement of Result for JEE Main 2019 April attempt

April 30, 2019 (Paper I)

May 15, 2019 (Paper II)

14

Rank Card Availability

After announcement of JEE Main 2019 AIR
Candidates must be well informed of the JEE Main exam pattern so that they can divide the syllabus accordingly, know the timing of the exam, marks allotted and language in which questions will be asked.
Candidates can check the previous year JEE Main exam pattern below and refer to it while preparing.
 JEE Main Exam Pattern for Paper I and Paper II
Paper I 
Mode of Exam: The exam will be conducted in Computer Based mode (online) only. 

Duration of the Exam: The total time duration for the exam will be 3 hours.

Subjects: Questions in the exam will be asked from the prescribed syllabus of Physics, Chemistry and Mathematics.

Total Number of questions: There will be a total of 90 questions in the exam. Each section will consist of 30 questions each.

Type of questions: In the exam, only objective type questions will be asked. This means that each question will have four options out of which one will be correct.

Marking scheme: Each correct answer in the exam will be given 4 marks, whereas every wrong answer will get (-1) mark while answers with no responses will be given no marks.

Total marks awarded: The total marks in the exam will be 360.

Language / Medium of question paper: All the candidates appearing will be given an option to attempt JEE Main exam in English or Hindi except for candidates from Gujarat, Daman & Diu and Dadra and Nagar Haveli who can opt for Gujarati.
Paper II
Mode of Exam: Mathematics and Aptitude test is held in computer-based mode while drawing test is conducted in pen and paper mode.
Duration of the exam-The total time allotted for the exam is three hours
Subjects: Question will be asked from Mathematics, General Aptitude, and Drawing skills 
Total Number of Questions: There will be a total of 82 questions, 30 questions from Mathematics, 50 from Aptitude and 2 from Drawing
Type of Questions: Maths and Aptitude will be objective type while drawing section will have questions to test the drawing and sketching skills of candidates
Marking Scheme: 4 marks will be awarded to each correct answer, whereas every wrong answer will attract (-1) mark. Unattempted answers will be given no marks.
Total Marks Awarded: The total marks in the exam will be of 390 marks
Medium of Question Paper: English or Hindi (Candidates from Gujarat, Daman & Diu and Dadra and Nagar Haveli can opt for Gujarati) 
JEE Main 2019 Syllabus 
JEE Main syllabus forms an important part of preparation plan and candidates must refer to it before they kickstart their groundwork for the exam.
On similar grounds of being officially announced for 2019, candidates can refer to previous year syllabus as there are very minute chances of it being reformed.
 JEE Main Syllabus 2019 for Paper I
On dealing with the syllabus, the AIR 1, JEE Main 2018,  Bhogi Suraj Krishna, says, "Be comfortable with the subjects. Enjoy learning and enjoy the preparation time you spend."
JEE Main 2019 Syllabus
Physics

Chemistry

Mathematics

Physics and measurement

Physical Chemistry

Sets, relations and functions

Kinematics

Some basic concepts in chemistry

Complex numbers and quadratic equations

Thermodynamics

States of matter

Matrices and determinants

Work, energy and power

Atomic structure

Mathematical reasoning

Rotational motion

Chemical bonding and molecular structure

Mathematical induction

Gravitation

Chemical thermodynamics

Permutations and combinations

Laws of motion

Solutions

Sequences and series

Properties of solids and liquids

Equilibrium

Lbw, continuity and differentiability

Electronic devices

Redox reactions and electrochemistry

Integral calculus

Kinetic theory of gases

Chemical kinetics

Differential equations

Oscillations and waves

Surface chemistry

Binomial theorem and its simple applications

Communication systems

Organic Chemistry

Three-dimensional geometry

Current electricity

Purification and characterisation of organic compounds

Vector algebra

Magnetic effects of current and magnetism

Hydrocarbons

Co-ordinate geometry

Electromagnetic induction and alternating currents

Chemistry in everyday life

Statistics and probability

Electromagnetic waves

Principles related to practical chemistry

Trigonometry

Optics

Organic compounds containing halogens

 

Dual nature of matter and radiation

Organic compounds containing oxygen

Electrostatics

Organic compounds containing nitrogen

Atoms and nuclei

Polymers

 

Some basic principles of organic chemistry

Biomolecules

Inorganic Chemistry

Classification of elements and periodicity in properties

Hydrogen

Block elements (alkali and alkaline earth metals)

Block elements group 13 to group 18 elements

D - and f - block elements

Co-ordination compounds

Environmental chemistry

General principles and processes of isolation of metals
Previous Year JEE Main Exam Analysis
Candidates appearing in JEE Main 2019 must know how the last year paper was.
According to experts and students who appeared in JEE Main, the paper was similar to that of the last two years. The paper was moderately easy and the weightage of the question paper was the same as that of class XII standard syllabus.
Section wise analysis
Physics – Of all the three sections, Physics was the most difficult one and the majority of questions asked were theory and calculation based. The section was not very lengthy. In it, 17 questions were from class XII standard and 13 were from class XI standard.
Chemistry – This section had moderate level difficulty. The questions were a mix of theory and calculations. In this section, 14 questions were asked from class XII standard and remaining 16 questions were from class XI standard.
Mathematics – In this section, questions were mostly calculation based and most of the students found this section easiest of all three. 10 questions in this section were from class XII standard and 20 questions were from class XI standard.
How to prepare for JEE Main 2019?
"Success is where preparation and opportunity meet". JEE Main 2019 is that opportunity and preparation is what candidates appearing need to do.
The preparation of JEE Main 2019 involves everything – knowledge of syllabus, acquaintance with exam pattern and awareness about books. Apart from this, JEE Main 2019 preparation also includes the strategy to achieve success, the plan to use the aforementioned resources in the best possible way and evaluation of the preparation targets achieved.
Hence, it is important to follow the preparation tips of JEE Main 2019 to be able to ace the entrance exam.
Planning is everything – For JEE Main 2019, "If you fail to plan, you are planning to fail". Nothing in the preparation procedure will start and progress if not planned. So, before starting the preparation, candidates need to plan how they will prepare. The plan has to be made keeping in mind all the practical possibilities of completing it, making castles in the air will certainly not help.
ASAP – It is important that candidates start the planning and preparation both As Soon As Possible because time has wings. Once, it is gone, there will be left nothing, except heavy regret which will be totally worthless.
Books & Syllabus – One has to be aware of the books and syllabus of JEE Main 2019 before the preparation starts. The official syllabus of JEE Main 2019 must be followed for preparation purpose. Also, the right books will help you get your concepts clear.
Schedule it well – It is important to make a schedule and stick to it. Without a schedule, your syllabus and preparation will go for a task.
Take the right pressure – JEE Main is big and the pressure to perform in it is bigger. Try keeping the positive one only that helps to motivate. Stay away from all sorts of worries, tensions and negative vibes. Mental balance is important to keep during the process of preparation. It is plain studying and performing, THAT'S IT!
Break it down – Whenever bored or tired of studying, take breaks. Mind works better if involved in different activities at different hours. Walk, play, dance, sing, meditate, go for a movie etc. Do anything that helps rejuvenate. Make sure that involvement in different activities is not tiresome and for a very long time because STUDYING is the priority at the moment.
Revision is the key – Whenever done with a topic, revise it. This forms as an important part of preparation. As the syllabus is vast, there is a possibility that learning new topics might erase off the previous ones. Keep revising while learning. 
Test yourself – Evaluation is equally important as preparation. Take up previous year's question papers and solve them at regular breaks. This helps give a REALITY CHECK which is super important to know the status of one's actual preparation.
JEE Main 2019 Preparation Tips by Toppers
What could be better than having it from the horse's mouth? Know what the toppers of JEE Main suggest regarding preparation.
AIR 2, JEE Main 2018, KVR Hemant Kumar Chodipilli suggests that " To crack JEE one has to remain positive and confident. There may be times when you may face difficulty in understanding the concepts, but still you must try to remain calm and try with renewed determination to understand the concepts without skipping them. Try to interact with the faculty for guidance. "Be patient, Work hard."
The All India Ranker 3 of JEE Main 2018, Parth Satish Laturia says, "If you are aiming to crack the JEE exam, you must manage your time well, work hard, remain positive and should not lose hope at any stage of preparation. There may be times when you might not be performing well in the mock tests. It is at that time that you should not lose hope. If you have any doubts, then please clear your doubts from your faculty. Try to remain relaxed and take proper rest and eat well." 
JEE Main 2018, AIR 4, Pranav Goyal suggests, " Remain focused. Mere hard work will not yield the desired result if you are not focussed."
Pawan Goyal, AIR 6, JEE Main 2018 says, " Be consistent in your study and pursue your goals. Keep your interests in mind while choosing your goals in life. You can do better then." 
JEE Main 2019 Important Books
NCERT is the most important book for JEE Main preparation, however, there are reference books that have some concepts explained in a better and comprehensive manner. These books have been suggested by JEE Main toppers of previous years. Candidates can refer to these books and make their concepts more stronger and clear.
 JEE Main best books for reference
Subjects

Books

Physics

Concepts of Physics by H C Verma

Problems in General Physics by I.E. Irodov

Arihant Physics by D. C. Pandey

Elements of Dynamics by S.L.Loney

Advanced level Physics by Nelson and Parker

University Physics by Sears and Zemansky

Fundamentals of Physics by Resnick, Halliday, Walker

Chemistry

Modern Approach to Chemical Calculations by R.C. Mukherjee

For Physical Chemistry-Atkins' and N Awasthi's Physical Chemistry

For Organic Chemistry- Organic Chemistry by Paula Bruice Yurkanis, O.P. Tandon Organic Chemistry and Organic Chemistry by M.S. Chauhan

For Inorganic Chemistry- Book by J.D Lee and O.P. Tandon

Mathematics

Trigonometry; 103 Trigonometry Problems by Titu Andreescu & Zuming Feng by S.L.Loney, Titu Andreescu & Zuming Feng

Co-ordinate Geometry by S.L.Loney

Higher Algebra by Hall Knight+ Bernard-child

Problems in Calculus of One Variable Algebra by I.A.Maron

Algebra by Arihant

Differential Calculus by Arihant

Integral Calculus by Arihant

Complete Mathematics for JEE Main by Tata McGrawHill (TMH)

New Pattern Mathematics for JEE Main/Advanced by Arihant Publications

Previous year-IIT-JEE- question bank
JEE Main Important Topics
Candidates preparing for the entrance exam must note that the whole syllabus of JEE Main is important and must be studied. However, there are some topics on which candidates must focus more or revise them more as they have been suggested by previous year toppers and questions are being asked from those topics frequently.
JEE Main Important Topics for Physics
Magnetics-One of the topic from which maximum questions are asked in the question paper.

Modern Physics-It is one of the important and scoring topics for both JEE Main and JEE Advanced. Also, candidates must check sub-topics such as radioactive decay of substances, nuclear fission and fusion, dual nature of matter and X-rays in detail.

Optics-It is a relatively easy topic to study.

Oscillation and Waves-Must study this topic in detail.

Electromagnetic Induction and AC- Generally, numerical problems are asked from this topic.

Current Electricity- Another important topic which candidates need to cover. Ohm's law, colour code for resistors etc are asked from this.

Electrostatics- According to the previous year trend, this is the most scoring topic as almost four questions are asked from it every year in.
JEE Main Important Topics for Chemistry
Organic Chemistry- Purification and Characterisation of Organic Compounds, Some Basic Principles of Organic Chemistry, Hydrocarbons, Organic Compounds Containing Oxygen, Organic Compounds Containing Nitrogen, BioMolecules etc.

Inorganic Chemistry- Classification of Elements and Periodicity in Properties, General Principles and Process of Isolation of Metals, Hydrogen, s - Block Elements (Alkali and Alkaline Earth Metals), Co-ordination Compounds, Environmental Chemistry to name few.

Physical Chemistry- Some Basic concepts in Chemistry, States of Matter, Atomic Structure, Chemical Bonding and Molecular Structure, Chemical Thermodynamics, Equilibrium, Surface Chemistry, Chemical Kinetics, and Redox Reactions and Electrochemistry. 
JEE Main Important Topics for Mathematics
Permutations & Combinations

Definite Integration

Quadratic Equation

Conic Section

Differential Equation

Probability

Determinants

Application of Derivatives

Vector & 3D Geometry

Complex Numbers

Coordinate Geometry; Matrices in Algebra: Circle, Parabola, Hyperbola in Coordinate Geometry

Functions, limits, Continuity & Differentiability

Sequences engineers

Calculus; Definite Integral in Calculus 
Questions related to JEE Main
Related E-books and Sample Papers