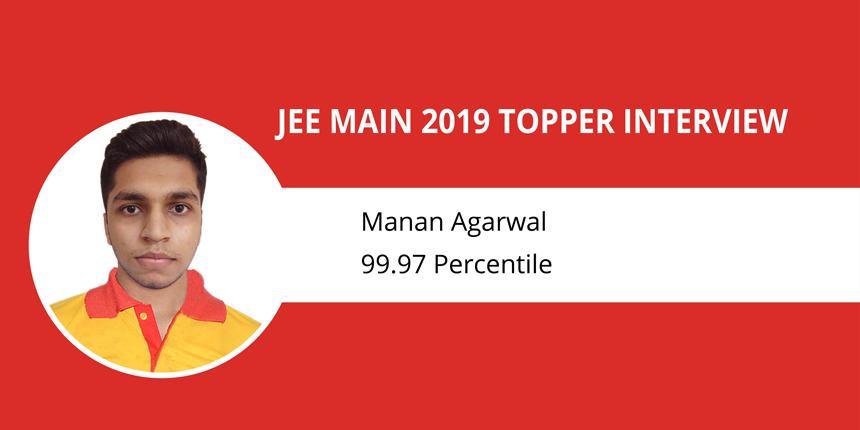 JEE Main 2019 January result for Paper 1 was declared by the authorities on January 19. On this very day, Manan Agarwal received the delightful news about his accomplishment in one of the most difficult engineering entrance examination. Giving credit to mock tests and the people surrounding him for boosting his confidence, Manan was happy about his scores. Securing a total percentile of 99.97, Manan aims to appear for the April session of JEE Main 2019 too since he believes he will perform better than before. Read the full interview to know more about his JEE Main journey, preparation tips and more. 
JEE Main Sample Paper
Download Free Sample Paper For JEE Main
Download Now
Q: Congratulations on your performance in JEE Main 2019! To begin with, first of all tell me your name, about yourself, which board have you studied under? Which school have you studied in?