JEE Full Form - The full form of JEE is the Joint Entrance Examination. JEE is divided into two major sections namely JEE Main and JEE Advanced. JEE Main is a national level entrance test conducted for admission to B.E/B. Tech, B.Arch, and B.Plan courses are offered by NITs, IITs, CFITs, and GFITs.
The JEE Advanced is conducted for admissions to the Bachelor's, Integrated Master's, and Dual Degree programs (entry at the 10+2 level) in all participating institutes across India. The JEE Advanced is jointly organized by the seven Zonal Coordinating IITs namely IIT Kharagpur, IIT Kanpur, IIT Madras, IIT Delhi, IIT Bombay, IIT Guwahati, and IIT Roorkee.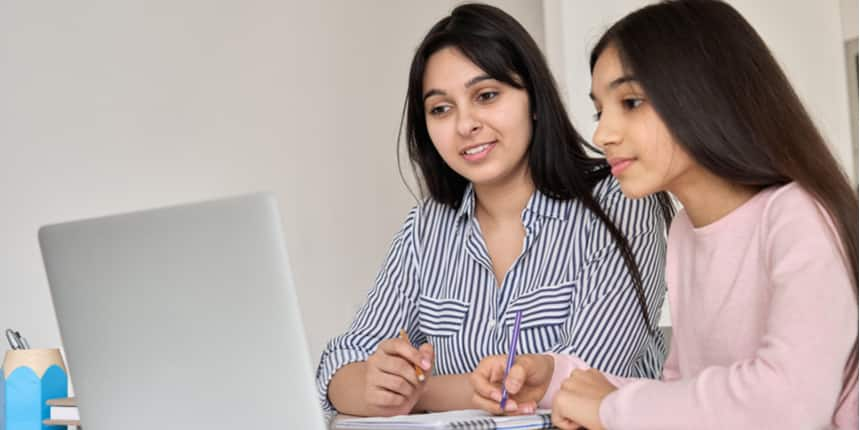 JEE Full Form - Joint Entrance Examination
IIT JEE 2024 Eligibility
Candidates are advised to go through the eligibility criteria of IIT JEE before filling out the JEE 2024 registration form. The JEE eligibility criteria consist of age limit, minimum qualification, number of attempts, and more. Mentioned below are the eligibility criteria for JEE Main and JEE Advanced.
JEE Main Eligibility Criteria
JEE Main exam is conducted for 2 papers. Paper 1 is for admission to B.E/B.Tech courses at NITs, IIITs. Paper 2 is conducted for B.Arch and B.Planning courses.
| | |
| --- | --- |
| Particulars | Details |
| JEE Mains 2024 age limit | There is no age limit for appearing in the exam. |
| Qualifying Examination | Candidates must have passed class 12 or equivalent exam in 2022 or 2023 or appearing in class 12 in 2024. |
| Subjects to study in 10+2 or equivalent | Mathematics, Physics, Chemistry/ Biology/ Biotechnology/ Technical Vocational Subject, Language and any other subject. |
| 12th percentage required for JEE Mains 2024 | Candidates who qualified class 12 or equivalent are eligible. |
| The number of attempts | Students can appear for JEE Main for three years consecutively. |
JEE Advanced 2024 Eligibility Criteria
The JEE Advanced eligibility criteria 2024 require candidates to rank among the top 2,50,000 rankers in the JEE Main. Moreover, the 75% eligibility criteria have been waived off as the eligibility for JEE advanced 2024.
IIT JEE Syllabus 2024
The Joint entrance examination is conducted for aspirants willing to appear for admission into reputed engineering colleges across the country. JEE scrutinizes aspirants on the basis of rank secured in the eligibility test. Candidates who have cleared the Class 12 exam or appearing in class 12 will be eligible for JEE Main 2024. On the other hand, candidates who qualify JEE main exam and are ranked under the top 2.5 Lakh candidates, are eligible for JEE Advanced 2024 exam.
Physics

Physics and Measurement

Kinematics

Gravitation

Power

Laws of Motion

Oscillations

Current Electricity

Communication Systems

Magnetism

Magnetic Effects of Current

Dual Nature of Matter

Atoms

Optics

Thermodynamics

Rotational Motion

Work and Energy

Properties of Solids and Liquids

Electronic Devices

Waves

Electromagnetic Waves

Electromagnetic Induction

Alternating Currents

Kinetic Theory of Gases

Radiation

Nuclei

Electrostatics
Chemistry

Basic concepts in Chemistry

Chemical bonding

Solutions

Redox Reactions

Equilibrium

Surface Chemistry

States of Matter

Atomic Structure

Solutions

Chemical Thermodynamics

Electrochemistry

Chemical Kinetics

Polymers

Organic Compounds – Characterisation and Purification

Hydrocarbons

Basics of Organic Chemistry

Principles of Practical Chemistry

Oxygen, Halogens, and Nitrogen Organic Compounds

Biomolecules

Chemistry in everyday life

Hydrogen

Periodicity

Group 13 to Group 18 Elements

D and f block elements

Environmental Chemistry

Classification of Elements

Alkali metals

Alkaline earth metals

Coordination compounds

Isolation of metals
Mathematics

Sets, Relations, and Functions

Determinant

Matrices

Mathematical Induction

Binomial Theorem

Differentiability

Differential Equations

Trigonometry

Coordinate Geometry

3D Geometry

Complex Numbers

Quadratic Equations

Permutations Combinations

Sequence Series

Limits and Continuity

Statistics

Integral Calculus

Vector Algebra

Mathematical Reasoning

Probability
Subjects

Topics

Physics

General Physics

Mechanics

Electricity and Magnetism

Optics

Modern Physics

Chemistry

Physical Chemistry

Inorganic Chemistry

Organic Chemistry

Mathematics

Algebra

Trigonometry

Vectors

Differential Calculus

Integral Calculus

Analytical Geometry

Matrices & Determinants
What is the IIT JEE full form?
The full form of JEE in English stands for Joint Entrance Examination. The full form of IIT JEE is applicable for two tests namely JEE Main and JEE Advanced. Both examinations are conducted for admissions into top engineering colleges in India. However, JEE Advanced is a step ahead of JEE Main 2024.
Other Joint entrance exams
The Joint Entrance Examination is conducted as a national level entrance test. However, many states conduct their own IIT JEE exam at the state level for admissions into various undergraduate programmes.
Joint Entrance Examination Highlights
JEE full form is the Joint Entrance Examination. It is composed of two exams namely JEE Main and JEE Advanced 2024. Both examinations are considered the toughest undergraduate entrance test in the country. Moreover, candidates can check the JEE Main exam date 2024 and JEE Advanced date online

Joint Entrance Examination is also conducted state-wise, where candidates belonging to their home state are provided with several benefits in cutoff during admissions.
Important - Check the Complete List of Full Forms