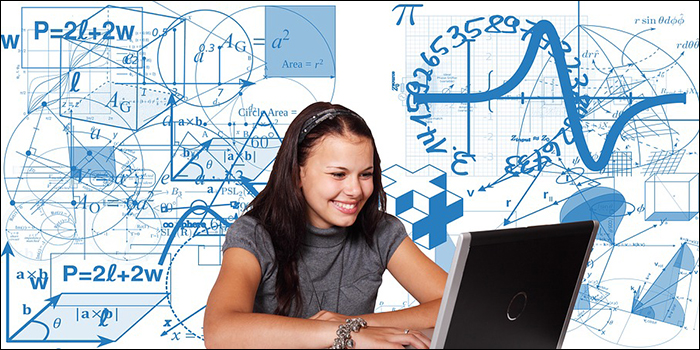 To enter the gateway of the prestigious IITs, it is imperative to appear in JEE Advanced 2018, which is the second exam of the esteem Joint Entrance Examinations. All those candidates who have scored valid marks in the first exam, i.e. JEE Main will be eligible to appear in JEE Advanced, provided they fulfil the rest of the prescribed eligibility criteria too. Candidates who will qualify in JEE Advanced will have to participate in counselling and seat allotment procedure organised by Joint Seat Allocation Authority (JoSAA), the body set up by MHRD for the purpose. JoSAA will conduct 6 to 7 rounds of counselling and seat allotment in which candidates will be allotted seats on the basis of their scores, choice filling and availability of seats.
JEE Advanced Sample Paper
Download Free Sample Paper for JEE Advanced
Download Now
JEE Advanced 2018 is being organised by IIT Kanpur this year and is eyed by all because of the drastic change of it being conducted in online mode, which is unlikely, following the past year trends. Not only for aspirants, parents and teachers, May 20, the day of the exam is a much awaited event for authorities as well, as the success and failure rate will decide the future course of action.
The Organising Chairman of the Joint Admission Board (JAB), the body that frames the policies and norms for seat allocation to IITs, Prof Shalab says, "The examination is going to be conducted in computer based test (CBT) mode. The service provider is responsible for providing the servers which are thoroughly vetted and audited by experienced personnel from the IIT system and also by the operations team of the service provider."
Other New incorporations in JEE Advanced 2018
The national level engineering entrance exam at undergraduate level has also revised the number of seats by increasing them to 4000. This implies that 2, 31,024 JEE Main qualified candidates will be able to appear in the exam, unlike previous year, when only 2,20,000 JEE Main qualified candidates were allowed to appear. To increase the oppo-rtunities for PwD candidates, the horizontal reservation for them have been increased to 5% from 3%. The measure to curb the prevalent gender disparity has also been taken by making 14% mandatory seats for girls across IITs, which was earlier only 8%. In fact, supernumerary seats will be created for female candidates in case of shortage of regular seats. The application fee for JEE Advanced 2018 exam has also been revised for all category candidates which is exclusive of GST. Candidates, this year had to choose five exam centres instead of three, like it was the case last year. IIT Kanpur has released 6 mock tests. Emphasising on the importance of mock tests, Santosh Kumar B, Director, Brilliant Study Point says, "Definitely it is very useful for IIT aspirants. It will make more familiarity to the students with the actual online exam. Moreover students get confidence by attempting the mock test by IIT Kanpur since it is from an authorised institution."
Why online?
The announcement of JEE Advanced 2018 being conducted in online mode was made with it's website going live in September. As per the authorities, the decision has been taken to improve transparency in the exam conduction and checking process and also to reduce the chances of having any wrong questions or options in the paper unlike last year.
In case of glitches
Since, it's a national level exam and is being conducted in Computer Based Mode for the very first time, there are chances of technical errors and glitches. To avoid this and not hamper the performance of candidates appearing in the exam, Prof Shalab of JAB says that in case, due to any technical glitches, the system of any candidate malfunctions anytime during the test, he/ she will be immediately allotted another computer system and the time lost due to this will be adjusted in the server so as to give the candidate the full allotted time of 3 hours (180 minutes) to answer the questions in each paper. Extra buffer computers have been arranged at every examination centre to meet any such eventualities.
Last year exam analysis
The JEE Advanced exam last year was relatively easy in comparison to past two years as observed by most of the aspirants.
The paper consisted of the following three sections:
In section 1 had seven questions having four options each. 4 marks were awarded to candidates if all the correct options were selected while 2 marks were deducted if incorrect options were chosen. Partial mark of 1 was given to each correct option in case the incorrect option was not selected.

In section 2, five questions were asked. The answer to the questions had to be a single digit integer ranging from 0 to 9, both inclusive. Full 3 marks were awarded for the correct answers and there was no negative marking.

Six questions of the matching type were asked in section 3. Three questions based on the two tables, each having 3 columns and 4 rows were there in the section. Each question had four options out of which only one was correct. 3 marks were given for the correct answers whereas 1 mark was deducted for the incorrect responses.
Exam Expectations This year!
Since the exam is big, the expectations are bigger from everyone associated with it, be it students appearing, teachers preparing them and authorities organising it. The experts from various coaching centres analyse the expected paper of JEE Advanced the following ways:
The Director of Brilliant Study Centre, Santhosh Kumar B, says, "Since the exam platform is shifting from offline to online, we can believe that they will not introduce complicated patterns. Some times difficulty level may be lowered. To create the impression that the well planned and advanced online mode test is the most suited at present, there is every chance of compromising the standard level of questions so as to prove that the system is excellent."

On expected paper of JEE Advanced 2018, Ramesh Batlish, FIITJEE, Director, says that theremay not be too much change in the format as compared to the last year. Syllabus will remain the same. There may be some surprise elements as mentioned above like the Integer type questions with more than one digit answer or with decimal digits. Students are advised to take several rounds of Mock Tests for gaining confidence and should be familiar with the pattern of CBT.

Career Point Director, Academics, Mr. Shailendra Maheshwari, however, says that there is no presumption on JEE Advanced paper. In fact this test is of application of the concepts holistically. It covers the entire syllabus with all sorts of questions. We can say that the weightage of MCQ – Multiple Correct Questions and Integer answer type will be more.
Advantages of exam being conducted in online mode
Most of the engineering entrance exams are conducted in online or Computer Based Test mode. Moreover, these future engineers will be dealing with technology in their upcoming years so it is imperative that they start now.
"Computer based test ensure error free evaluation process, a speedy and efficient declaration of the result", says, Santhosh Kumar B, Director of Brilliant Study Centre.
Mr. Shailendra Maheshwari, Career Point Director, Academics says, "It is a good initiative as we are living in the era of information technology now, so going digital is a good move. Students are well versed with the technology nowadays so as such there is no problem. They just need to improve their examination temperament. Everything is same, the difference is instead of filling OMR now students will have to mark the answer on screen. It is easy and time saving rather."
Mr Maheshwari lists down the following major advantages of exam being conducted in online mode:
Students can see the attempted and un-attempted questions on the screen. The summary of exam paper is on screen only.

They can mark answers for review later as well

They can toggle between the language – Hindi to English and English to Hindi

They can use calculator on screen.

The approach is more focused as only one question at a time is visible on screen.
Commenting on the same, Vishwajeet Agrawal who is currently pursuing Mathematics and Computing at IIT Delhi and is also JEE Main 2017 Topper with an AIR 5 believes, "It is feasible to conduct the exam in online mode as all the instructions will be provided in the test centre. The functionality will be very limited and trivial. The test will comprise of MCQs in which you will have to mark one or more options. So overall that would be pretty straightforward, and I don't think there should be any difficulty to anyone."
Disadvantages of JEE Advanced being conducted in online mode
There are chances that many students who come from rural backgrounds preparing for the exam may face difficulty due to lack of resources. The various experts of JEE shares their view points on the cons of the online exam.
Mr. Batlish from FIITJEE shares the certain problems which can mushroom in front of candidates who are not well versed with computer knowledge.
There are chances that candidates may not handle the proper use of cursor to scroll through all the questions. They may mistake clicking on "Submit" button instead of "Next".
There is a possibility that they may develop computer fatigue due to 6 hrs of exam on the computer screen.
Such candidates appearing in the exam will have an additional fear of technical glitches adding on to their exam pressure.
For candidates who have practised for the offline mode may not feel comfortable altogether out of self – interest.
The Director of Brilliant Study Centre, Santhosh Kumar B says that after the completion of the 10+2, most of the IIT aspirants have sound knowledge of computer operations. But still there may be some competent students in our country who may not have enough practice in handling the computer. So, the online exam may segregate students with proper computer practice and without practice.
Mr. Shailendra Maheshwari, Director, Academics, Career Point says, "This is not at all a problem except the students from deprived far flung rural areas where there is scarcity of resources. One can take online test series to practice in actual exam like condition."
According to Vishwajeet Agrawal, a first year Mathematics and Computing at IIT Delhi, if JEE Advanced would have been conducted in online mode last year, when he appeared for the exam, he says that my preparation would have been same except that I would have practiced giving papers in online mode. The major difference would only be in the marking of options. Since now the change of options will be allowed, I can mark the options as soon as I solve and not at last.
Changing Teaching Methodology
To teach JEE Advanced aspirants, coaching institutes had to revamp their teaching methods as change incorporated should be accepted.
Santosh Kumar says that learning the topics for JEE advanced examination and appearing for the exam are entirely different processes. Online computer based examination is mainly focussing for placing  the  response of the questions in the provided URL instead of OMR, so the online practice needs only for the final step of coaching. In coaching we focus initially to make sound knowledge of the topics of each subject and then providing different level questions to build up more potential on subject. After completion of the entire topics in each subject, all revision tests are done through online mode.
Shailendra Maheshwari from Career Point says that we conduct tests in both the modes. Teaching methodology is same and time tested. The fact is we have provided labs for online practice tests in actual exam like condition. It is actual simulation of the respective exam so as to enhance the exam taking skills of the students.
Ramesh Batlish claims that FIITJEE is the first institute in the country to have started the CBT (Computer Based Test) for all aspirants in most of the internal Tests including AITS (All India Test Series). We are innovating to make Online Testing an integral part of our Training.
The last month of JEE Advanced preparation is going on and this month is crucial since the days are counted, nights are sleepless and the Big Day is approaching with each passing day. Amidst all the chaos, pressure, excitement and anxiety, it is important for candidates to follow some preparation tips so that instead of getting worked up and ill, they handle the exam pressure like a PRO!
Below are some of the last month preparation tips that may help the future IITians to schedule their preparation in a better, organised and relaxing way.
Director, Academics, Career Point, Mr. Shailendra Maheshwari says that In last few days it is not advisable to refer new study material. Whatever you have solved in past months go through that properly again and through the notes given by teachers. Solve mock papers to get acclimatized with Examination Environment. Read NCERT books for Organic and Inorganic Chemistry.
Ramesh Batlish from FIITJEE says that with time running out, the most important task is managing the time you have in the most efficient way possible. Revise all concepts from notes with flags on question requiring tricks and analytical reasoning. Devote equal time to the three subjects. Since JEE Advanced is going to be Online, students should be well acquainted with computers. Don't overstress yourself. Five to six hours of sleep every night is a must, especially three-four days before IIT-JEE to keep you physically and mentally fit. While short naps may help to regain freshness, avoid over-sleeping during the day.
It is vital for JEE Advanced aspirants to know what to do and what not to do on their big day.
Ramesh Batlish says, "Prioritise order of answering Subject-wise, question-wise. Further increase your rank by avoiding negative marks. You must attempt all those questions which do not carry negative marks. Remember to carry your Admit Card and follow the instructions on Admit Card. Be mentally ready for various uncertainties."
"It is advised to start with the Chemistry first then Physics and then Maths. Otherwise chose the subject you are most comfortable with. Start with SCQ- Single Correct Questions, then Column Match, Passages, Integer Answer Type and then MCQ. Don't waste too much of time on any single question. Don't take panic in any case, have faith in yourself." says  Shailendra Maheshwari
Vishwajeet advises JEE Advanced 2018 candidates by saying," While appearing in exam, a few things that they should keep in mind is, one, they should not do any experiment with the browser or portal. If they do not understand any functionality, ask it to the inviligilators before the start of the timer, i.e. during the time they fill their details."
"The biometric registration and verification of every candidate, whereby finger prints and digital photo will be captured and verified, will be done on the day of examination at every centre." says, Prof Shalab. He also states things to carry at the exam centre and things not to carry at the hall.
Things to carry
Pens

pencils

Downloaded Admit card and

An original photo identity card
Things not to carry
Any electronic devices (e.g.mobile phones, smart phones, calculators, iPAD, tabs, digital watches etc.),

Abacus

Slide rule

Log books

Study material of any type

Geometry box

Written or white (blank) paper/piece of paper

Wallets

Candidates are advised not to wear items containing metals such as rings, bracelet, earrings, pendants or cloths with big buttons
We wish good luck to all JEE Advanced 2018 candidates and hope for them to shine on their result day!
Questions related to JEE Advanced
Related E-books and Sample Papers