IPU CET 2013 Reservation Criteria
The IPU CET 2013 Reservation Criteria specifies the percentage of seats reserved to the local candidates, reserved categories like the SC/ST as per Govt. guidelines. Students can check the criteria and know what their chances of admissions might be as per the IPU CET 2013 Reservation Criteria.
IPU CET 2013 Reservation Criteria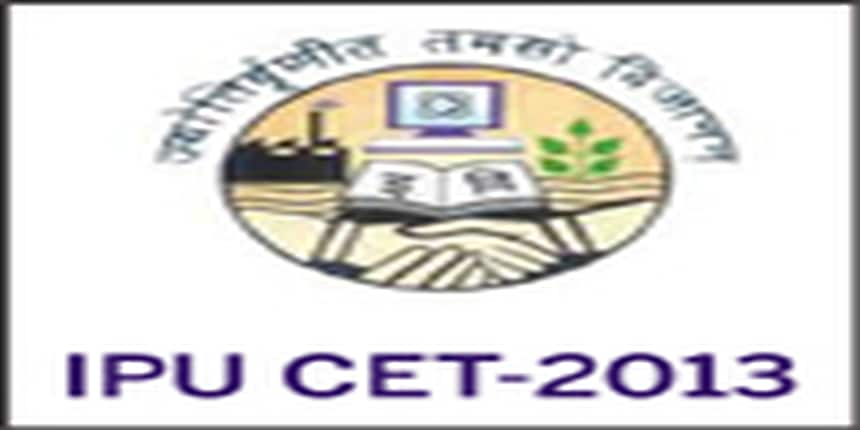 For University Schools, IGIT and Government Institutions of Delhi

For students of Delhi Region: 85%  of sanctioned intake
Reservation criteria as per guidelines:

SC -15%
ST -7.5%
Def - 5% defence personnel
PH- 3%
OBC- 27 %
For students from Outside Delhi Regions: 15% of sanctioned Intake
Reservation criteria as per guidelines:

SC -15%
ST -7.5%
Def - 5% defence personnel
PH- 3%


For Institutions outside Delhi in NCR
SC -15%
ST -7.5%
Def - 5% defence personnel
PH- 3%

Self Financing Institutes/Colleges in NCT of Delhi
SC -17%
ST -1%
Def - 5% Def - 5% ST -1% defence personnel
PH- 3%

Guidelines for Reservations:
1. The caste/category certificate is mandatory for the candidates seeking admission under reserved categories /classes to be produced at the time of counselling. The certificate has to be in the candidate's name
2. The reservation certificate should be issued from the respective state/region in which the reservation is claimed e.g. in case any candidate claims for the seat reserved for DSC/DST/DOBC category then He/She to bring SC/ST/OBC certifi cate issued by Govt. of NCT of Delhi and also should have passed his/ her qualifying exam from Delhi School/College.
3. Management Quota: 10% of the total seats (as per CET Code) as per policy of Govt. of NCT of Delhi
I. Approved Competent Authorities for the issuance of Scheduled Caste and Scheduled Tribe certificates are:
i) District Magistrate, Additional District Magistrate, Deputy Commissioner, Collector, Additional Deputy Commissioner, Deputy Collector, 1st Class Stipendiary Magistrate, City Magistrate (not below the rank of 1st class Stipendiary Magistrate), Sub- Divisional Magistrate, Taluk Magistrate, Executive Magistrate and Extra Assistant Commissioner;
ii) Chief Presidency Magistrate, Additional Chief Presidency Magistrate and Presidency Magistrate
iii) Revenue Officer not below the rank of Tehsildar;
iv) Administrator, Secretary to the Administrator or the Development Officer (Lakshdweep & Minicoy Islands).

II. Defence Category:  Candidates must have qualified for CET. The reservation will be in the following order of priority:-
(i) Widows/Wards of Defence personnel killed in action;
(ii) Wards of serving personnel and ex-servicemen disabled in action;
(iii) Widows/wards of Defence personnel who died with death attributable to military service;
(iv) Wards of Defence Personnel physically disabled in peace-time with physical disability with not less than 40% attributable to military service as per guidelines
(v) Wards of ex-servicemen and serving personnel who are in receipt of Gallantry Award;
(vi) Wards of serving and ex-servicemen in order of merit

III. Physically Handicapped
Candiadtes must produce a certificate from the Vocational Rehabilitation Centre for Physically Handicapped 9,10,11 Karkardooma, Vikas Marg, Delhi-110092 at the time of counselling/admission, which will certify that the applicant is fit for undergoing the said course
(Appendix-11). No certificate other than this shall be allowed for availing seat under 'PH' Category.
IV. Other Backward Category
27% seats are reserved for Delhi OBC Category belonging to the list of OBC castes in Delhi.

Note: The reservation will be available only in the University Schools of Studies, University maintained Institute and other Government Institutions. Students will be admitted in this category on the submission of a certificate to this effect from the Competent Authority of the Government of NCT of Delhi

About IPU CET 2013: IPU CET is the entrance exam conducted by the Guru Gobind Singh Indraprastha University to provide admission to the eligible candidates for various courses in engineering in the university.
Questions related to IPU CET
Showing 3300 out of 3300 Questions