Interview with Milan Kumar, General Manager-HR, NTPC
Milan Kumar, General Manager–Human Resources at National Thermal Power Corporation (NTPC) Barh, speaks to Careers360 on key skills required to succeed in PSU interviews. In the interview, Milan Kumar also speaks about how a candidate should face a HR round. Read the complete interview below to know more.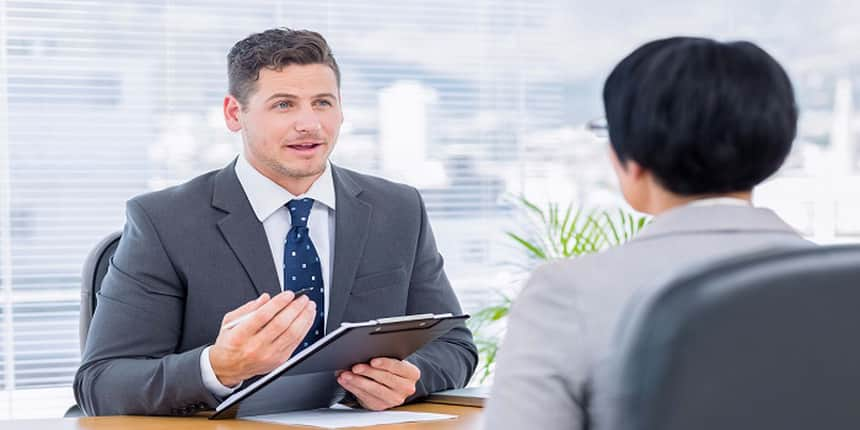 Interview-
Careers360: What does a recruiter look for in a candidate?
Milan: Foremost, the question is, can the candidate do the job? A well-prepared candidate needs to go line-by-line through a job description and has specific examples to demonstrate each requirement and job responsibility. The best candidates do not assume that the job description is accurate or exhaustive. The job posting could be out-dated or merely a template that the hiring department didn't fully customize.
Secondly, can the candidate do the job in the company/location advertised? One might be able to functionally do the job and even do the job better than most, but he/she is expected to be successful with the environment, culture, team and expectations that the particular employer offers.
Third, can the candidate join within time? The timing needs to be such that the position overall should align with where the candidate is needed.
Careers360: What special traits are needed to get shortlisted?
Milan: An ideal candidate will make sure to confirm during the interviews the exact requirements for the job and expectations from management so that he/she can highlight exactly what the decision-makers are seeking.
The candidates need to research culture in advance and select examples to highlight the skills. Further, they should also make sure to include examples that match the culture and environment of the particular employer.
In addition, to prove that they can do the job and fit within the company, they need to demonstrate that it is the right job they want.
Careers360: How should a candidate face an HR round?
Milan: There are a few dos and don'ts for facing the HR round. The important dos are: research the industry, the company and the players. You certainly want to sound like you have done your homework, and that you are well informed about them when asked the inevitable question, 'How much do you know about our company?'
Just be careful during the interview not to let the conversation drift too far away from professional topics and into either offering up too much personal information or discussing potentially controversial subjects.
Study the job description and prepare stories. Telling stories is a very powerful interview technique. Be ready to tell your stories and demonstrate with details how you fit each and every requirement listed. Try to work those stories into your conversation in a natural way during your interview.
Careers360: What techniques should a candidate adopt to ace the interview?
Milan: Mirror vocal cadence and body language of the interviewer. A trick often used by sales people is to listen to the speed and tone of the interviewer's voice and try to match it with your own. I don't mean imitate the person's voice or accent but simply talk slower or faster to match the way the other person sounds, and mirror his general tone and level. Mirroring the general body language of your interviewer, which way they're leaning, crossing their legs, tilting their head and other broad gestures has the same effect. Doing this subconsciously makes the other person feel more comfortable with you and helps you form a connection with them.
Use the 'Nuggets' technique to establish rapport. Nuggets are all those things that you can pick out about a person that you can make a positive comment about, compliment a person on, and use to connect on a personal level.
Careers360: What are the other critical aspects needed during the interview?
Milan: Project a positive attitude as it is a critical key. Keep your answers focused on your professional profile as it relates to the job and the company. Be prepared to give an expanded version of your 'Elevator Pitch' in which you give an overview of your most recent and most relevant career experiences, and your professional goals. Try if possible to refer to elements in their job description, and how your skills and experiences match it. It is alright to ask when you are done: Be a good listener. Any good interview is a two-way exchange of information. Let the interviewer talk and lead the discussion without interrupting. Listen carefully, and then give thoughtful answers. Do not bring up salary or benefits, but be prepared to answer the dreaded salary question directly if asked.
Careers360: One often hears the question, why do you want to join this company? How should one tackle this?
Milan: Prepare a list of questions you may ask. If you are interested in this job, make sure to say so! Beginning with 'I just want to let you know that I am interested in this opportunity, and hope we can move forward. Do not leave without determining what the expectations are for the next steps, and how. Also, ask when you should follow up. Ask them how their hiring process works.
Careers360: Should one follow up after the interview?
Milan: Make sure you get a business card with the email address and phone number of your interviewer and send him a thank-you email that same day. If you met with more than one person, get everyone's cards and do the same with them. Then immediately make a note on your calendar of when your pro-active follow-up call will be if you do not hear back from them first. If you really want this job, do not just sit back and wait for them to make the next move. You have to go after it!
Careers360: What are the don'ts during an interview?
Milan: Don't use unfocused behavior e.g. lack of eye contact, looking disinterested, yawning, distracting body language as this can be discouraging for the interviewer. One should not sound like a stereotype or use jargon and acronyms.
Careers360: Should one be a multi-tasker?
Milan: Businesses are always happy to drive down costs, and the best way to do this is by hiring fewer individuals who can multitask. It is often the case that one efficient employee can do the work of two typical employees. Employees are paid for the hours they work, and employers want to get the most out of what they pay.
An employee who can complete multiple tasks is the solution. The employee needs to show willingness to take on many responsibilities. And by picking up more without getting spread too thin, he/she becomes a valuable asset.
Careers360: What is your advice to those who couldn't make it?
Milan: Every relationship between interviewer and interviewee is different. But, if you feel you had a good repertoire with your interviewer, ask him or her where you went wrong. You may ask via email. Be clear you aren't debating the decision and just want insights. Moreover, thank the interviewer for the opportunity. Not every recruiter will answer, but if he does, he could equip you with the knowledge to help you nail your next job interview.
Stay tuned to engineering.careers360.com for more articles and interviews