Industry-Academic Collaboration
India has been looking for a framework in which industry and academia could come together in a win-win situation. In this article, Careers360 brings you the research park in Chennai facilitating the partnership between industry and academia. Read the complete story below.

A common ecosystem and researchers from industry, international-level faculty, bright students, best-in-class infrastructure and a conducive atmosphere for research and innovation; all under one roof. Welcome to IIT Madras Research Park (IITMRP), Chennai. Promoted by IITM and its alumni, the research park is one of the best ecosystems in the country for industry-academic collaborative research.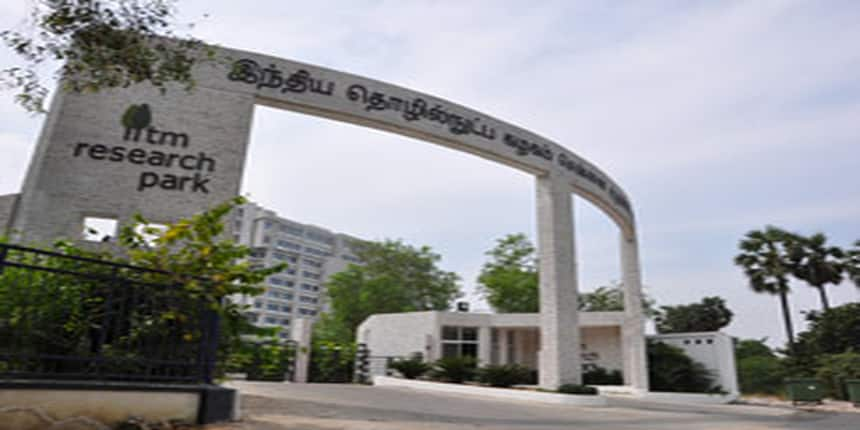 The Research Park
Over 70 companies are operating out of 1.2 million square feet built-up area of the Research Park and is expected to house 150 companies in the next five years. At least 2000 employees are working on the campus, including over 200 scientists working for various MNCs and an equal number of interns from the IITM working on various projects. Set up in 2010, Phase 1 of the Park is spread over 400,000 sq. ft. of built-up space. Comprising four blocks, the Phase II of the Park will see the built-up space doubling to about 800,000 sq. ft. Each of the blocks have been constructed with the specific requirements of certain industries in mind.
In the words of Prof. Ashok Jhunjhunwala, Faculty-in-Charge of IIT Madras Research Park and Incubation Cell, "It is a win-win situation for companies and students as the companies no longer need to wait for a summer project or a vacation to hire interns and students can also engage with the companies throughout the year on various projects."
The IITMRP is a good example of academia-industry interface."We ask industries to come to us and work without barriers with our faculties and students. It reduces the physical difference that is there and it is very critical. There is a need for some kind of participation between the industry and academia. We continuously look for industry partners who could invest into our ideas and products," says Prof. Krishnan Balasubramanian, Dean IC & SR.
Beginning of the journey
IITMRP was envisioned by Prof. Jhunjhunwala, Faculty-in-Charge, in the year 1999. The first Phase of the Research Park became operational in 2010. The objective of the Research Park was to bring together industry with its understanding of the market, faculty who are experts of the domain and students with high level of creativity and make research relevant to what is required on the ground. According to Rajendra Mootha, COO, IITM Research Park, "The Research Park has grown substantially since the start of operations in the year 2010. It has since facilitated strong R&D collaboration between the industry and IIT Madras. Our work emanates from the understanding that innovation thrives only when industries interact with faculty and students in a formal or informal platform."
Its unique approach has benefited over 70 R&D companies, including organizations such as DRDO, BHEL, TCS, SGRI, to name a few. To add to this, Research Park is home to one of the finest incubation ecosystems in the country which has over 110 technology-driven start-ups to its credit. Spearheaded by IITM Incubation Cell, the incubation ecosystem includes sector-specific Incubators: Rural Technology and Business Incubator, Bio-Incubator and MedTech Incubator. Research centres at the Park include Telecom Centre of Excellence (TCOE), the Centre of Excellence in Wireless Technology (CEWIT), Healthcare Technology Innovation Centre (HTIC) and Centre for Technology and Policy (CTAP).
Its uniqueness
IITMRP is the first university-based research park in the country and the government plans to establish seven more, based on this model. It has been modelled on the lines of successful research parks at Stanford and MIT and has a larger agenda that focuses not just on incubation efforts but also on propelling successful innovation in established companies, focused on research and development.
Advantageous for students
Students from any department, any semester at IIT Madras can come and work with the companies as interns. It also attracts talent from Tier-2, Tier-3 engineering institutions. Besides, it is also a landing platform for employment opportunities. "We enable companies with a focus on research and development to set up their research centres within our premises, and leverage the opportunities and expertise available at IIT Madras," said Mootha.
Students get an opportunity to work on real problems in the industry, and are sent to manufacturing plants where they interact with engineers and try to come up with innovative solutions. IITMRP allows them to stay in their rooms, eat in the hostel mess and the workplace is just a short cycle ride, offering an environment unparalleled in India.
Another unique feature of this park is that a sizeable number of faculties have turned into entrepreneurs. As many as 16 start-ups have been founded or co-founded by IIT-M faculty members. "The atmosphere for start-ups in India is not very conducive. We have to understand that the start-ups are not like traditional businesses in India and they need more support," emphasizes Prof. Balasubramanian. 
Benefits for industry
Companies that want to set up their R&D centres in IITMRP must submit a proposal detailing clearly defined research goals and how they plan to accomplish it through interactions with IIT Madras. IITM has introduced a CREDIT (Collaboration in Research and Engagement with Departments in IIT Madras) system to measure the extent of collaboration between a company and the institute. For every 1000 sq. ft. of space, clients will have to earn 100-150 research credits. These credits will have direct impact on the rentals they will pay. For example, if they hire student interns, they will earn 50 Research Credits. "For the Research Park we would like everybody to plug-in. We don't want only IT or Communications-related companies to come. In the expansion, huge amount of space has been taken by Saint Gobain, its second largest R&D centre out of US," said Sriram P, Dean Administration, IIT Madras. 
Enabling incubation and research
The IITM Research Park has helped faculty, alumni and students in a big way and a successful example is Ather Energy Pvt. Ltd., an automobile design and manufacturing company founded in 2013 by two IIT Madras graduates, Tarun Mehta and Swapnil Jain. Presently, it is a 150-member team, developing an electric two-wheeler, which will be completely designed and made in India. They are presently in their stage of product testing and vendor finalization for their first product. It has also received fresh round of funding of Rs. 180 crores from Hero MotoCorp. Several other incubates have got similar support from industry and have made a mark for themselves, designing and delivering successful products in the market.  
A model for other institutions
The IIT Madras Research Park offers a place where industries can guide, mentor, recruit, sponsor and teach some of the brightest minds in the country. Students here not only work on various research and  development projects and gain industry experience in the process but many of them also get placed into the companies they work with. Faculty members are also working for Consultancy and Research projects while companies also have the option to nominate their qualified staff to work as adjunct faculty at IIT Madras.
IIT Madras has set the tone and other institution of higher learning can emulate this model, giving a fillip to industry-academia collaboration in the country.
Stay tuned to engineering.careers360.com for more articles and interviews