IIT-K director: Engineers must sweat out!
Prof Indranil Manna, Director, IIT Kanpur
Lack of the right kind of attitude towards understanding Engineering has become a major concern today, says Prof (Dr) Indranil Manna, Director, IIT Kanpur. In a tete-e-tete with Shipra Abraham, the recipient of INSA Medal for Young Scientists shares that only someone truly motivated should go for technical education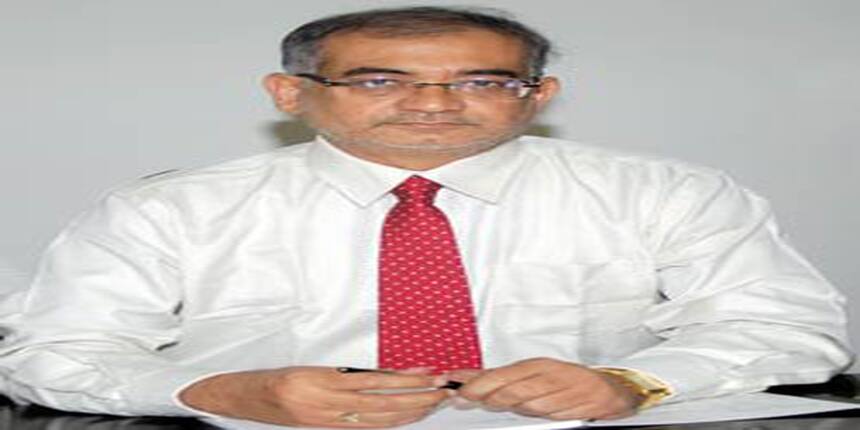 Q: India is not producing quality engineers required by the industry. Why?
A: It's an attitudinal problem. Cracking an exam becomes a family project. Huge amount of money is spent on education which is not about understanding the subject. People get interested even before they're able to appreciate engineering and get into IITs or the like for a large package. Companies have reasons to complain and in turn, country as a whole suffers. The overall input into the engineering stream is below par and that's a very big concern. set up a target that by this year we'll produce so many million of engineers or we should have so many technical and engineering institutions. We certainly should have a target but that doesn't mean that overnight we open up something and expect the quality output from that set up. So that has to be very deeply looked into.  
Q: Today most of the engineers take up desk jobs.  Is it a good sign?
A: Our society has tend to create a notion that whoever is an engineer is only going to work on the workstation. There is nobody willing to go to the shop floor, sweat it out and learn hardcore engineering.   This has adversely affected manufacturing sector.  We haven't created a big support section for manufacturing services. Unless we convert our technical manpower base and orient them towards manufacturing, we can't compete with the countries like China or Taiwan. Technical education has to play a bigger role here.
Lack of employment opportunities for faculty's spouse is an important reason for faculty shortage in smaller cities
Q: At corporate level, how can we improve situation?
A: There was a section called Apprentice Training which I believe no longer is quite well tendered. In an industry everybody can't be a general manager and at the same time you also need leaders. But you need leaders at various stages. First you hire people at the bottom of the ladder of different strata like engineer strata, technical officers, workmen and even contract labour. So at all these levels you should hire people with a strategy that you hire today at a reasonable number so that after ten years they reach a particular level and there by then absorb the entire intricacies of the particular trade. So we need managers, deputy managers, senior managers, general managers or managing directors at different times.
Q: Government decided to increase retirement age and re-employment of professors. Is it a feasible idea to control faculty shortage?
A: I feel it's a short-term measure. It should not be a long term one because India has one big advantage of having the largest manpower in the age group of 20-30 years. I think we are unable to tap that resource efficiently. We actually should retain those who are qualified, competent and in a position physically and mentally to contribute to the system. We can also make a system like the US universities have where there is no retirement age. We should actually look into the younger section, groom them over a period of time and create relevant schemes. Kakodkar committee recommendations for IITs says that students should be taken either from IITs, NITs or other national institutions and given direct entry into masters programme. Eventually they should do PhD and then take up teaching as a profession. That's a very appropriate model.    

At Kanpur, we have shortage of manpower but things are not that bad that teaching is disturbed. There are 350 faculty members and 200 more can be hired. We have a well planned strategy. We are going to hire 100 more faculty in next 2 years time in different phases in a continuous process. We don't compromise with quality.   
Q: What are the challenges you face as a director of a promising institute?
A: Kanpur has geographical disadvantage. Encroachment around the institute needs to be checked. Infrastructure development is a problem. We need more hostels, labs, better security, bigger and better classrooms, faculty housing, and a convention centre. We are already working on a master plan and discussions are on with the government. Review of the system is necessary. Kakodkar committee has recommended internal followed by external reviewing. We are trying to introduce that. Poor attendance of students is an issue. Also students feel a lot of pressure that also needs to be addressed.   
Q: Tell us about unique academic activity held at IIT-K.  
A: Senior or junior faculty members who act as tutors actually sit in the main theory class and participate so that during tutoring it becomes easier to connect with overall direction of the course. We have a strong student feedback system where the student body is allowed to give their feedback about a particular teacher or course. We take that feedback very seriously and inform the teachers about it. If good we congratulate them and if below a certain level, they meet the director and explain as to why student rated their teaching not so high and what needs to be done in future. So we are that way fairly vigilant but I personally believe that there is also a need to take a re-look at this overall system and fine tune it so that it becomes more effective.