IIIT Tiruchirappalli Fee Structure
IIIT Tiruchirappalli Fee Structure - Candidates who have been allotted seats need to submit the amount as defined in the fee structure of IIIT Tiruchirappalli to confirm their admission. IIIT Tiruchirappalli fee structure is released by the institute authorities. Candidates can pay the admission fee of IIIT Tiruchirappalli in offline mode through demand draft. IIIT Tiruchirappalli's fee structure has been listed out semester wise. The admission fee structure includes various components like tuition fee, library charges, sports fee and others. Read the full article to know the detailed IIIT Tiruchirappalli fee structure along with the payment details.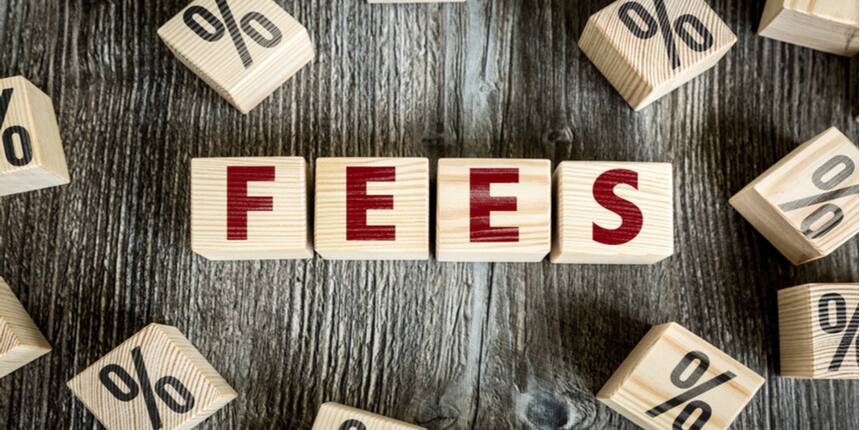 How to pay Admission Fee
Candidates can deposit the fee amount of IIIT Tiruchirappalli through offline mode only by demand draft. Candidates need to submit two demand drafts one for institution fee and another for the hostel fee. All details regarding the Demand Draft are given below.
Demand draft in favour of: "Director, IIIT Srirangam"
Payable at: Tiruchirapalli
IIIT Tiruchirappalli Fee Structure for B.Tech course
Fee Head

Fee Amount (Rs.)

ONE TIME FEES

Admission Fee

2,500

Grade card/ Thesis Fee

500

Provisional Certificate

250

Student welfare fund

1,000

Modernization Fee

2,500

Alumni Life Membership

1,000

Publication Fee

500

Institute Development and Library Deposit

5,000

Total(A)

13,250

SEMESTER FEES

Tuition Fees

80,000

Registration Fee

1,000

Gymkhana

1,000

Medical Fee

2,500

candidates amenities and internet facilities

5,000

Total(B)

89,500

Total(A+B)

1,02,750
IIIT Tiruchirappalli Fee Structure for Mess
HOSTEL FEE AND MESS ADVANCE

Hostel admission fee

1,000

Caution fee deposit

4,000

Hostel establishment charges

6,000

License fee, electricity and water charges

10,000

Mess advance

16,500

PROTHYMOS, ATRANG and IIITT Festivals

1,500

Advance for Extras(Optional)

2,000

Total(without optional)

39,000

Total(with optional)

41,000
Questions related to IIIT Trichy
Showing 36 out of 36 Questions