IIIT Hyderabad Entrance Exam 2013
Commonly called as: IIIT Hyderabad


Exam type: University type   


Exam category: UG


Conducting Institute: International Institute of Information Technology, Hyderabad


About IIIT Hyderabad 2013: The International Institute of Information Technology, Hyderabad (IIIT-H) is an autonomous university founded in 1998. It was set up as a not-for-profit public private partnership (N-PPP) and is the first IIIT to be set up (under this model) in India. In sum, the Institute offers students a unique environment that promotes culture, sports, societal contributions, art, self-governance and human values.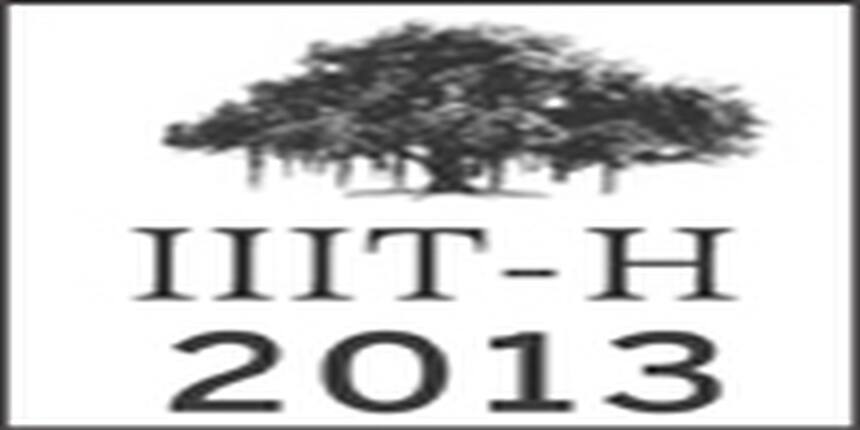 IIIT Hyderabad 2013 Eligibility Criteria: Students must take JEE Main 2013 exam.


IIIT Hyderabad 2013 Selection Procedure: Students should take JEE Main-2013, and must separately apply for IIIT counseling. The students will be admitted on the basis of the rank in the JEE Main 2013 examination.


IIIT Hyderabad 2013 Application process:   Apply through portal specific for this mode of admission ( Portal - click here ) and not through CCB counselling. Only the JEE ranks will be used for all regular admissions.


IIIT Hyderabad 2013 Application Fees: Rs 1400


Application fee can be paid via:  Demand Draft or Online Payment


IIIT Hyderabad 2013 Important Dates:

Start sale of prospectus: Information will be updated soon.

Last date for receipt of application: Tentatively in last week of March 2013
IIIT Hyderabad 2013 Result: Information will be updated soon.


Website: www.iiit.ac.in

IIIT Hyderabad 2013 Counselling Process:
To maintain high level of academic standards and smooth running of the academic session, IIIT completes all admissions before the start of the academic session.
IIIT Hyderabad does NOT participate in Multiple Rounds of allotment through JEE  Central Counseling Board.

All admissions are through IIIT, Hyderabad portals.
Contact Info:
UG Admissions 2012
IIIT Hyderabad, Gachibowli Hyderabad - 500 032
Phone: +91 (40) 6653 1250  +91 (40) 6653 1337
Fax     : +91 (40) 6653 1413
Email:  ugadmissions@iiit.ac.in
International Institute of Information Technology Hyderabad B.Tech Admission (IIIT Hyderabad B.Tech Admission)