How to utilize the internet for JEE Main 2020 preparation during Self Isolation?
Coronavirus (COVID-19) outbreak across the globe has brought the world including India at a time where major events are being cancelled, public gathering is being avoided, people are asked to stay back at home in self isolation. Recently, the Prime Minister of India made an announcement where people are advised not to step out of their homes in order to avoid the spread of Coronavirus.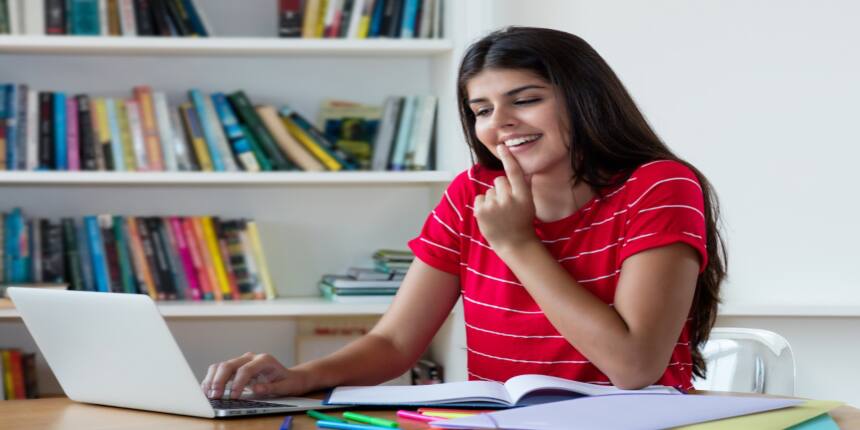 The National Testing Agency also announced the postponement of the JEE Main 2020 April session whose new dates are yet to be released. Amidst all this, students are confused if they can take a break from preparation till the revised schedule is announced for JEE Main. Such students are hereby advised to continue with their preparation while staying at home and make the most of this bonus period afforded by COVID 19. Here we will be discussing the benefits of the internet in a student's life and how to utilize the internet for JEE Main preparation during self isolation.
Understand the JEE Main exam pattern
First of all while preparing for the exam, candidates are always advised to know the JEE Main exam pattern 2020 for a better understanding of how the exam is going to be conducted, which section holds what number of questions and marks, etc. Knowing it all makes one strategize their preparation accordingly.
Surf through internet the important topics for JEE Main 2020
There are many experts out there who share knowledge for JEE Main students regarding what topics prove to be more important. They will sometimes also discuss how a particular topic can be attempted to score high.
Watch Youtube videos
There are times when a topic is dealt with in a youtube video through animation and is explained in such a way that might otherwise be difficult to understand. There are some subject experts as well who are there for helping students prepare for the examination. While staying at home during self isolation, this is the best and economic way of preparing well for the exam.
Check online coaching for JEE Main
There are students who find it difficult to study without tuitions or coaching. For such students, there are many online coachings as well where one has to register and pay the requisite fee. This brings students with online lectures by experts, online content and all the study material required for JEE Main preparation.
Search previous year questions
For exams like JEE Main, there are times when the previous year questions repeat, or sometimes the context remains the same and only the figures are changed. At such times, practising previous year JEE Main question papers including mock tests and sample papers enhance student's confidence.
Know the JEE Main Toppers
Candidates aiming at the top notch are advised not to miss out on what JEE Main toppers have to say about their experience with the exam and their preparation strategy. Their words will only add direction to future aspirant's preparation strategy and also save them from making some mistakes that other students might end up doing inevitably.
Join Online Groups
Self study is beneficial as it brings the best out of a student only if diligently followed. With the help of the internet and social media, students can join various groups dedicated for JEE Main preparation. This will get them familiar with numerous topics, aspects, question banks, etc. One can also make a group with their friends if they don't wish to connect with the unknown in this regard.
In this way, the internet can play a vital role and there are chances that students may end up getting the best out of this complimentary period before appearing in JEE Main April session. So now, if you have understood how to utilize the internet for JEE Main preparation during self isolation, get kickstarted without a pause.
Questions related to JEE Main
Showing 97839 out of 97840 Questions