Candidates appearing for BITSAT exam along with JEE Mains 2022 are provided here the preparation tips to crack both the exams. The Joint Entrance Examination Mains (JEE Main) and Birla Institute of Technology and Science Aptitude Test (BITSAT) are two of the preferred choices of candidates willing to get admission in various B.Tech courses across the country.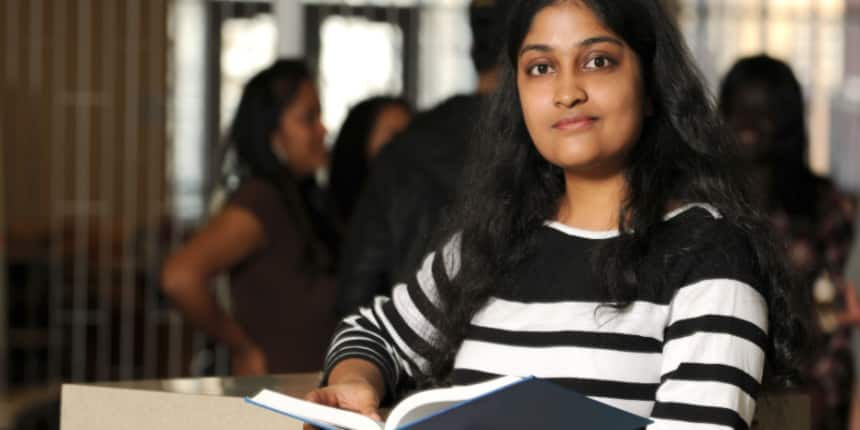 How to prepare for BITSAT 2022 with JEE Mains?
Through this article, candidates can check the in-depth details of BITSAT exam syllabus comparison with JEE Main syllabus, the similarities and differences between both the entrance test and common preparation tips to ace BITSAT and JEE Main with good scores.
JEE Main 2022 : Introduction
The JEE Main full form is Joint Entrance Exam Main (JEE Main). It is a national-level computer-based exam conducted by the National Testing Agency (NTA). NTA conducts JEE Main paper 1 for admission to B.E/B.Tech courses at NITs, IIITs, It is also an eligibility test for JEE Advanced, which is for IIT admission. Paper 2 is conducted for admission to B.Arch and B.Planning courses.
BITSAT 2022: Introduction
BITSAT full form is BITS Admission Test. Birla Institute of Technology and Sciences (BITS) conducts BITSAT exam yearly for the admissions into various courses. Candidates shortlisted through BITSAT exam are offered admissions to BITS campuses - BITS Pilani, BITS Goa, and BITS Hyderabad.
JEE Main and BITSAT Exam Pattern comparison
Particulars

JEE Mains Exam Pattern

BITSAT Exam Pattern

Type of questions

MCQ and NAT

MCQ

Sections

Physics

Chemistry

Mathematics

Physics

Chemistry

Mathematics/ Biology

English

Logical reasoning

Total questions

90 ( out of which 75 have to be attempted)

130 Questions

Total marks

300

390

Negative marking

1 mark for each incorrect answer

1 mark for each incorrect answer
Common Preparation Tips for JEE Main and BITSAT exam
Candidates preparing for BITSAT and JEE Main simultaneously can check the common preparation tips for both the exams. However, if a candidate is covering the JEE Main syllabus then BITSAT syllabus will be covered itself:
Firstly, start your preparation by going through the exam pattern and syllabus. Make sure you do not miss any important detail while creating your study plan. Check the similarities and differences between both the syllabus and fulfil the shortcoming.

Once aware of the paper pattern, the next step is to find the right study material for each subject of JEE Main and BITSAT. Also make sure not to skip any concept from the NCERT.

Now, analyse the subject-wise strength and weakness and divide time accordingly. Make a habit of studying each subject daily.

Solve the JEE Main previous year question papers and mock tests of BITSAT to achieve time management.

Create revision notes simultaneously that shall contain important formulas/theorems/important terms for revision during the exam days for both JEE Mains exam and BITSAT.

Keep yourself motivated during the preparation process. Make sure to stay fit both mentally and physically and avoid taking stress for the exam.
Is BITSAT Easier Than JEE Main?
As per the experts, the BITSAT exam is slightly easier than the JEE Mains exam. A good preparation of JEE Main exam is sufficient to crack BITSAT. The syllabus of BITSAT and JEE Mains is almost similar from Class 11 and 12.

However, the BITSAT exam does contain 2 additional subjects namely English and Logical Reasoning. Candidates have to prepare for these two subjects additionally along with JEE Mains preparation.