How to Attempt IIT JEE Main and Advanced Paper - Know success mantra from experts
The first session of the Joint Entrance Examination (Main) 2023 has been conducted successfully, however the JEE Main session 2 will be conducted in April session on April 06, 08, 10, 11, and 12. Only the top 2,50,000 JEE Main qualifiers will be eligible for Advanced exam. The strategies to crack JEE Main and JEE Advanced are different. While the JEE Main is more about Speed & Accuracy, the JEE Advanced is more about concept clarity along with the right Comprehensive, Reasoning and Analytical skills. Here in this article, candidates can check tips on how to score good marks in JEE Mains without studying attempt the IIT JEE paper and also the success mantras from FIITJEE expert, Ramesh Batlish.
Latest Updates for JEE Main
Stay up-to date with JEE Main News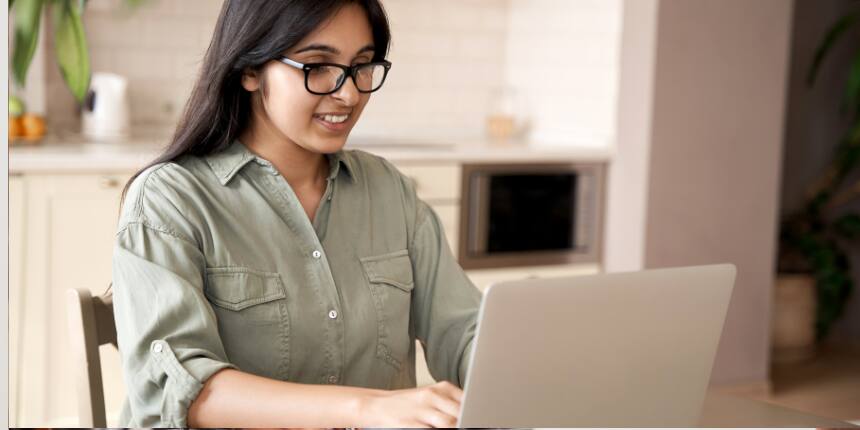 Strategy to attempt the IIT JEE Paper:
Sometimes the right strategy and time management play a vital role in deciding the rank for an aspirant. So, one must be quick enough to adapt to the level of the paper and act promptly. The following points may however be kept in mind when attempting the questions.
NTA JEE Main 2023: Strategy to attempt JEE Main Paper:
Attempt easy questions first.

Choose sections that have less risk and more gain.

Carefully scroll through the entire JEE Main question paper in the first 5 minutes.

Keep a check on time while attempting the JEE Main paper

Try taking the Test in two rounds so that you can come back to questions that did not strike you in the first round. Avoid negative marks.

Don't start with a question you don't know.

Don't get upset if any section is tough. You can score in other sections.

Don't guess if you have no idea about the concept involved in a question.

Don't be nervous if you find the paper tough, since it is the relative performance that counts. Hence, put your best analytical mind to work, it will take you ahead.
Also Check: JEE Main previous year exam analysis
Success Mantra for JEE Main (Paper-1): Tricks to get good marks in JEE Mains
Master all the important topics in each of Physics, Chemistry & Mathematics.

Practice similar levels of questions as asked in JEE Main 2023.

Perfect your timing of solving an objective type question. Pay attention to Time Management & Strategy apart from covering your syllabi.

Keep calm & confident while you take up the actual exam.
IIT JEE Advanced 2023: Strategy to attempt JEE Advanced :
As the JEE Advanced question paper involves different types of questions, so is the strategy for answering them
Single Choice Correct: The best way to attempt these questions is to run through the Question- Option – Question way. Scanning the question again after the options in mind helps strategizing the approach to solve the question. Sometimes the options themselves guide the correct strategy or even the correct answer.

Multiple Choice Correct: Each question has to be solved and mapped with all options. It may also happen that the options are the same values written in different forms. Statistically these are the questions with the least percentage of correct responses.

Comprehension Based: Even if you know the concept mentioned in Comprehension, you should still read it thoroughly, there are chances of redefining a concept or providing hypothetical assumptions. In that case your correct approach might lead to an incorrect answer.

Matrix Match Type (One to One Matching): If the question is of One to One matching, then your approach should be finding the odd one out(if any). This will help you quickly reach the correct mapping.

Matrix Match Type (One to Many Matching): This type of Matrix Match would be the most challenging and time taking. The suggested way would be to attempt this problem if you are confident on the concepts of all 4 rows, or else keep this question at bay for last.

Integer Answer Type: Generally, these questions are the subjective questions converted to objective, and hence would be time taking. The correct way would be to treat them as subjective and solve them only if you have a command on the topic or if you have attempted all other questions of the paper. These questions also have a low scoring statistical record.

Reason Assertion Type: These days these types of questions are not at all asked, but in case there are few questions of this category, be very careful if both the statements are correct. Because, then it's very tricky to decide between the options A and B or else you can mark the correct response easily.
Success Mantra for JEE Advanced:
Remain focused and Don't discuss anything with friends outside the JEE Advanced exam centre.

Read all the instructions in the question paper carefully before starting to answer.

Solve the paper in two rounds. In the first round, start with the subject as per your comfort level attempting all easier and moderate level questions with not more than 45 minutes on each subject.

Use the last 45 minutes to solve remaining questions in the second attempt and those marked for review.

Do not spend more than a minute on any question if you find that you are not nearing solution. Now, let's go to the next question.

Avoid guessing if you are not sure about the answer to a question with negative marks assigned to it.

Attempt all questions which do not carry negative marks.

Remember it is the relative performance that counts, so believe in yourself and give your best shot and you will ace JEE Advanced 2023.
Questions related to JEE Main
Showing 126641 out of 126641 Questions