How self isolation can be used to ace your preparation for JEE Main, VITEEE, BITSAT and other exams?
Covid 19 pandemic has left the whole student fraternity in standstill. Students are in lockdown and their exam preparation has been largely compromised due to the closure of institutes and inability to meet teachers to solve their queries. The lockdown has also postponed many engineering competitive exams like JEE Main, VITEEE, BITSAT and other exams. The postponement of these entrance exams has left the aspirants anxious and in melancholy. As most of the exams have been postponed to May last week or June, students preparing for these entrance exams can use this period of extra time by making themselves isolate and prepare for the exam. Aspirants can turn this lockdown period into fruitful time to ace their preparation and study, revise and score good marks in exam.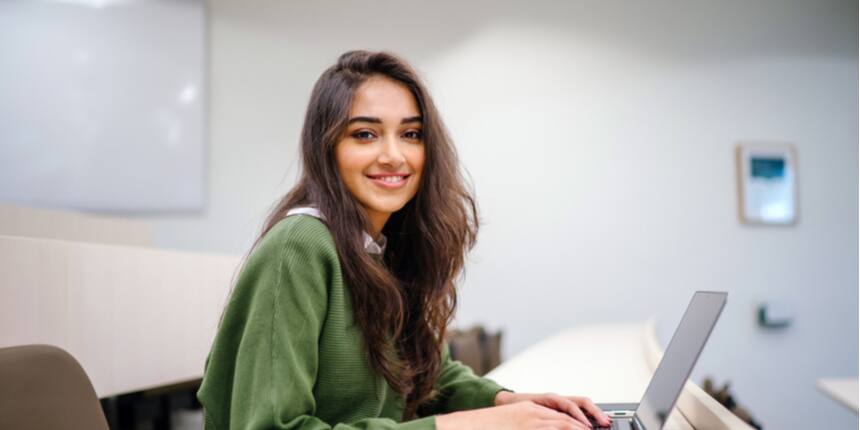 Students are provided here with tips on how self isolation can be used to ace your preparation for JEE Main, VITEEE, BITSAT and other exams. These tips are provided by subject matter experts, coaching institutes and previous year toppers.
Stay Focused and Motivated
As this period of lockdown has brought stress and anxiety students are advised to follow such steps which will help in coping with this hard time efficiently. Students must note that this lockdown period is an extra time for preparation. It is unarguably known that preparation for any exam requires time, hard work and will power. While plenty of time is available, what students need is to keep studying. Keep telling yourself that you have to crack this exam.
Make a time table of study, give proper time to every subject you're preparing and stick to the plan. Don't forget to give some time to games or other recreational activities which would help in keeping the momentum up and will also keep you away from getting bored. Talk to your family members and friends about their life, get motivational talk from the internet or read some books. Keep telling yourself that " I have to crack JEE Main" or whichever exam you're targeting.
Revise Every Subject and Topic
There is no substitute for hard work. If you want to get success in BITSAT or VITEEE, the first thing you have to do is prepare yourself for the exam. Students who are preparing for the exam must have already covered their syllabus by now, but as no preparation is the final preparation, getting an extra edge can surely help. Revise each topic from every subject within the syllabus. Point out the important topics, make a small note of all such topics and stick it somewhere in your study room so as to revise them on the go. Remember, revision must be done properly to get the fruit of all the hard work you have put in preparation.
Practice Mock Test and Sample Papers Regularly
Mock tests and sample papers are very beneficial in exam preparation. Solving mock tests will help you in understanding your weaknesses and strong points among the topics. Sample papers and mock tests are also helpful in understanding the time one takes on solving problems and the complete paper. Mark the topic and sections in which you feel problematic and put some extra effort. Solving mock tests will also help you combat the stress of real exams.
Practice Yoga and Meditation to Relieve Stress and Anxiety
This is something very much necessary at this point of time. Lockdowns have made everyone stressed and anxious. Meditation is something that is very helpful in releasing stress and keeping our mind and soul happy. Take some time in morning and evening to practice yoga and meditation.
Take Help from e-Learning Portals
There are many e-learning portals like NPTEL which have online material in the form of video lectures for the preparation of all major engineering competitive exams. Many coaching institutes and online coaching like learn@Careers360 are providing free online classes. Students can register for these classes and prepare for the exam.
Questions related to JEE Main
Showing 97785 out of 97786 Questions