How to revise for JEE Main 2021 in 15 days
How to revise for JEE Main 2021 in 15 days - As per the latest JEE news, JEE Main 2021 exam dates are not announced. Now, this delay of JEE Main has provided ample time to the candidates preparing for the exam. Candidates now have a time of almost two months to prepare for the JEE Main January and 4 months for April exam. All the candidates must utilize this time to boost their JEE Main 2021 preparation, they should make a proper plan for the available time. Along with studying in this extra time, it is important that the candidates give proper time to revision as well. Careers360 here presents the strategy on "How to revise for JEE Main 2021 in 15 days" to help the candidates. This 15 days revision plan will help the candidates to revise everything in the available time and in a better way. JEE Main 2021 dates will son be announced by NTA. Read the full article to know how to revise for JEE Main 2021 in 15 days.
Latest: JEE Main 2021 Application form to be released soon. Check JEE Main 2021 exam date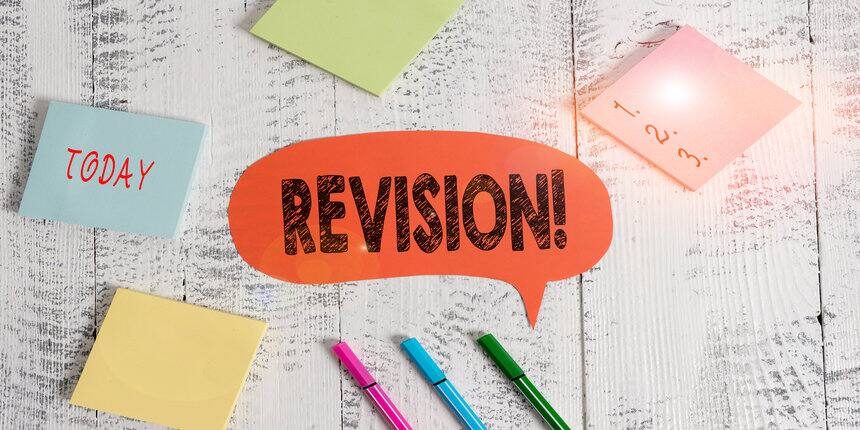 How to revise for JEE Mains in 15 days
Candidates appearing for JEE Main 2021 must give proper time for revision as it is the key to crack any exam. Candidates can refer to the following tips to prepare a perfect strategy to revise JEE Main 2021 in 15 days.
Make a time-table for revision- Candidates should firstly prepare a new time-table of 15 days for revision. Candidates may divide 5 days for each subject. It must be kept in mind that the time-table has to be religiously followed otherwise it will not be possible to revise everything. Now, it also depends on the candidates what they want to revise. It means whether they want to revise everything or the entire syllabus. This will entirely depend on the candidates, if they wish they can take up important topics from each subject and revise them thoroughly.
Make short and handy notes- Candidates should make some short and handy notes which they can keep with themselves. Candidates can write important formulas and important concepts in these short notes. Candidates can give 20 to 30 minutes for these notes daily. This will help the candidates to remember the important formulas and concepts easily.
Other than these things candidates must remember the following tips to ace JEE Main 2021-
Practice Mock tests and sample papers- Candidates must practice more and more JEE Main sample papers and mock tests. These mock tests and sample papers will open the candidates to different types of questions daily and will help them analyse their performance. As these mock tests and sample papers are based on the actual pattern of the exam, it is beneficial for the candidates to practice one mock test or sample paper daily to have a real feel of the examination.
-->
Do not panic- Lastly, candidates should not panic at this time. They should keep themselves stress free and stay healthy. It is very important that they take proper care of their health as any health issues at this time will directly affect their preparations.
Questions related to JEE Main
Showing 112238 out of 112239 Questions