How to prepare for NATA 2020 during COVID-19
How to prepare for NATA 2020 during COVID-19 - Council of Architecture conducts National Aptitude Test in Architecture (NATA) for admission into B.Arch courses offered by recognised institutes of the country. With India under a lockdown till May 3 due to the outbreak of COVID-19, many questions have been raised by the NATA aspirants on the correct strategy to prepare for an exam by staying at home. The first attempt of NATA 2020 was held on August 29. Candidates in this article are provided with some of the tips on how to prepare for NATA during COVID 19. These tips will also help candidates to prepare effectively for the NATA 2020.
Latest: NATA 2020 result for test 2 has been released.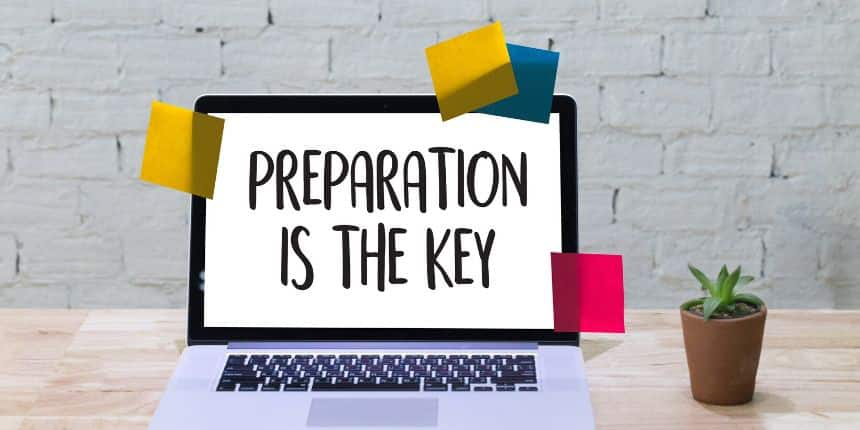 How to prepare for NATA during COVID-19?
Make a study plan
Make a study plan as per the syllabus. It should consist of all the topics and should be prepared in such a way that equal focus has been given to each subject. It should be noted that the candidates should not skip any topic. Lastly, stick to your plan.
Solve mock tests
One of the success mantras for cracking NATA is solving mock tests at regular intervals. Practicing NATA 2020 mock tests will enable candidates to understand the type of questions that will be asked in the exam. Apart from understanding the pattern of the question paper, candidates will also be able to learn to manage time. Time management is one of the most important factors that plays a vital role in securing good marks. It has been observed that inability to attempt all the questions is one of the common reasons for unsatisfactory results.
Focus on weak areas
NATA is round a corner. At this point of time, aspirants must have studied all the topics that are mentioned in the NATA 2020 syllabus. Now, it's time to focus on the topics that you find difficult to understand. Know your strengths and weaknesses and start focusing more on your weak areas. This will help in boosting the confidence level, resulting in better preparation.
Use internet to solve doubts
We live in the era of technology. So, why not use this technology to resolve doubts while preparing for an exam? Candidates are advised to use an internet whenever they face any difficulty while solving any question. Not only this, candidates can also connect with their teachers online in case of any query.
Take proper revision
Doing proper and regular revision is an important part in cracking NATA 2020. Regular revision helps to keep topics fresh in mind and also helps to memorize the concepts and formulas strongly. It is advisable to make short notes. Using these notes, candidates can revise important concepts and formulas anytime.
Take care of your health
Taking care of your own health is extremely important. Do not take much stress, eat healthy and stay at home. Falling sick at this time will significantly affect the preparation level. You just have to believe in yourself and give your best shot!!
Questions related to NATA
Showing 4213 out of 4213 Questions