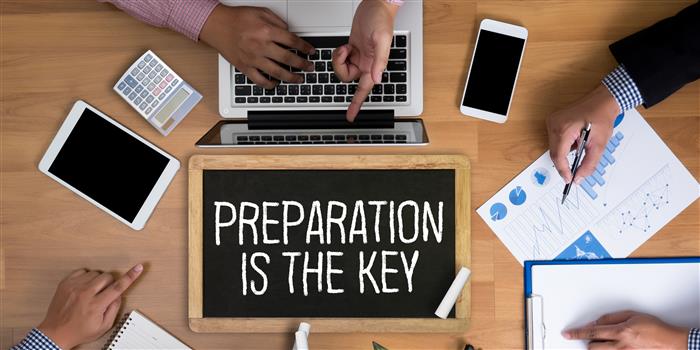 How to prepare for JEE Main 2019 in 1 month - If you dream to pursue engineering from one of the IITs, NITs, then cracking JEE Main becomes mandatory for you. NTA will conduct JEE Main 2019 twice a year; from January 8 to 12 and then again in April from April 6 to 20. While candidates count the remaining days, how to prepare for JEE Main 2019 in 1 month is one of the crucial question. To excel in the national level engineering entrance exam, candidates must be equipped with certain skill to assure their success in JEE Main. To help students in curbing their anxiety, Careers360 interacted with Aakash Chaudhry, Director, Aakash Educational Services. During the interaction, Chaudhry shared some tips and tricks on how to prepare for JEE Main in last one month to help candidates score more in the most coveted engineering entrance exam. 
B.Tech Admissions Open 2019
Manipal Institute of Technology
Here is the excerpts from the interview:
JEE Main Sample Paper
Download Free Sample Paper For JEE Main
Download Now
Careers360: Nearly one month is left for JEE Main 2019. What preparation plan and strategy do you suggest to the students to balance their Class XII board preparation along with JEE preparations?
Aakash: While JEE Main 2019 is the key to grab a seat in one of the top engineering colleges across India, securing good marks in board exams is equally important. The board result is a number that stays with you for whole life and whether you make it to a college of your choice or not, you need to have a good score in the board exams to be able to explore other lucrative career options. Moreover, the board exams have 40% weightage in deciding your rank for JEE Main 2019 result that would get you admitted into prestigious NITs.
The daunting challenge of excelling in both the exams can sometimes de-motivate or even distract students. To overcome this problem, students have to internalize the fact that they have to be adept at multi-tasking. The troika of efficient time-management, carefully crafted strategy and judicious planning can help students immensely in their quest to breeze through both the exams. Besides this, they can go through the below-given tips to bolster their preparation and pass the exams with flying colors.
Make a proper and almost fixed routine for the last one month. You should not keep waking up till late at night. Also, you must make it a practice to wake up early in morning, say at 6.00 am.
You must develop a habit of studying for six hours continuously with a break of 30 minutes after 3 hours. This routine should be preferably at 9.00 am to 3.30 pm.
To prepare simultaneously for board examination and JEE Main 2019, thoroughly practise from NCERT textbook and solve the exercises rigorously.
In the last 10-12 days after board exam, practise as many as multiple choice questions as you can. 
Careers360: Do you think studying just the NCERT syllabus would be sufficient for a student to clear JEE Main and follow up on JEE Advanced? Please explain.
 Aakash: Studying from NCERT is a must, but not sufficient for the exams. It contains good set of questions, but the theory described is brief. You must refer to one good textbook for problem practice as well as theory. NCERT exemplar is good for JEE Advanced but for JEE main, you must practice objective type questions.
 Careers360: What books would you suggest to the JEE Aspirants for preparation in this final phase of preparation?
Aakash: By now, students should be thorough with NCERT books and exemplar along with rigorous practice through solving JEE Main 2019 sample papers of the last five years in order to get a gist of the pattern and complexity level of the entrance exam. Students should solve at least 15-20 sample papers before appearing in the entrance exam.
Other Reference Books:
Subjects

Books

Physics

NCERT textbook and exemplar

Previous year's JEE objective type question (single option)

Mathematics

NCERT textbook and exemplar

Co-ordinate geometry and trigonometry- S L Lorney

Calculus – I.A, Maron

Algebra- Hall & Knight + Bernard- child

Previous year IIT-JEE question bank

Chemistry

NCERT text book and exemplar

Physical chemistry- P.Bahadur, N Awasthi, Atkins & RC Mukherjee

Organic chemistry- M.S.Chuahn, Jerry March I Linar

Inorganic chemistry- JD Lee

Previous year JEE question bank.
Careers360: What are the important topics for Physics, Chemistry and Mathematics that you think students must focus on to perform well in JEE Main 2019?
Aakash: Every portion of the syllabus is important, but, there are certain topics in every subject that form the basis of the entire subject and can serve your purpose of scoring well. These topics can be applied in all other chapters, and therefore, having a thorough understanding of them is important.
Physics: You should have a fair understanding of Kinematics and Dynamics, and it is essential to be able to build a strong problem-solving ability. Also, the Theory of Fields (Electromagnetism) is very important. But do not ignore Heat & thermodynamics, optics and modern Physics. They are easy and scoring also.
Chemistry: Physical Chemistry can fetch you good scores and hence, all the units under it must be done carefully. Students tend to neglect Inorganic Chemistry, but just a proper understanding of it can prove to be beneficial. General Organic Chemistry must be understood and memorized to score well in Organic Chemistry.
 Mathematics: Calculus forms a base for almost every part of Mathematics. Other important and scoring topics are Determinants, Sequences, Permutation and Combination. The student must be able to relate the complex numbers with Coordinate Geometry and Vectors. Three Dimensional Geometry should be practiced to get that additional or compensating score. 
Careers360: What changes in strategy should a student need to bring in preparation in the last one month? What importance does solving sample papers hold?
Aakash: One should not spend so much time learning a new concept or tackling very difficult topics at this stage. This is the time to improve your accuracy by attaining perfection in what you have already learned and understood.
Test and appraise yourself by solving JEE Main 2019 mock test/sample papers of JEE Main and gauge your performance. Identify the areas where you commit mistakes and work towards eliminating them.
Careers360: How should a candidate prepare himself/herself for the D-Day or the exam day, as a lot of students get nervous and lose concentration? What would you advise to ensure they feel confident and give their best shot during the exam?
Aakash:
Thoroughly read the questions and choices before attempting or finalizing your response.

You should not get stuck at one tough problem. If it seems difficult, move on to the next question and mark it to be done later on.

If you are not confident on the answer, do not go into unnecessary guesswork.

Remember if the test is tough for a well-prepared student, then it is tough for all. It means that the cutoff will also go low, so do not panic. Also, if the test is easy then it is easy for all and cutoff will go high. Just focus on committing any unnecessary silly mistakes.

Sleep for 8-10 hours before the exam day.

Do not over-study or revise for long hours before the exam.

Breathe well and meditate a little before the exam starts. This will relax your mind.

Eat well (neither too much nor less) on the day of the exam.
Careers360: Any other message you would like to share with the JEE 2019 aspirants?
Aakash: The JEE Main and JEE Advanced exams test the knowledge as well as temperament. So it is important to have a strategy for tackling them. If you have patience and can handle the pressure, you are bound to perform well. Go ahead and come out with flying colors. Best of Luck!
Our special series aims at helping JEE Main aspirants towards performing well in this competitive engineering entrance exam to secure seat in any of the National Institutes of Technology (NITs), Indian Institutes of Information Technology (IIITS, IIITM & IIITDM) and other Central/State Government Funded Technical Institutes apart from other engineering colleges which accept JEE Main scores for admissions.  
Must Read:
JEE Main 2019 preparation tips
How to Crack JEE Main without Coaching? 
Questions related to JEE Main
Related E-books and Sample Papers