How to Motivate Yourself for JEE Main 2020 during Coronavirus Outbreak
With the entire nation in lockdown mode due to COVID-19 or commonly known as Coronavirus, time is a factor which is abundant to all in the current situation. However, can the same be said for students who are preparing for entrance exams, especially JEE Main? Since the entrance examination has been postponed till further notice, students have received ample time to prepare themselves at a higher level now. While many will utilize this extra time to revise and do better, there may be many students who will lack the motivation to do so. So how to motivate yourself for JEE Main 2020 during Coronavirus outbreak? The main key is to understand the need of the hour and focus completely on improving oneself for JEE Main 2020. Read the full article to know How to Motivate Yourself for JEE Main 2020 during Coronavirus Outbreak.
Stay up-to date with JEE Main News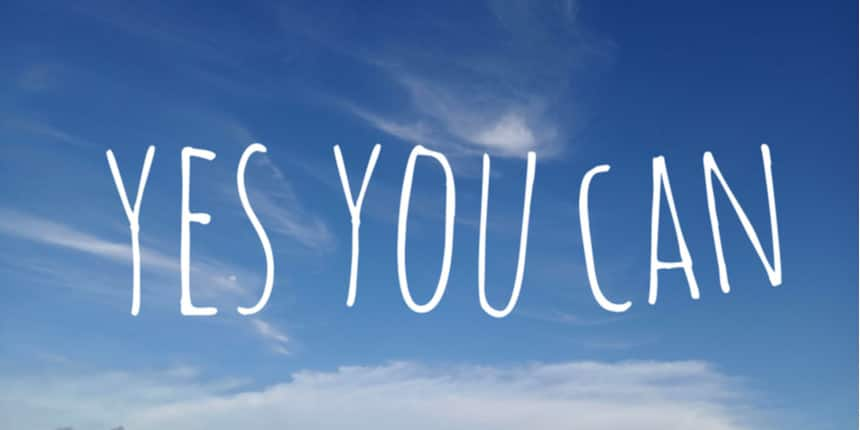 How to Motivate Yourself for JEE Main 2020 during Coronavirus Outbreak
Think of your future plan
Firstly, you need to clear out your mind. Think about what you want to achieve in the future. Do you want to be accepted into a premium or a well known institute to pursue your engineering dreams? Then you will have to make use of the time bestowed due to the ongoing pandemic. This extra time provided can be a blessing if used correctly.
Create a schedule
One of the best methods to motivate yourself for JEE Main 2020 during Coronavirus outbreak is to create a schedule fitting your preferences and aptitude. Plan out your day while giving ample amounts of breaks in between to recharge yourself. Try to create a schedule which will include various topics across the subjects. This will ensure that there is no monotony in the studies. By creating a schedule, you will be able to follow it and be onboard with your preparation and revision.
Learn from mistakes
Attempt mock tests of JEE Main to estimate your progress in the preparation. You will be able to know what common mistakes are being made and accordingly fix it. By doing this on a daily basis, you will lessen the chances of making the same mistakes and might score well during the entrance examination. Along with mock tests, you can also solve sample papers of JEE Main.
Be self-driven
At the end of the day, it is you who will decide how you want to spend your time during lockdown. Keep clear goals and work hard on achieving it. There may be times when you wish to give up, however if you wish to achieve your dreams of studying engineering, hard work is essential.
Keep contact with your friends and teachers
Nothing can be more motivating than words from your friends. Keep regular contact with your friends and discuss what is to be studied and revised and share study plans. This will let you know the progress of your friends which in turn will make you more motivated to study. Being in contact with teachers to get help regarding some topics and syllabus of JEE Main 2020 may also be a big motivating factor while studying.
Focus only one one thing
Make sure there are no distractions while you are studying. Clear out your table while studying and keep only those books and notes which you are studying at that time. This will let you focus on what is to be studied without any distractions.
Indulge in extra-curricular activities
Along with studying, you can indulge in extracurricular activities during your studying session breaks. By doing some extracurricular activities, your mind will be refreshed and you will be able to study well in the next sessions. Play board games with your family or simple listen to some good music. Extracurricular activities will certainly lead you to study in a more motivated fashion since you will be looking forward to the breaks.
Questions related to JEE Main
Showing 126241 out of 126241 Questions