How to finance your engineering education?
Engineering is believed to solve both current and future problems and drive country's progress. The allure of being an Engineer and a Technical specialist is more prevalent in developing economies such as India and China since a fast growing economy needs a lot of engineers and innovators. India is at a stage of building and upgrading enormous infrastructures, roads, buildings, factories which require industrial, mechanical and civil engineers. With the focus shifted to creating a digital economy, upgrading our computing infrastructure and developing automating processes, there is an urgent need for computer, IT, security and systems engineers. The expansion of energy, power and industrial resources requires chemical, electrical and electronic engineers. Amit Gainda, CEO, Avanse Financial Services share his view on how engineering aspirants can fulfill their dream by financing their education load.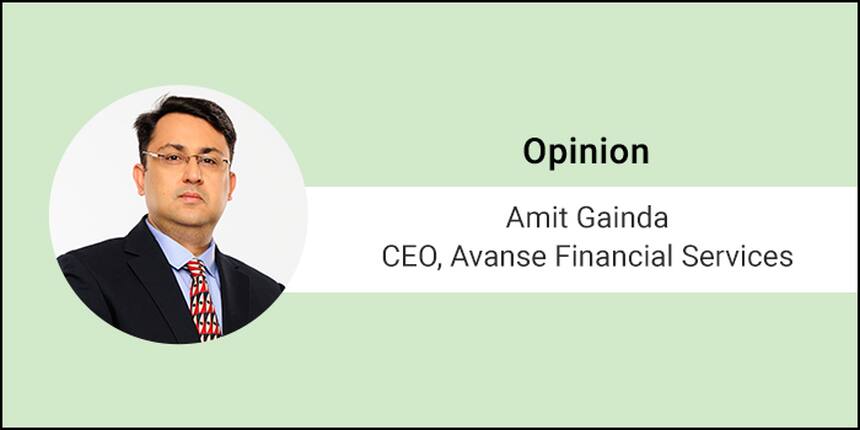 Engineering – the most sought after career by Indians
Engineering has always been the most popular education stream in India owing to the perceived intelligence, career stability, higher remuneration and societal respect. Engineering is considered as the next best career option in India after medical studies. Engineers are believed to have high flexibility of changing career paths and are exposed to a wide variety of career avenues because of their skills of high degree of analytical aptitude and application-based thought process. Additionally, an engineering degree also provides a good platform for a student to pursue higher studies and research.
Each year about one sixth of Indian students enroll in engineering and technology related courses. As a result, India has some of the best engineering colleges in the world. With more than 700 multi - disciplined Universities and over 35,000 affiliated colleges with over 20 million students, Indian higher education is a very large system. The most reputed engineering institutes and universities in India include the Indian Institute of Technology (IITs), Birla Institute of Technology (BITs), National Institute of Technology (NITs), Vellore Institute of Technology, Anna University, Manipal University. It is not surprising to know that India has some of the best engineering and technology student talent in the world. So much so that even reputed universities abroad such as MIT, Stanford recognize Indian engineers as intelligent, competent and hard-working.
Studying engineering abroad
Since getting into a top-notch institute is becoming extremely competitive in India, many students eye universities abroad to fulfill their engineering aspirations. Also, universities across the world are quite forthcoming to welcome the Indian engineering talent. Of the total Indian students enrolling for higher education in foreign institutes a significant majority are in science, technology & engineering courses. The top 10 foreign destinations to study engineering abroad are the United States, United Kingdom, Singapore, Germany, Japan, Switzerland, China, Italy, Australia and South Korea. Factors like return on investment, part-time job options, safety, tuition fee, employment options and medium of instruction play a key role when deciding on the destination. The most popular engineering courses abroad include Information Technology, Computer Science, Biotechnology, Mechanical, Electronics, Civil and Chemical.
Financing your higher education dreams
Finances should never be a reason to any deserving student when it comes to pursuing higher education. Right monetary support at the required time ensures success. Education loan offers the much required financial assistance to deserving students who have secured an admission for pursuing technical education or higher professional studies in India or abroad. Education loans are generally offered to individuals who have secured admission to courses like engineering, management and medicine at either graduate or postgraduate level. Availing education loan for the highly preferred engineering courses in India like B.E, B.Tech and M.E is relatively easier. 
Avanse, an ideal choice for securing an Education Loan for Engineering
Avanse Financial Services, one of India's fastest growing education finance companies, has designed tailor-made student loans to finance most of the traditional and non-traditional courses from engineering colleges. The engineering colleges are ranked according to the internal Avanse ranking system.  This system is analyzed to develop a customized and recommended educational loan product.
Applicant's Eligibility criteria for an education loan
Should be an Indian resident in the age range of 16 to 35 years

Must have a confirmed admission to a graduate or postgraduate engineering course in college or universities recognized by the UGC, Government, AICTE and other such Indian and global institutions

Must apply for an education loan with an earning co-borrower who can be parent, guardian or spouse in case the applicant is married. The co-borrowers financial status and capability to repay the loan is checked before the sanctioning of the education loan

A collateral security might be insisted based on the loan amount
Documents to be submitted while applying for the education loan
Admission Letter

Detailed cost break-up of the program

Duly filled application form with photographs

KYC documents

Guarantor's bank account statement and IT returns for the last 6 months

Statement of assets and liabilities to be presented by the co-borrower

Proof of income from parent or other co-borrower

PAN card and Aadhaar card

Academic documents like mark sheets and pass certificates
Avanse offers both secured and unsecured loans depending on various factors like educational background, eligibility criteria, engineering course the student is planning to pursue, and future employability opportunities. Avanse offers 100% education finance options with customized solutions without any margin money and without any cap on the loan amount. The Company covers complete cost of education including living and other expenses like 100% college tuition fees payable, admission fees, accommodation charges, exam and library fees, books and equipment including computer, travelling expenses.
Avanse is committed to facilitating and fulfilling academic dreams of talented young students. With its new age, flexible and tailored financial solutions, Avanse addresses higher education needs of Indian youth enabling them to 'Aspire without Boundaries'.