How to fill choices in JoSAA Counselling 2018?
JoSAA 2018 registration and choice filling started on June 15 in online mode. The last date to register and fill the choices was June 25. To help candidates in the smooth registration process of JoSAA 2018, here we bring some points tips and points that candidates must not miss. Candidates, while filling the choices must remember that seats allotted during seat allotment rounds will be determined to a greater extent by how wisely they have done the choice filling. Many JEE Main and JEE Advanced candidates will be considered for choice filling which is another stage of admission procedure. To bring much clarity about JoSAA 2018 choice filling, here you go with what all do you need to take care while filling choices of institute and courses.

Latest: JoSAA has released a new schedule for seat allotment. As per new schedule, Round 3 Seat Allotment of JoSAA  2018 will take place on July 10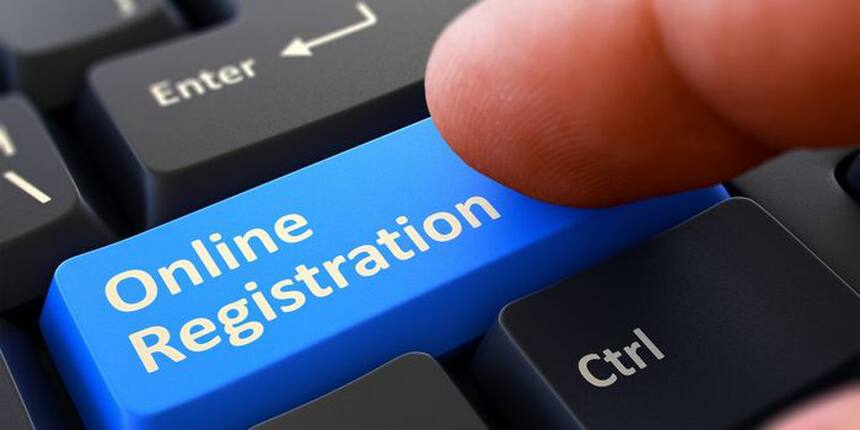 What is JoSAA Choice Filling?
In order to participate in the joint counselling and seat allotment procedure for admissions to IITs, NITs, IIITs and GFTIs, the candidates have to choose institutes and B.Tech courses as per the order of their preference online. This choice filling is done as per the ranks of the candidates and cutoff marks of any particular branch, based on which the joint seat allocation authority allots seats to the candidates in their preferred institutes and B.Tech programmes.
Important Points to remember during Choice Filling:
Log-in, go to the student's profile to make sure that all personal details shown there are correct. Click on "Change Password" to change the password. Do change the password as it's a mandatory requirement. You can change or modify other details also. 

During registration, candidates must correct/reconfirm details like gender, state code of eligibility, nationality and contact details (if required).  

During Choice Filling, don't forget to click on the "Next Page" for selecting more institute/course options. You may forget in a rush to move to or may miss clicking on page numbers (1,2,3 and so on) or whatever the number of choices are available.

JEE Advanced 2018 qualified candidates can choose IITs, NITs, IIITs and GFTIs during choice filling, while JEE Main 2018 qualified candidates can opt for only NITs, IIITs and GFTIs in choice filling.

Out of the available choices, the candidates must choose as many institutes and courses as they wish and not restrict yourself with just a few choices.

The choices must be filled carefully in the decreasing order of the preferences of institutes and B.Tech branches where a candidate seeks admission. Candidates can re-arrange the order of preferences by using the rearrange option.

It must be noted that the option to verify the choices the candidates have filled is available, thus candidates before finally locking the choices must verify the order carefully. Once locked, the choices cannot be altered/changed. Hence, JoSAA 2018 filling of choices and locking the correct choices are the two important steps in the JEE Counselling 2018.

Candidates should not forget to save every step you edit/change/re-arrange. Failing or forgetting to do so will end up the system picking up
Once candidates go through all these aforesaid points, begin the choice filling.
How to fill JoSAA choices 2018? 
Go for a wider range of ranking points around your own rank
The first thing you must do while starting choice filling is to check the cutoff marks of last year for the desired branch and institute corresponding to your rank in JEE Main 2018 and JEE Advanced 2018. You must note that the last year's cutoff trends/marks are only indicative and do not remain the same for the next year. This means that the last year's cutoff of a particular branch/institute corresponding to your rank can be considered probable and not exact for the current admission year. However, the cutoff marks remain relevant and closer to the subsequent admission year. Thus, candidates must do choice filling in a range of a few hundred greater and lesser ranking points. This ensures a greater possibility of you landing up a seat in your preferred programmes. 
Fill up as many options as you can; do not just fill a few options
While filling choices for JoSAA 2018 counselling and seat allotment, fill as many choices as possible as there is no restriction in the number of choices of institutes and courses you can opt for seat allotment as per your priority. This is the biggest mistake that candidates make while opting for choice filling. They feel content with just selecting a couple of B.Tech branches or a few more along with their choice of institutes. However, when the allotment results are announced, they find themselves out of the seat allotment system due to the higher cutoff than the one they have opted for.
For instance, if a candidate with a rank of 251 in JEE Advanced 2018 just selects 1 branch (Computer Science (CS)) and only 2 IITs (IIT Bombay and IIT Delhi) in the choice filling and locks it without opting for more B.Tech programmes or institutes, the candidate has limited his/her admission opportunities. If in case, the cutoff for CS at IIT Bombay is 150, while at IIT Delhi cutoff stands at 250, the candidates with a limited choice filling losses the admission opportunities. Moreover, as the candidate has not selected any further options, he/she will be eventually out of the seat allotment process. Even in the subsequent rounds of JoSAA 2018 counselling and seat allotment, the candidate will not have any admission chance due to the inadequate number of choice filling options. This means that the candidate, even after having a good score/rank, will have no other option but to waste a precious year. Therefore, during the choice filling, select as many courses and institutes as possible to ensure a seat for yourself.
What must you do in choice filling?
Fill up as many options as possible for the B.Tech programmes and institutes where you aspire to get admission.For example, if you do not get a seat in CS at the 2-3 institutes of your choice, you will still have chances for admissions into some other top B.Tech branches like Electrical, Mechanical or Civil in the next selected institute of your interest. This is same for the number of institutes you fill in for a particular B.Tech programme. In case you seek admission in CS, then you may select CS in as many institutes as you can (which offer B.Tech in CS), so that in the subsequent institutes of your choice (which are a little low on your priority) still hold chances for admission in B.Tech in CS programmes.
What must you understand in choice filling?
Lesser number of courses and institutes (selected by you in choice filling), lesser are the admission chances for you. 
Preparation at home before Option Entry:
Before candidates opt for option entry, some home work is imperative. You must do the following,
Take a pen and a paper and make a manual list of B.Tech programmes and institutes you seek admission into as per the order to your priority from high to low. 

Check last year's cutoff Ranks and compare your corresponding rank for this year.

Check for or research on choice of colleges on the basis of a few factors like placement records or trends, student-faculty ration, experience and vacancy of the faculty, previous years result, infrastructure, various aspects of the hostel, etc. This will make your choices clearer and better for admissions.

Read through this Process document ,notifications and instruction on www.comedk.org carefully for the criteria followed by the computer on allotment of seats.

Discuss with parents and family members before finalizing your options.
JoSAA was formed to conduct joint counselling and seat allotment for admissions to IITs, NITs, IIITs and GFTIs in 2015. JoSAA was formed with the purpose of reducing the number of vacant seats across IITs, NITs, IIITs and GFTIs with representatives from JAB and CSAB.
Also read:
Major Mistakes To avoid in JoSAA Counselling
Questions related to JEE Advanced
Showing 13149 out of 13150 Questions