How the deleted CBSE syllabus will impact JEE Main 2021
MHRD has announced a reduction in the CBSE syllabus of 30% for classes 9 to 12 for the academic year 2021-22 on account of COVID-19. However, the impact mostly will be felt by the class 12 students who will be appearing for entrance exams like JEE Main and JEE Advanced where these topics would be part of the syllabus. How the deleted CBSE syllabus will impact JEE Main 2021 is the big question that is being asked after the announcement and the detailed analysis answering this question is given below.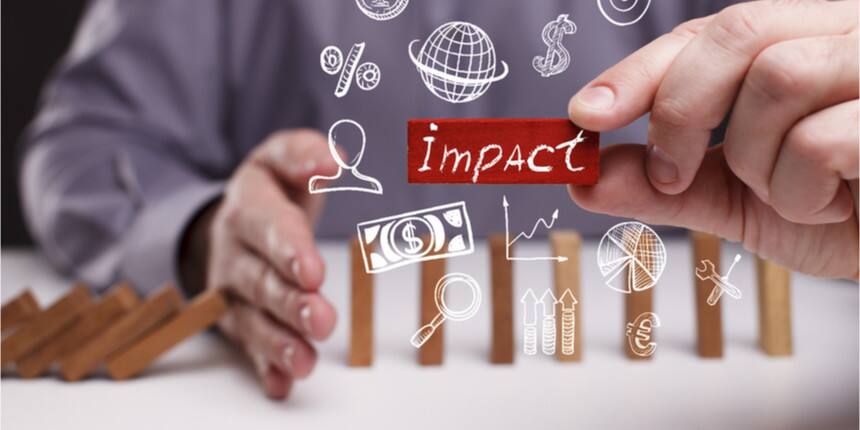 JEE Main and Advanced have papers in Physics, Chemistry and Maths and the syllabi of these exams are based on the CBSE syllabus for class 11 and 12. A close look at the CBSE syllabus reduction for these subjects show that not just certain topics or units but entire chapters have also been removed. A substantial portion of the syllabus for Physics and Chemistry practicals has been done away with.
CBSE Physics: 9 chapters have been rationalised from class 11 and 10 chapters from class 12.
CBSE Maths: The principle of mathematical induction, binomial theorem, environmental chemistry, polymers, and chemistry in everyday life are chapters that have been completely deleted from the CBSE syllabus.
What will be the impact of deleted CBSE syllabus on JEE Main preparation strategy?
This broadly will be dependent on the chapters removed or truncated as well as their weightage in JEE Main as seen from the previous years' papers. An analysis of the last 6 years JEE Main question papers comprising of 750 questions in total from each subject, it is seen that about 70 questions from Maths, 61 questions from physics and 103 questions were asked from the deleted concepts. This means that about 11 % of questions in the previous JEE Main question papers were from the deleted CBSE syllabus and concepts.
Analysis of year-wise JEE Main questions from the deleted CBSE syllabus
Subjects




2015

2016

2017

2018

2019

(out of 16 sets)

2020

(Out of 6 sets)

Maths

15

6

1

8

30

10

Physics

14

5

4

5

32

1

Chemistry

1

0

3

20

71

8
Completely deleted topics: Sets, Relations and Functions, Trigonometry, Permutations, and Combinations, Matrices and determinants, differential and integral calculus, three-dimensional geometry were altered and the chapters Binomial theorem, Mathematical Induction, and Mathematical Reasoning have been completely excluded from the syllabus.
Topics removed from CBSE syllabus that are crucial for JEE Main 2021
Some of the fundamental concepts that have been removed are prerequisites for other important chapters in Mathematics. For example, Composite function, Inverse functions, Inverse Trigonometric functions are very crucial for calculus. Binomial theorem and Derivation of formulae for nPr and nCr are fundamental and prerequisites for the entire Permutations and Combinations and Probability chapters. Similarly, difference of sets, the complement of a set are prerequisites of the chapter Probability.
In the past years, many questions based on the mixed concepts were asked in JEE Main from the deleted syllabus. Though Binomial Theorem and Mathematical Reasoning has been completely removed from CBSE syllabus, it is seen that at least one question has been asked from these chapters in JEE Main Exam in the past years. The JEE Main January 2020 had 9 questions from the concept area between the two curves while JEE Main 2019 January saw 3 questions from the concept solutions of the system of linear equations.
What is the impact of deleted CBSE syllabus on JEE Main Physics?
Concepts deleted from chapters:
Physical world, Motion in a straight line, Laws of Motion, Gravitation, Mechanical Properties of Solids, Thermal properties matter, Thermodynamics, Waves and about 4 practicals have been deleted.
An analysis of the JEE Main 2015 to 2020 question papers which comprises of 25 sets in total, at least 1 to 14 questions were asked in each set from these deleted sections. In fact, one question is generally asked in JEE Main from color coding of resistance.
Impact of deleted Physics Chapters on JEE Main preparation
The impact of the deletion of the chapters is cascading. For example, to solve the questions of work energy and power, students have to know the concepts of laws of motion. Questions from work energy will be solved only with the understanding of Laws of motion chapter which stands deleted for the next academic session of CBSE.
The other factor to take note of is the role of concepts from some chapters as the foundation for the concepts of some other chapter and topics. With the deletion of some concepts, it will be highly difficult for students to grasp some of the concepts in other related chapters. Students will be forced to look at other means than their schools and classes to learn these.
What is the impact of deleted CBSE syllabus on JEE Main Chemistry?
Deleted topics in CBSE Chemistry:
Some topics from the States of Matter, Chemical Thermodynamics, equilibrium, S - Block Elements, Hydrocarbons, Solutions, Chemical Kinetics, Coordination Compounds, Amines, and Biomolecules have been deleted.
The topics deleted from the syllabus have significance in other chapters as well. For example, heat capacity from the chapter chemical thermodynamics. The questions from this topic are usually asked in a mixed form using this concept from other chapters.
Overall impact of deleted CBSE syllabus on JEE Main
Generally, JEE Main questions are based on multiple concepts from the entire syllabus; some dependent on the understanding of other topics. This deletion by CBSE of some topics and chapter will definitely impact JEE Main 2021 preparation. This would mean that students will have to look for other sources to help them understand these topics to be able to answer many questions that are generally asked in JEE Main. While the reduction of the CBSE syllabus may mean well for the board exams, the impact on JEE Main preparation will be far reaching.
Questions related to JEE Main
Showing 99167 out of 99167 Questions