How to crack SRMJEEE 2020?
How to crack SRMJEEE 2020?- To crack any examination, preparation should be done in the best manner. Similarly, candidates who are thinking, how to crack SRMJEEE 2020, must focus on their preparation strategy. They might have a lot of questions like how to prepare for SRMJEEE 2020, what books to refer, where to find them are more in their mind. So to answer all the queries and to guide candidates how to crack SRMJEEE 2020, Careers360 Team has compiled the tips and tricks to score good in examinations and come out with flying colors. By going through the article, candidates will be able to polish their exam preparation strategy and prepare in a better way for SRMJEEE. Candidates must note that for SRMJEEE 2020 they need to prepare a well planned strategy to ensure that their hard work pays off. Read on, to know how to crack SRMJEEE 2020: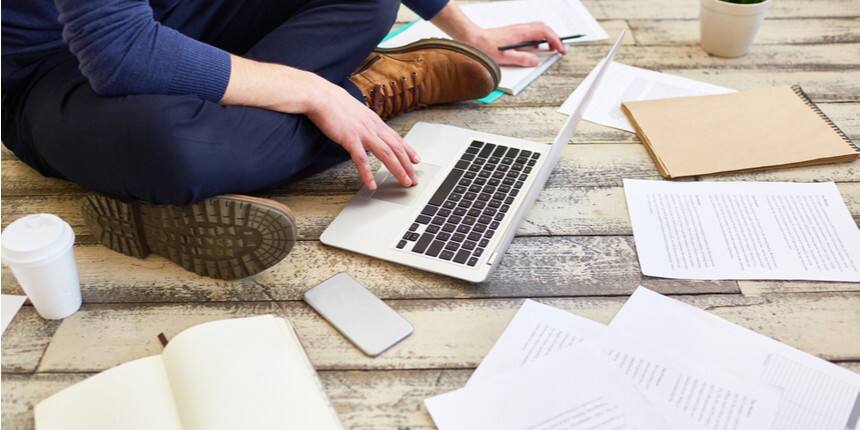 Currently, due to the COVID-19 outbreak, SRM Institute of Science and Technology has postponed the SRMJEEE 2020. The authorities will soon announce new exam dates of SRMJEEE 2020. Meanwhile, candidates can encash this opportunity and prepare in the best way to crack SRMJEEE 2020.
How to Crack SRMJEEE 2020?
Mentioned below are the few tips and tricks to crack SRMJEEE 2020 with confidence:
Know Your Syllabus
One of the most important keys to crack the examination is to know the syllabus thoroughly. Syllabus of SRMJEEE 2020 will carry the important topics and units from which questions will be asked in the entrance test. Therefore, before starting the preparation, go through the SRMJEEE syllabus 2020. Know the topics and units that need to be covered while preparing for the entrance test. Once the aspirants know the syllabus for SRMJEEE 2020, he/she can go ahead to chalked the study plan.
Prepare a Study Plan
Yes, it is important to make a study plan to prepare in an effective way. Study plan for SRMJEEE 2020 must be prepared in such a way that the entire day is divided equally for all the core subjects. Also, days must have a time slot for revisions and for practicing sample papers and mock tests.
Refer to Recommended Books for SRMJEEE 2020
To make the preparation strong for SRMJEEE 2020, candidates must refer to the books recommended by the experts or toppers. The books will help aspirants to study the topics deeply. Mentioned below are the books to refer for SRMJEEE preparation:
Subject-wise books for SRMJEEE 2020
Books

Subjects

Physics

DC Pandey - Understanding Physics (Volume-2)

H. C. Verma - Concepts of Physics Part-1,

DC Pandey - Waves and Thermodynamics,

Chemistry

Dr.O. P. Tandon & Dr. A. K. Virmani - Organic Chemistry (G.R. Bathla Publications)-Part1,

Dr.O. P. Tandon & Dr. A. K. Virmani - Organic Chemistry (G.R. Bathla Publications)-Part 2

Dr. P. Bahadur - Physical Chemistry,

Mathematics

Dr. SK Goyal - Algebra (Arihant),

Amit M. Agarwal - Vector & 3D Geometry (Arihant)
Check SRMJEEE Exam Pattern
It is important to be well-versed with the SRMJEEE exam pattern 2020 to make the preparation strong. The exam pattern of SRMJEEE 2020 will enable aspirants to know about exam mode, marking scheme, type and number of questions asked and more. Some of the key highlights of SRMJEEE exam pattern are:
Highlights of SRMJEEE 2020
The entrance test will be conducted in online mode that is in computer-based test mode.

Duration of the exam will be two hours and 30 minutes.

The question paper of SRMJEEE 2020 will have 5 subjects: Physics, Chemistry, Mathematics, English and Aptitude. Candidates opting for B.Tech Biotechnology have to appear for Biology instead of Mathematics.

There will be a total of 125 multiple-choice questions (MCQs).

One mark will be provided for every correct answer. There is no negative marking.

The entrance test will be conducted in English only.
Solve Previous Year's SRMJEEE Questions Papers
Solving previous year's SRMJEEE question papers will boost the preparation and make the candidate confident for appearing for the entrance examination. Solving sample papers will help candidates to know the type of questions asked as well details about the weightage and division of topics in the syllabus.
Attempt SRMJEEE Mock Test 2020
Another important aspect of preparation for SRMJEEE is attempting mock tests. Authorities conducting SRMJEEE, releases mock test. Attempting a mock test of SRMJEEE 2020 will enable candidates to get familiar with the exam pattern as it is a stimulation of the real exam. The SRMJEEE 2020 mock test will boost the preparation of a candidate and instill confidence to attempt the exam.
Timely Revision is a Must
No one can retain everything that they have read for long. It requires timely revision. Similarly, once you have completed the course, go for revision and more revision. When doing revision, make sure that you have covered all the week sections properly.
Questions related to SRMJEEE
Showing 2113 out of 2113 Questions
SRM Joint Engineering Entrance Exam (SRMJEEE)