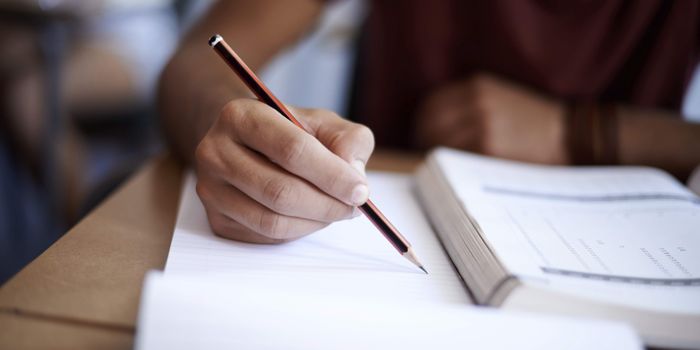 How to Crack JEE: Tips from Experts and Toppers - "If you focus well, your study hours will not matter. The quality of study matter more than quantity. Also remain calm and focused. Your concepts should be strong. Do solve the previous year's question papers of JEE," said Pravan Goyal, JEE 2018 topper to all the candidates who are seeking answer of how to crack JEE. Pravan Goyal topped JEE Advanced 2018 and bagged AIR 4 in JEE Main 2018. For all the aspirants who will be giving JEE Main and Advanced 2019, Careers360 interacted with experts and toppers to find out the answer of how to crack JEE. JEE Aspirants must be aware that JEE Main 2019 will be conducted by National Testing Agency (NTA) in computer-based mode twice a year. First Attempt of JEE Main 2019 will be January and other in April. Now that the candidates have started their preparation for JEE Main 2019 January attempt, there may be some areas that need some brushing up. The question paramount on their minds would be -- what more could be done in the last months so that they come out in flying colours? So, here are some important tips for JEE Main and JEE Advanced from experts and toppers to help candidates crack the most coveted engineering entrance exam.
JEE Main Sample Paper
Download Free Sample Paper for JEE Main
Download Now
How to Crack JEE Main
To prepare for JEE Main 2019, from the outset, it demands consistent effort and a sharp focus. If one wants to be a successful engineer and study at the top-notch universities and colleges, he or she must first work out a strategy on how to crack JEE Main 2019. What one should understand is that the preparation strategy differs for each individual. Moreover, everyone has his or her own unique learning style and skill set. It is important to have clear concepts, practice regularly by solving sample papers or mock tests as these will help candidates assess their strengths and weaknesses. It's important to identify the challenging topics and work on them to get familiar with them and to score good marks.
"JEE Main is one of the most important mass based toughest technical exams that require a lot of hard work and a better strategy to crack the exam. Before starting JEE Main 2019 preparation, one should know every minute details regarding the exam like syllabus, pattern, number of seats, number of colleges, number of aspirants, present standards of the examination, model papers, nature of the questions etc," said M. Umasankar, the National IIT Coordinator, Sri Chaitanya Educational Institutions.
To get a better idea, we interacted with JEE Main 2018 AIR 1, Bhogi Suraj Krishna. During his interaction, he stated, "I started preparing for JEE Main from class IX. There is a foundation course for cracking the JEE exam. I had registered for it when I was in class IX. During the course of preparation for JEE Main 2018, I always approached my faculty when I ran into difficulties or had queries. I sought their assistance in clearing up all of those doubts and would not give up till my concepts were clear. I used to study for about nine hours every day."
How To Crack JEE Advanced
The syllabi for JEE Main 2019 and JEE Advanced 2019 encompass that of class 11 and 12 for Physics, Mathematics and Chemistry. However, the methodology of preparation differs as JEE Advanced 2018 is more analytical in nature.
Since JEE Advanced 2019 will be a computer-based test, IIT Madras will be announcing the availability of a mock test to be used for preparation. A demo/help video facility will also make available to assist candidates to take the JEE Advanced 2019 mock test and prepare better for the online exam.
Ramesh Batlish, Centre Head, FIITJEE – Noida advises, "The last few remaining months are very crucial as far as JEE (Advanced) preparations are concerned and this must be largely utilized for quick revision and lots of mock tests. Each practice session must be followed by an in-depth analysis to identify the weaker sections to focus on improvement and build the strengths."
"Taking help from subject experts for working on the weaker areas will surely benefit the students in improving. Making a strategic plan for preparation will help the students achieve the desired outcome. Ideally, by this time all serious aspirants should have completed the syllabus," Batlish added.
On asking what is the difference between Main and Advanced preparation strategy, Pranav Goyal, JEE Advanced 2018 AIR 1 said, "In JEE Advanced, I focused more on conceptual understanding rather than memorizing which works more for JEE Main."
Tips For JEE To Prepare In Last Two Months
Assign ample time for revision and practice by solving as many questions as you can. "Create a day plan, and try to stick to it, rather than aiming for broader weekly or monthly targets. Reserve the last couple of months particularly for test series," said Rajshekhar.
For topics that have plenty of formulae, keep topic-wise concept sheets ready, as they really help at the time of revision. Also, make sure that you adhere to the schedule in a way that you get enough sleep and time to relax.
Finally, you should exercise discretion in your paper strategy. It is always better to strike off the easier questions first and then move towards average and finally the difficult ones.
How To Balance Boards & JEE
One of the most crucial things that students tend to overlook is their preparation for their Class 12th board exams. This is important as the admission to the NITs, IITs, IIITs and CFTIS require a minimum of 75 per cent in the class 12th or students should be in the top 20 percentile of their respective boards to be eligible for the same. Therefore, it is imperative for JEE aspirants to perform well in class 12.
"It was slightly difficult to manage preparation for both the board exams and JEE Main. Since the syllabus for JEE Main and board exam is more or less the same, I mainly studied for JEE Main 2018. At the same time I did not completely neglect the preparation for my boards," said Parth Satish Laturia, JEE Main 2018 (AIR 3).
Winning mantras-Few Tips To Crack JEE 2019
While preparing, candidates need to opt for strategies that do not adversely affect their performance. A single mistake can undo a lot of hard work. Therefore, for the reference here are few mantras to crack JEE 2019:
Refer only those books that are absolutely necessary for preparation. Don't waste your time on books which are unnecessary

Learn the basic concepts first. Don't jump directly to reference books without building the concepts from NCERT

Believe in yourself

Don't mug up the topics. Understand and learn the topic in depth will help you with your concepts

It is important that you get adequate sleep and rest so that you can stay fresh and give the exam in the right state of mind

Since health is wealth - stay physically and mentally fit
Questions related to JEE Main
Related E-books and Sample Papers