Graphic Era Hill University Placement Report 2018-19
Graphic Era Hill University is widely known for its innovative and rigorous education approach, nurturing students for becoming an excelled global citizen. The University has highly qualified and experienced faculties which further assures overall development of students. Graphic Era Hill University also has collaborations with many organisations and institutes in India and abroad for education and internships programs. The University, through its placement cell monitors the opportunities and calls companies for placements. Students of the university has been placed with some of the best companies. The University is continuously improving in terms of its placement record with almost all students placed from the current batch. Careers360 team interacted with the Graphic Era Hill University about their placement practices and statistics of the year 2018-19. Read the complete article to know more about Graphic Era Hill University Placement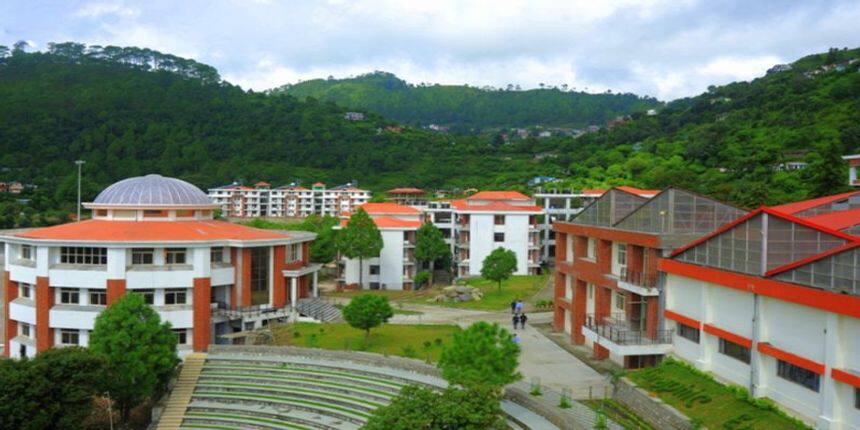 Graphic Era Hill University Placement - Top Recruiters
| | | | |
| --- | --- | --- | --- |
| S.No. | Companies | S.No. | Companies |
| 1 | Adobe | 8 | HSBC |
| 2 | Amazon | 9 | HCL Technologies |
| 3 | Tata Consultancy Services | 10 | Accenture |
| 4 | IBM | 11 | Deloitte |
| 5 | Wipro | 12 | JBM Group |
| 6 | Mahindra Rise | 13 | Rockwell Automation |
| 7 | Tech Mahindra | 14 | UNO Minda |
Graphic Era Hill University Placement Statistics
| | |
| --- | --- |
| Number of Participating Students | 1567 |
| Number of Participating Companies | 150 |
| Number of First Time Recruiters | 55 |
| Number of Offers | 1191 |
| Highest Salary | Rs. 26.21 LPA |
| Lowest Salary | Rs. 2.40 LPA |
| Average Salary | Rs. 4.50 LPA |
| Highest Recruiting Sector | IT Services |
| Highest recruiting domain/profile/function | Software Engineer |
| Company making highest offer | Adobe |
Graphic Era Hill University, Dehradun Updates and Articles
Graphic Era Hill University application form for B.Tech 2019 a...
17 Jun 2019
Questions related to Graphic Era Hill University, Dehradun
Showing 3 out of 3 Questions
40 Views
is maths compulsory in b. Com honours in graphic era
Hello! Vanshika
There is a subject called "Business Mathematics" in the 1st year in 1st semester which is compulsory for B.Com Honours students at Graphic Era university, Dehradun.
Hope this information helps you.
Wishing you a good luck!
113 Views
how can i get admission in graphic era college.
Hi,
First of all, there is no such college as Graphic Era, but there is a Deemed to be Univeristy which bears the name Graphic Era Deemed to be University. In year 1996 founder Prof (Dr.) Kamal Ghanshala started an institute with name of Graphic Era Institute which was accorded the status of Deemed University under Section 3 of the UGC Act, 1956 vide Notification F.9-48/2007-U.3 (A) dated August 14, 2008 and approved by Ministry of Human Resource Development, Government of India.  As you are a a student pursuing his class 12th board and aspire to do management course from Graphic Era, keeping these things in mind I would like to tell you that you can do BBA program from here. For that your ggregate mark in class 12th should not be less than 50%. Admission is given on the basis of Merit list prepared on basis of the qualifying exam. In 2015 Graphic Era University was accredited by NAAC with grade 'A'. There are three types of BBA programs available at Graphic Era:
1. Bachelor of Business Administration
2. BBA Inernational Finance and Accounting with ACCA
3. BBA Corporate Accounting and Financial Analysis with CMA
I hope it helps!