GCET 2013 Counselling Procedure
Latest: The Second Round of GCET 2013 Counselling has been revised to be held on July 25 & 26, 2013. The Schedule for the second round can be checked below on this page

GCET 2013 Counselling Procedure spells out the modalities for the counselling after the results are declared. Students would do well to prepare in advance for the counselling with the help of the GCET 2013 Counselling Procedure details. Candidates have to attend the GCET Counselling in person with the requisite documents (originals and copies). Candidates must be conversant with the GCET Counselling Procedural guidelines before applying.

GCET 2013 Admission/Counseling Guidelines: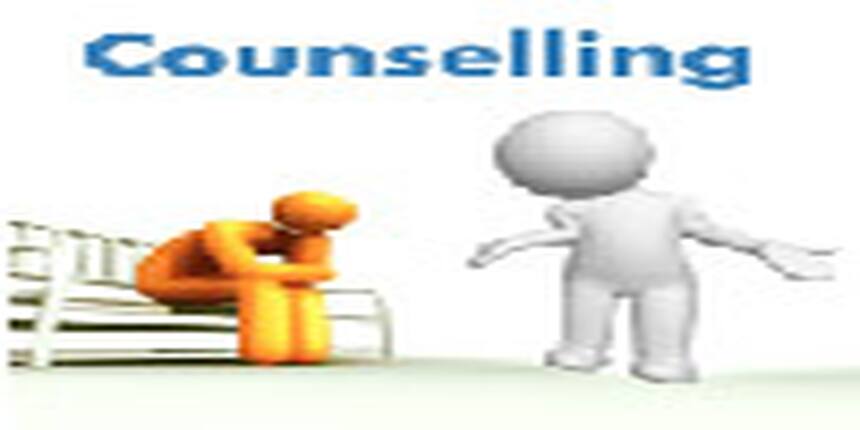 Shortlisted Candidates and Rectification of details:
The list of eligible candidates with remarks (objections/shortfalls) shall be displayed on at the Admission Centre at Directorate of Technical Education, Porvorim, Goa, as well as the website.

Applicants have to verify the details mentioned in the list.

In case of any errors, they should inform the  the Chairman, Admission Committee, in writing within 24 hours

Candidates interested in seeking admission have to be present physically at the Admission Centre during the admission/counseling process.

Students have to attend the GCET 2013 Counselling Procedure along with Acknowledgement Card, Documents in original & fees. 
GCET 2013 Counselling:
Applicants reporting for admission will be allowed the choice of a seat as per availability in the order of merit

Admission is complete with the deposit of original documents and payment of fees.

Applicants granted admission during any round should obtain acknowledgement from the respective institution by reporting within three days after allotment of seat.

The list of provisionally admitted candidates indicating the branch, institution and category will be displayed at the Admission Centre at Directorate of Technical Education, Porvorim, Goa

Any vacant seats remaining shall be filled up during subsequent rounds in the same manner as the first round

Unclaimed/vacant seats if any, from the reserved categories shall be de-reserved and transferred to General Category at the end of admission of reserved category in each round..

Admission fees should be paid through a DD with the candidates name, registration no, college & course mentioned on the reverse.
Important:
Eligibility Certificate from Registrar, Goa University: Only for Applicants, who have passed the qualifying examination from Universities/ Boards other than the Goa Board of Secondary & Higher Secondary Education.

In case the candidate is admitted to any course, he/she will be required to submit the School Leaving Certificate or Transfer Certificate, as the case may be, within 15 days from the date of admission, to the Head of the Institution, failing which the admission may be cancelled

Change in the applicant's contact details should be intimated to the Admission Centre

Venue of the counseling:  Admission Centre at Directorate of Technical Education, Porvorim , Goa as per specified schedule

GCET 2013 Counseling/ Admission Schedule:
Application for GCET 2013 Counseling:May 16 to 25, 2013

Display of Provisional Merit List: June 8, 2013
Correction of deficiencies : Till June, 2013

Display of Final Merit List at Admission Centre June 15, 2013

First Round of Admission: June 17 to 20, 2013 for ranks 1 to 500

Second Round of Admission : July 25 & 26, 2013

Extra Round of Admission due to unexpected circumstances (if required) As notified in news papers
Revised GCET 2013 Counselling Schedule for the Second Round:
Date

Category

Merit No

Time

 

 

July 25, 2013

NRI, GN, PH, FF, ESM, CSP,

All Candidates

10 am

 

General Category

Merit No. 1-300

11 am

Merit No. 301-600

12 noon

Merit No. 601-900

2 pm

Merit No. 901 -1200

4 pm

Merit No. 1201 onwards

5 pm

July 26, 2013

Scheduled Caste (SC) , Scheduled Tribe(ST

All Candidates

10 am

Other BackwardClass/ Community (OBC)

Merit No. 1 to 150

10.30 am

Merit No. 151 onwards

11.30 am

General ( for vacant seats dereserved)

Merit No. 1 to 500

12 noon

Merit No. 501 onwards

12.30 pm
Questions related to GCET
Showing 152 out of 152 Questions