Future of Online Classes after COVID-19
Future of Online Classes after COVID-19 - The outbreak of COVID-19 has forced each one of us to rethink the different methods through which education can be delivered to students. Now a days, when being at home is the only option left, it has become immensely important to find alternatives. When it comes to students, the primary aim of institutes is to ensure that the knowledge is being delivered to students as per the original schedule. These days, the journey of delivering education to students has been shifted from offline to online mode.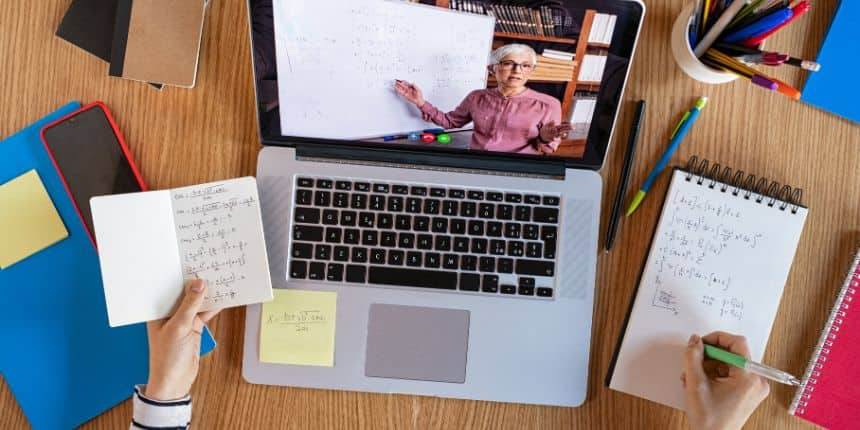 One should remember that we are living in the era of technology. Due to the imposed lockdown, students should not compromise with their studies. Therefore, Schools and Institutes have started providing online classes that can be accessed from home. Now, one question has arised in minds, what is the future of online classes after COVID-19?
We all know that the decision to shift classes from offline to online mode was made when no option was available and studies had started to get affected. But now with each passing day, students as well as parents have started accepting online classes. In fact, it is strongly believed that post COVID-19, many students will opt for online classes instead of offline classes. Also, parents will not want their children to go out for studying and will rely more on online classes.
Social Distancing will become a norm
Coronavirus has taught people to maintain social distancing and it is believed that post COVID-19, people will continue with maintaining social distancing wherever possible. Both parents and students will start to depend on online platforms especially when we have access to various technological tools such as video lectures, online practice papers, and more. More than students, parents find these online classes to be more secure for their children.
Therefore, the possibility that online tutoring will replace offline tuitions in post COVID-19 is high. According to Mr Aakash Chaudhry (Director & CEO, AESL), the opportunity of younger students to get transition on an online platform is far higher than the senior students. This is because their concept requirement and environment requirement is low and can very well be furnished at an online platform. But, when it comes to higher classes, students require physical interaction.
There are many pros and cons of online classes. Many think that online classes are good for students. It's all about how good a student is in extracting knowledge but at the same time, many people think that online classes can never take place of offline classes. Offline classes have their own advantages. Online classes can just be an alternative.
Advantages of Online Classes
Online classes helped students to save a lot of time. Now, there is no commuting, just work!!

Another benefit of online classes is that it has enabled students to come up with doubts. Students are feeling more comfortable in sharing their doubts through chat.

Through online classes, parents can keep a check on what their children are studying and how teachers are teaching them.

Students are familiar with the new technologies available. They know what are the different platforms from which they can gain knowledge.
Disadvantages of Online Classes
Students are exposed to electronic devices such as mobile phones and laptops continuously.

Teachers are unable to monitor the students in the same way as they used to do in offline classes.
Questions related to JEE Main
Showing 97839 out of 97840 Questions