Follow these tips to crack MHT CET 2021 Exam
Maharashtra Common Entrance Test, commonly known as MHT CET, is conducted for admission to B.Tech courses in the institutes under the purview of state government. MHT CET is conducted every year in April as an online, computer-based test. Around 5 lakh students appear every year for MHT CET, which makes the exam a bit difficult to qualify. In order to prepare and crack the MHT CET 2021, candidates need to have a strategic plan backed by determination and dedication.
Stay up-to date with MHT CET News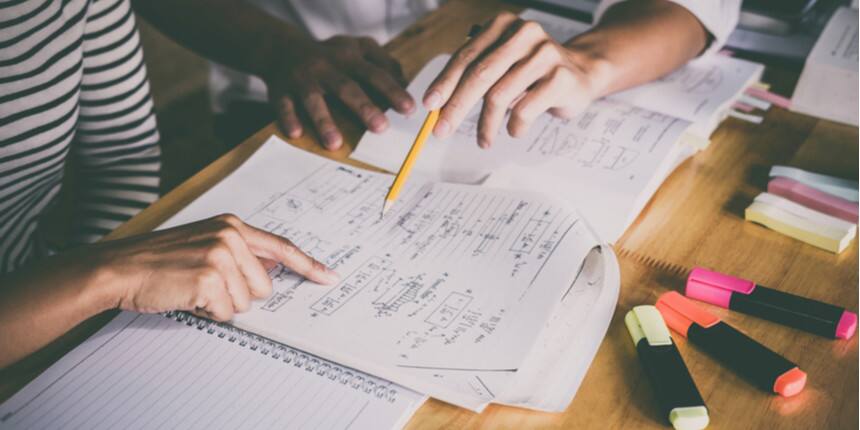 There are certain important guidelines that every MHT CET 2021 aspirant has to adhere to qualify for the exam. Candidates are provided here the tips and tricks to crack the exam with a good score. Follow these tips to crack MHT CET 2021 exam.
Start Preparing Early
Candidates must start their MHT CET preparation early to complete the entire syllabus. MHT CET syllabus is vast, comprising class 11 and 12 topics from Physics, Chemistry and Mathematics. It would be best to begin preparing alongside the school from class 11 and if by any chance the preparation is delayed, start lately by the beginning of class 12.
Select Good Books for Preparation
Right study material is very important in order to crack the exam. It is advised that students stick to NCERT for all the three subjects to learn the basic understanding. Candidates should refer additional books for solving the numerical problems. Additionally, other books can also be taken beside NCERT.
Understand the Concepts and Avoid Rote Learning
Students must focus on understanding the basic concepts of topics in every subject and avoid memorizing or rote learning. Questions in exam are designed in a way to test the fundamental and analytical understanding of candidates and in order to solve the questions of MHT CET 2021, candidates need to have the basic knowledge of subjects.
Practice Mock Tests
Mock tests are very important in exam preparation. Practising the mock test will help students in evaluating their preparation level, strong and weak areas in the subject and also help in taking the exam fear. Practice chapter wise mock tests on completion of a chapter and the full syllabus mock tests on completion of the entire syllabus.
Solve Previous Year Papers
Solving previous year MHT CET papers will also help a lot to crack MHT CET preparation. It will help in analysing the types of questions asked in previous years, difficulty level of questions and also the weightage of topics.
Time Management
This is one of the crucial parts of exam preparation. Many students face the situation of shortage of time in exams due to poor time management. To tackle this, it is advised that candidates do not give extra time for solving any particular question as it would cut the time for other questions.
Stay Focussed and Motivated
Many times, students feel unmotivated during their exam preparation due to some reasons. It is at this time that students have to show their dedication and determination to crack MHT CET 2021. Stay focused and motivated in your exam preparation and follow these tips to crack MHT CET 2021 exam.
Also Read,
Questions related to MHT CET
Showing 184 out of 184 Questions