Five mantras that will get you placed
Aarti Sharma, Senior Vice President HR, Admin & CSR, Luminous Power Technologies, in conversation with Careers360 talks on hiring in the engineering sector. In the article, Aarti talks about why some students are not selected during campus placements. Read the complete interview below with Aarti to know more.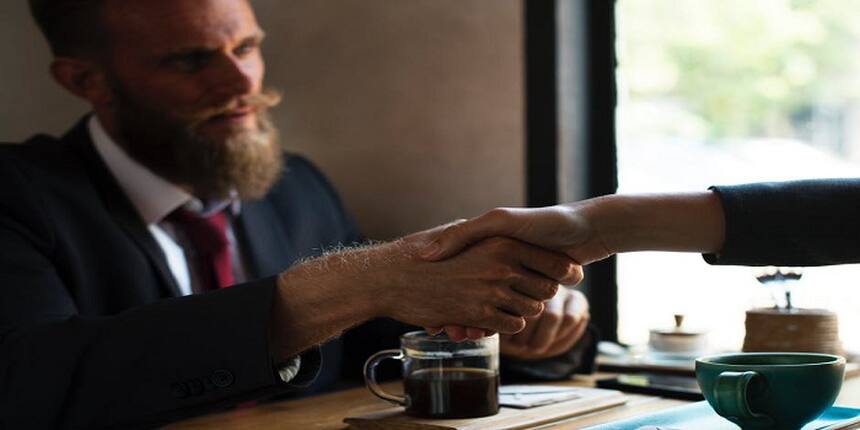 Interview-
Careers360: Is the job market looking up for fresh graduates?
Aarti: As the economy is gradually improving, job market is shifting in a way that benefits job seekers. Candidates who are good fit for open positions have more leverage than they've had in years, and they should use that to their advantage when negotiating a new position. Overall, a good forecast. As the economy gradually rebounds, conditions for job seekers will continue to get better and better, and employers will have to adjust their hiring tactics accordingly. 2017 has brought a lot of changes to the job market, and trends seem to indicate it'll be mostly positive.
Careers360: What career prospects does power technology sector offer?
Aarti: All sectors require a constant and reliable supply of electricity for the economy to function and grow. Gas, electricity, oil, renewables and nuclear – all are undergoing great changes. Hence, the career prospects in this fast-paced sector are vast and varied.
Careers360: How do you select on campus?
Aarti: Typically during a campus recruitment drive, you have hundreds of students applying and the process extends well past mid night. This all seems as a manageable work for a recruiting team's perspective but from a candidate who is probably waiting for his first job, this experience is definitely not that great. A couple of practices, like on-campus student ambassador program and developing the capability of recruiting without visiting the campus has brought about highest potential impact on the firms recruiting results. These practices are not in widespread usage but they are not unproven.
Careers360: Any new trend on campus hiring?
Aarti: Corporate-academia partnership is the latest trend to increase the employability of students. Some corporates have tweaked the curricula, some have trained the faculty, some have sponsored and many provide internship opportunities. Corporates are concentrating on building its talent pipeline with a streamlined academic program.
Careers360: What skill-set do you seek? What kind of profile do you consider?
Aarti: During campus hiring, we look for high quality talent who also through their actions and behaviour portray our SCOPE values i.e, Straight forward, Challenging, Open, Passionate and Effective. This means that candidates need to have sound academic foundations along with a blend of good aptitude, attitude, good communication skills, out-of-box thinking and learning ability & agility.
Careers360: Why do some students not get selected during campus placements?
Aarti: In the recent years, students have high expectations from the corporates but they do not have the requisite knowledge and skills. This might be because of lack of infrastructure wherein they can replenish the knowledge gap between theory and practice.
Careers360: Does your organization have any open platform for job seekers?
Aarti: We are planning to launch 'Careers@Luminous' page on our website which provides an up-to-date list of job openings, and easy-to-use online application process. Our LinkedIn page will also be directly linked to the careers page.
Careers360: Your advice for job seekers?
Aarti: In view of fierce competition, it's vital that job seekers stand out to potential employers by showing skills they have gained through extra-curricular activities, internships, live projects and corporate interactions. The value of these opportunities enhances their chances of employability by improving their communication, adaptability and critical thinking.
Stay tuned to engineering.careers360.com for more articles and interviews