Explore these options and decide wisely when the score is low in KCET
Explore these options and decide wisely when the score is low in KCET - It is not always the case that what has been aimed for might fall in the lap. So is the case with candidates who appear in the KCET exam, not all of them end up being the top rankers who get admissions in the participating engineering institutes. Those low KCET rank holders look for the options left for them after the results are declared. There is no need to feel low or over think because there are plenty of options after low rank in KCET 2021 which can be considered by such candidates and then the next step can be decided carefully. The article below contains certain pointers and candidates are advised to explore the options and decide wisely when the score is low in KCET.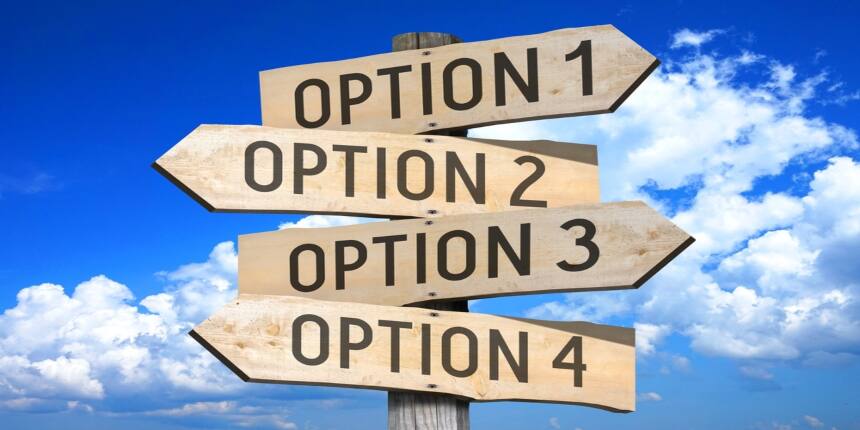 One Year Drop
Many a times when the score obtained in any engineering entrance examination like that of KCET is not up to the mark to land up the candidates in their choice of institutes, the thought of dropping that year strikes the mind. Such candidates think that they should try again in the year/ session that follows with a better preparation. For such candidates, there is a reminder that it is not sure if the circumstances will be totally favourable in the next session. Life is unpredictable and so is the mood to study because when you know that you already went through the whole of KCET syllabus and could not make it this year, studying the same topics and books, again and again, is a challenge to the determination.
So, if a candidate is sure and dedicated enough to crack the KCET exam with a better score, then only the risk of putting one whole year in vain, because preparation won't count in the future.
Colleges Accepting Low KCET scores
Every year, almost 4 lakh students appear in the KCET exam and almost top 1 lakh rank holders make it to the participating institutes. So those whose ranks lies above 1 lakh are the ones who look for other options and institutions wherein they can get admission into engineering courses. Candidates should search for institutes that offer such low KCET rank holders in the particular B. Tech specialization as available. They should check the previous year's KCET cutoff according to the course interested in and also for the KCET participating institute.
If they find a few college names accepting candidates of their ranks, they may check out whether the admissions shall be based upon official counselling and what all documents shall be required so that they keep all the things ready for admission without a delay.
Further Rounds of KCET Counselling
Sometimes, candidates give up on the first 2 or 3 rounds of KCET counselling and do not wait for further rounds of counselling while they are already having a considerable ranks. For such students, it is advisable that they have some patience with the counselling rounds and see what the previous are going like, and also whether the current rounds match to that of previous year's. This will help them understand whether they will be able to make it to engineering admissions through KCET. Sometimes, the students who could fetch admissions give up their chance because they got some better opportunities or for other inexplicable reasons. This can bring in the chance for admissions for those who lost their chance earlier by contacting such institute's authorities.
Private Institutions
The Karnataka common entrance test (KCET) is a state level entrance examination conducted for engineering admissions in the state into the participating institutes, mainly the government institutes. Thus, if one has a firm decision to pursue engineering from Karnataka, but could not make it better in the KCET exam, they may not forget that there are several private institutes that do not take KCET scores compulsorily as well that offer engineering courses. For those who think that studies at private institutions is not good enough as compared to a government institute, the fact is that the quality of education depends more upon the lecturers. There are many experienced lecturers who lag behind at subject expertise while there are some newcomers who explain the concepts in depth. So, if one enters the institute with the aim of learning, things would turn with better results which might not be the case with a government institute. Also, if the question comes to placements, government institutes don't always land up with any better job opportunities.
Other Courses
Sometimes what we aim for might not be in hand and for such situations, some students are ready for backup plans. So if a candidate falls in that category and has a plan on an alternate course that was to be pursued due to interest, a low score in KCET is the opportunity to pursue what lies in the plan.
Because there are students who get entangled in the societal rules of either engineer/ doctor or nothing. This should not be the case because being the best in their profession might land them at a better place rather than being average at a place where the crowd targets for. Not everyone is born to become a doctor or engineer and there are chances that pursuing some other course might bring in the knack to do great in that field.
Thus, candidates with low scores in KCET should surely consider the above-mentioned pointers and they will surely end up with a concrete solution on what has to be done next. Because an examination can not decide the whole life and there are many options after low rank in KCET.
Frequently Asked Question (FAQs) - Explore these options and decide wisely when the score is low in KCET
Question: Can I get admission through KCET if my rank is above 60,000?
Answer:
Yes, such candidates may not get place in top 10 institutes but in other institutes.
Question: How many participating institutes are there for KCET?
Answer:
There are around 230 KCET participating institutes.
Question: Who conducts the counselling process for admissions through KCET?
Answer:
The Karnataka Examinations Authority conducts the counselling for KCET.
Question: Can a candidate who did not appear in KCET get admission in engineering course in Karnataka?
Answer:
Yes, there are institutes that do not mandate KCET for admissions in engineering courses.
Questions related to KCET
Showing 7465 out of 7465 Questions